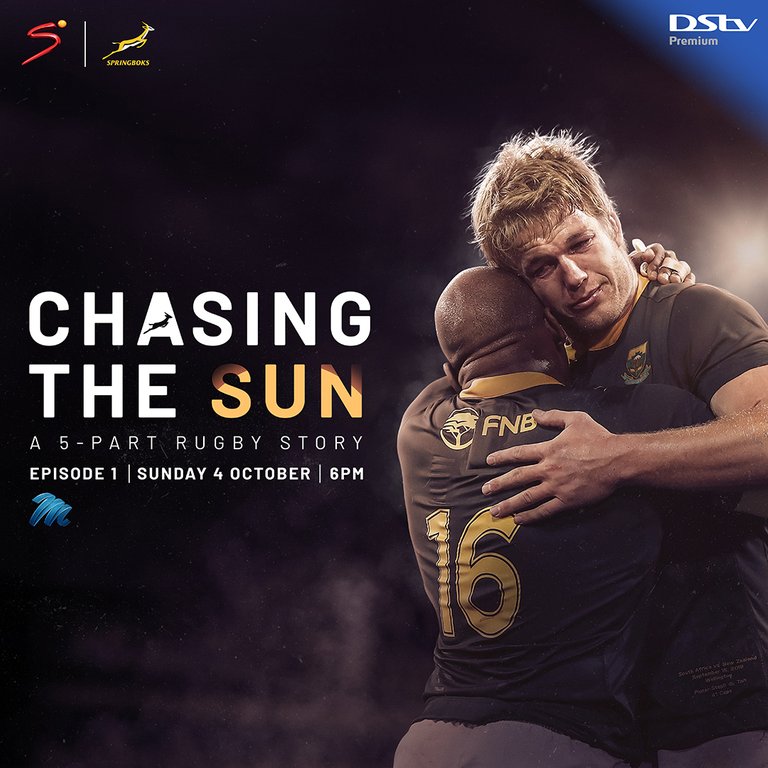 source
Have only watched the first two episodes and it is fascinating and interesting to see what transpired from two years out leading up to winning the World Cup. This was a massive gamble that obviously paid off and so happy everything was recorded for everyone to see.
I have been watching a new series that came out two weeks ago called Chasing The Sun. It is a documentary following the Springbok rugby team following and filming them from the start of 2018 right up to the World Cup Final.
I think what makes this real is they won the tournament and it starts out with the change of the coaching staff after the team hit rock bottom. Ranked 7th in the world was a shock not only to the team, but the entire country.


source
What makes this such fascinating viewing is the insight into the head coach Rassie Erasmus and how he was thinking. He returned from Ireland where he was coaching Munster where his family were all settled and comfortable as his country needed him. The South African team was a complete shambles directionless and were in a downward spiral. Rassie has always been known for his rugby brain and new then he had time to fix things to win the World Cup.
It follows the team over the next 14 games where they won 7 and lost 7 and frankly tells the media to back off and let him fix the mess. Other countries like England wouldn't have let that happen but they believed in him. The first year was an experimental year trying out many new players and various combinations.
What fascinated me is he embraced the challenge and didn't panic as he set distant goals that he needed to achieve. 2018 was a year about learning and slowly molding a team that he could work with. 2019 was all about winning the World Cup with set plans in place.
A team that had lost to Italy was transformed as they believed in their coach. He was the figure they needed to calm the ship going through the storm and what he achieved within two years is beyond remarkable. Everything he did had a reason and the hierarchy believed in him enough to back him.
He needed an increased budget which was one of the reasons behind the documentary as it is a money maker. Many of the networks will want to get their hands on this as it is that good. Who films something for two years with the chance that the team doesn't win as it would be worthless with no one wanting to watch it.
What he did was out think New Zealand in 2019 leading up to the World Cup by winning the Rugby Championship. The only game was in Wellington which is the fortress of the All Blacks. He sent over 10 key players a week early to acclimatize leaving a young team to play Australia back home. This made the New Zealanders have more concern as they watched the younger "B" team beat Australia convincingly. This was part of his plan from 2017 as he had only targeted one game and this was the Wellington match. Win that and the Rugby Championship and the team was on track for the World Cup.
The team drew that game which ultimately helped them win the Championship trophy when they thrashed Argentina. suddenly a team that was nowhere lying 7th in the rankings was a contender for the World Cup. A win wasn't essential as he just needed to get the belief of everyone in the camp that they could win.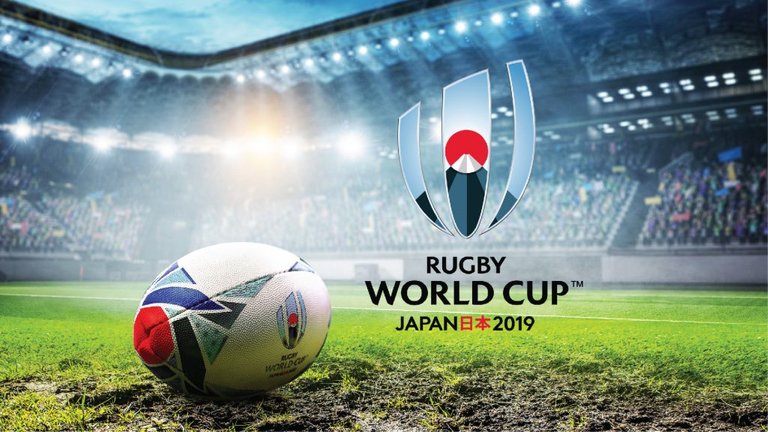 source
Part of his budget requirements was that the team had to arrive in Japan first before any other team. The reason behind it was simple as the first one in and the last one out. Everyone involved believed the trophy was theirs and they just needed to follow the plan. No one was allowed to get ahead of themselves and discipline was paramount.
Rassie had the referees studied knowing exactly what type of person they were and how they reacted. I have always said that managing a referee on the field is underrated as it opens many more options teams never consider. The All Blacks were always good at this, but never complimented the physique like the South Africans did with a certain French referee.
I think what makes this story even more amazing is during the World Cup Rassie was having chemotherapy treatment. This I don't know if the team knew but it would be another good reason to perform. I have another 3 episodes to watch and I am almost certain it will be revealed. I think this makes the achievement even more real as how do you find the time for everything when your life is at risk. I am thinking it funneled his thought process even more clearly which happens when your body is in shock.
If you are looking for something to watch that has a good feel factor happy ending type story then this has to be a must view. This will most likely hit Netflix and the likes by Christmas and you cannot miss this as it is that good. I still can't believe that they filmed this for two years with the aim of winning the World Cup when the team had done so badly. Whatever you do find a copy grab a drink and some snacks and watch this as you won't be able to stop once you start.
I think this just goes to show you that the players are always there but it is up to the coach to find the way to make a team. South Africa has had political meddling for many years and you cannot get away with this if you don't have a proper coach who is a master tactician.