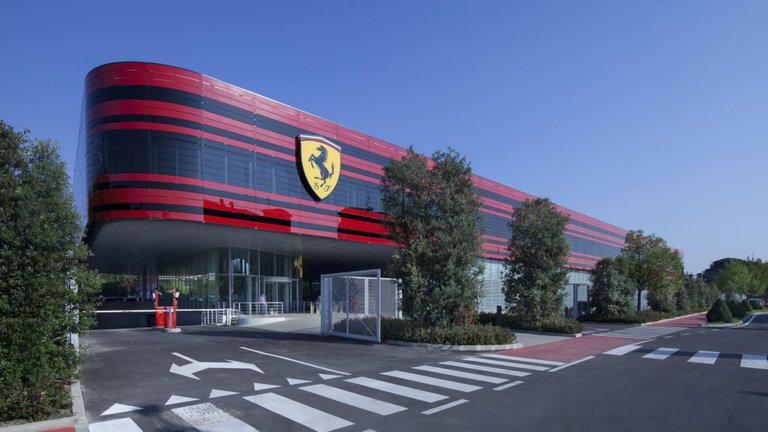 source
Not such a small secret, but possibly a game changer for the Italian giant.
This year has seen teams like Red Bull and McLaren improving their overall racing results as their cars have improved consistently over the last season. This is what happens when you have had such a dominant period with one team leading the way for so long as Mercedes have winning the Championship for the last 7 years.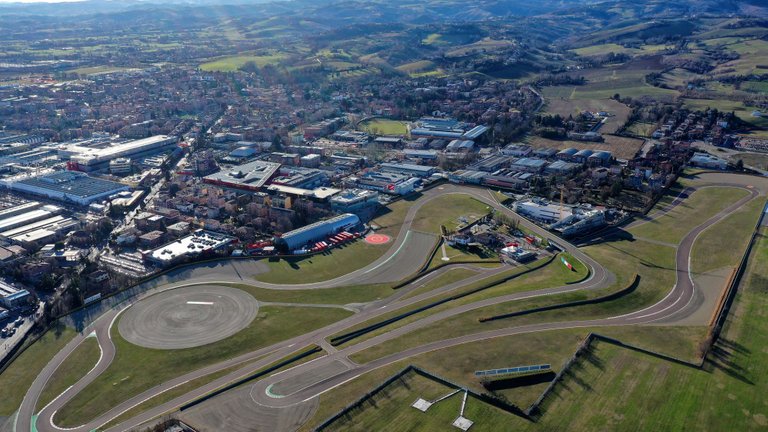 source
The new simulator facility sits right next door to Ferrari's testing track at Fiorano.
At some point other teams will start playing catch up and what Ferrari have unveiled this week tells you where they have been lacking over the last decade. Mercedes were known to have the best simulator facilities and one which Ferrari were obviously lacking. This new facility is entirely for the Ferrari simulator and wonder how this fits in with the budget cap? We all know teams have a limit of $145 Million per season so this must have been on the plan for a while to squeeze this one through. According to reports this has facility was started back in 2019 and is only going to be ready by September this year.
The 2022 car is already under development and according to the latest reports the car is already performing totally different to this seasons offering. The one advantage all the other teams have over Mercedes is they have the the ability to play catch up where Mercedes are now looking for the next phase which is not so straight forward with new regulations changing development. Ferrari believe that this simulator will allow them to catch back the years they have lost within months of the simulator being operational. If that is true then it is not surprising to suddenly see teams drastically improving their performances.
Every year the FIA and Formula One have changed their rules regarding what is allowed and what isn't trying to bring all the teams closer by penalizing where Mercedes were strong. The wind tunnel testing was the first item to be removed and reduced limiting the Champions to the number of tests per season. Having a cutting edge simulator though lessened that penalty as they could test everything they needed through this technology. Teams with the latest simulator technology was the missing link and why others are now going to bridge the performance gaps that much quicker.
This season saw the reduction of down force which was Mercedes strength and what made them having a better performing car compared to the rest. This season we have seen Red Bull edge ahead of Mercedes with McLaren closing in very quickly behind them. This facility if used correctly will see Ferrari joining the top 3 teams making next year a totally different season. Ferrari have been missing over the last 10 years and it will be good to see them fighting at the top again.
Technology was embraced by Mercedes through Toto Wolff and his contacts in the gaming world which helped get them a massive advantage over them and the rest. That technology gap will be gone very soon as it becomes a level playing field.