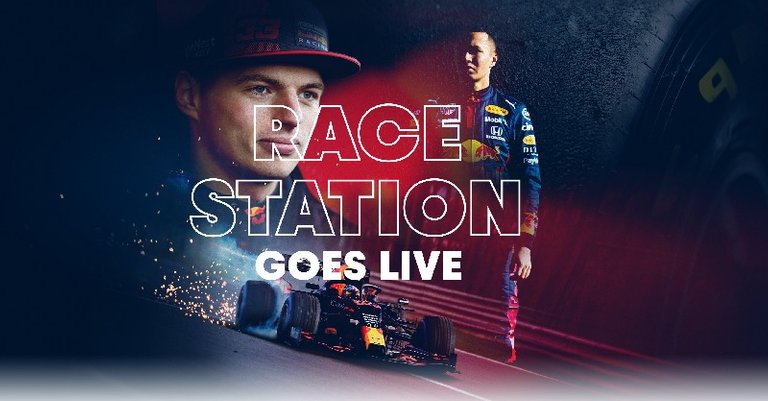 source
They won't be sharing their secrets on here but still a new addition letting the public into their space.
Strategy within Formula One is not something you can teach but it is the ability to understand and see every scenario possible. There will be mistakes along the way as sometimes it can be high risk and variables are constantly changing.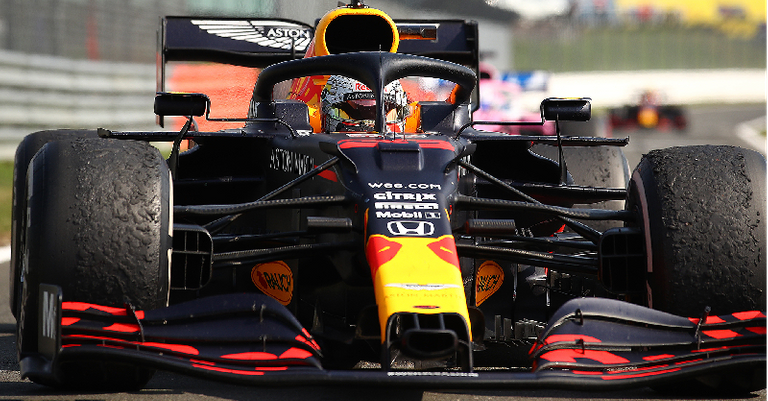 source
Tyres blistering again so there is possibly another gamble coming today during qualifying.
Hannah Schmitz at Red Bull is part of a bigger team who makes the calls and guides the team to make the decisions that they do. Hannah is a strategic engineer so she knows exactly what the car is capable of doing under every type of condition. Having a car that is not as strong as Mercedes means they cannot follow and copy Mercedes's strategy and have to try another path. This doesn't always work yet they have nothing to lose and must keep trying.
This has been the case for the last few seasons and if we go and look back at Red Bull's victories it is down to Max Verstappen and the strategy team. Max is a hard case and obviously wants to win but he has to also trust the decisions made by the team. Pitting Max at times when you think why, must be hard for him but he just has to follow orders.
The variables in the race change sometimes on every lap as the data comes in and outside influences like weather and the deployment of the safety car happens. These are windows in time that create opportunities but close as soon as they open. the car sometimes could be two corners away from the pit lane and Hannah and the team have to say come in or stay out. There is no time to wait another lap and they have seconds to make the call.
Some of the calls are not overly obvious and Red Bull out thought Mercedes last week by qualifying on the hard tyre in qualifying 2. This gamble nearly failed as Max squeaked into Qualifying 3 by the narrowest of margins. In the end this was the difference on race day and why Max romped home way ahead of every other car.
I can recall the race in Brazil with a handful of laps remaining and Max was lying in 2nd spot. the safety car was deployed and Max came in for a tyre change when Mercedes gambled to stay out. It turned out Red Bull made the right call and instead of settling for second they took the race win having fresher tyres with more grip.
They have made some bad calls as recent as 3 weeks ago at the first race at Silversone where the team made the wrong decision. The decision to pit Max when he had fresher tyres than Hamilton with 5 or so laps to go was not smart. Hamilton eventually won on 3 tyres and Max with the fastest lap finishing seconds behind him. They had bottled it instead of staying true to what they had always done. Keeping Max out instead of opting for fresher tyres would have won him and the team the race.
Other teams would love to have someone like Hannah in their team as this is one area where other teams are fairly weak. Reading the data and not understanding what everything is telling you can cost the team points which at the end of the day is tons of money. Ferrari as a big team standing out as the weakest team when it comes to strategy having thrown away many race victories when they had them in their grasp.
I am looking forward to seeing what Red Bull do this weekend and if there is any out of the box thinking to try and unsettle Mercedes. Max is basically guaranteed a third place finish and if the strategy is right who knows he could win it again.