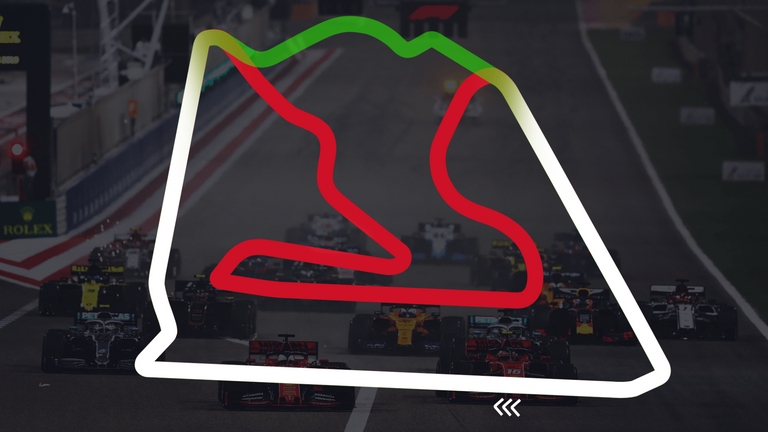 source
Bahrain will be very interesting this year with the use of two different track layouts.
Today the FIA announced that the double header later this year which is a circuit being used consecutively over two weekend will have separate track layouts. The image above is the Bahrain Circuit and they actually had 4 different options available. The first race will feature the white and red bits (5.4km) and the second race will be white and green (3.4km).
This is quite different from the normal we expect to see as there aren't that many bends and this will be all about speed. The racing simulators suggest times will be in the region of 55 seconds for the 3.4 km lap. The simulator is actually very accurate as yesterday Verstappen did 1.44 lap times on it and today did 1.43.5 on the Spa race track. We should expect to see a race consisting of 87 laps which will make it the longest lapping race we have seen for many years.
I do believe the FIA is trying to make things more interesting as most likely the Championship would have been wrapped up already. Over the next 3 weekends someone has to make a move other wise it is destined for Mercedes and Lewis Hamilton again. Bottas or Verstappen need to win over the next few weekends to at least generate some interest.
What was interesting to note today in the practice sessions was the emergence of Riccardo finally for Renault. I am hoping he does well and can take away points from Hamilton's lead as Verstappen cannot fight both the Mercedes cars on his own every weekend.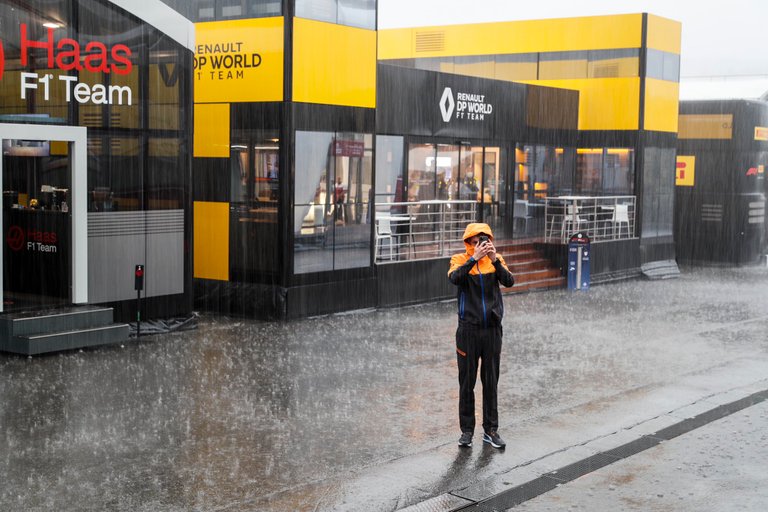 source
Heavy rain arrived tonight at the Spa circuit and it wasn't a shower. Accu weather wasn't spot on as they said showers from tomorrow and rain during the race on Sunday. The importance of this is it takes away what rubber has been laid down by the cars during the practice sessions. There will be less grip than normal so it may play into Mercedes favor yet again as they have superior down force on their cars which allows them to go a little faster in the corners.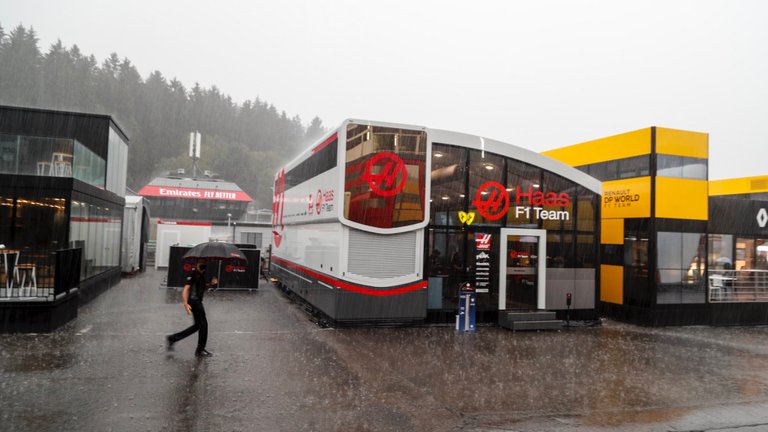 source
Every racing fan wants rain for the race as it is a lottery and the chances of a Verstappen or Riccardo victory are that much higher. As long as it is safe I am all for it as there have been some horrendous accidents at this track in the past. This is a high speed track and when things go wrong they seriously do. There are a lot of drivers who I would call not in the same class as some of the others and worry about this as money buying the seats and not talent is asking for disaster. I have always had a bad feeling about this and I hope I am wrong.
The one interesting thing today was how slow Ferrari were as they are down 1.3 seconds on their last years lap time. How is that even possible you might be thinking, but at this point they were cheating last season and was a total cover up to hide the fact yet everyone clearly knew. This proves this even more as you cannot lose over a second when other teams are improving by that much each year. Ferrari are now 15 and 17th in practice out of 20 cars highlighting panic stations for the team. Williams is even ahead of the one Ferrari now which surely puts Binotto the Ferrari team principal in a precarious position.
Whatever happens from now until the end of the season things will not be like other seasons as everything is out of sinc including the weather. If you want to be World Champion then you have to win in all conditions so this is going to be a true test.