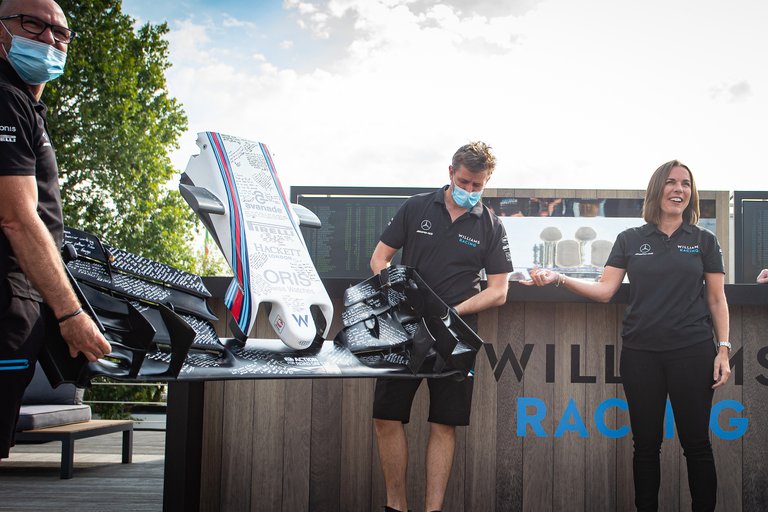 source
Farewell gift yesterday at Monza for the Williams family.
The end of an era for the Williams family in motor sport as Claire and her dad Frank stepped down for the final time.. What they have accomplished over the years is quite remarkable as their record speaks for itself. Considering they haven't achieved much in the last 10 years their stats are still really impressive.
739 races, 114 victories, 128 pole positions, and 16 World Championships.
I do believe they could have done so much better but it needed a firmer hand controlling the team. I understand Claire running the team on behalf of her father but in hind sight this was not the best business call ever made.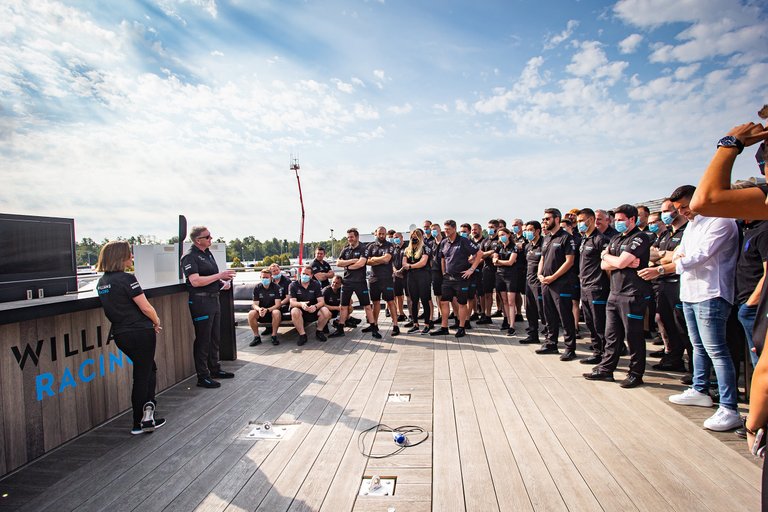 source
I can recall a few seasons ago the head of engineering Paddy Lowe failed to deliver the car on time for the pre season testing. The team was left high and dry and instead of a Monday start were left sucking their thumbs until Wednesday. The problem was the car the year before was so dismal so much needed to be changed and they ran out of time.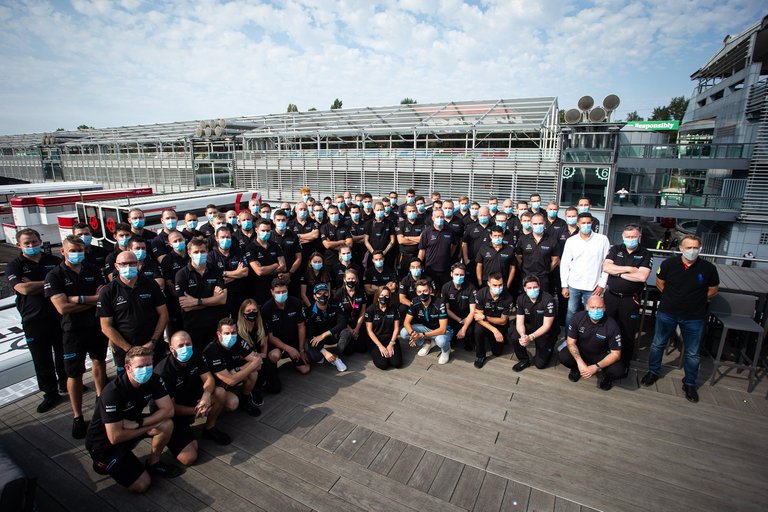 source
I am sure many in this team photograph have never experienced a win with the team and don't know what it feels like. Many I am sure will be replaced by experienced hands who know what they are doing. The mentality needs to change as just competing is not good enough.
How can a team that was so dominant just lose their way within such a short period of time? It has to be down to the recruitment and poor management which ultimately means poor decisions being made. Tt seems they have failed on the brains side of the business as research and development is where they have gone backwards compared to all the other teams. The team changed their winning formula trying to save money and cutting costs which led to their downfall.
It is not as though they never had the right people in their employment but somehow they let the brains go. Looking at the race engineers that have been in their hands and then they let them go is rather bizarre.
Ross brawn who is the technical director for the FIA today joined then back in 1985 as a machinist. He ended up in their Research and Development department but moved on. Some if his innovations have been ground breaking.
Adrian Newey left Williams and became head designer for Red Bull in 2006 and what happened next. In 2010-2013 the Red Bull car won the World title 4 years in a row. Adrian is still with Red Bull and the car is still up their competing each season.
Having a winning car takes a team of brains and it is not just one person and Williams have had the personnel but lost them to their rivals. I believe being a family business has actually hampered them as the sport has out grown them and left them behind.
Being so dominant in the 1990's with sponsors tripping over themselves trying to get their name on the car to a team that lost it's main sponsor recently. Winning races pays the bills and you have to stay on top by whatever means necessary. Breaking the budget to have the right personnel in place is a must.
A team that lured the best drivers in the 1990's to a team that offered young drivers their opportunities starting a career in Formula One. This is a massive change in the thought process and it has to be about budgets. What new driver who has little to no experience is going to help with developing your car? Maybe in 5 years time when they have the experience but then they have all moved on. Look at Felipe Massa (Ferrari),Nico Rosberg (Mercedes),Valterri Bottas (Mercedes),Jenson Button (McLaren) never stayed around long enough as they used the team as a starting point into the sport.
Williams went for these drivers as they showed promise but also because they were cheap. Cheaper than an experienced driver who could help them develop a winning car. When Jenson Button got the call from Frank Williams he thought he was joking as he felt he wasn't ready for the Formula One seat.
Things progressively got worse as deals were now being done by rich daddy's to get their kids into the sport. No ore were Williams out shopping for the best drivers but they were selling their seats to the highest bidder.It is not surprising that the results never came as they were now a team that just made up the numbers on the grid.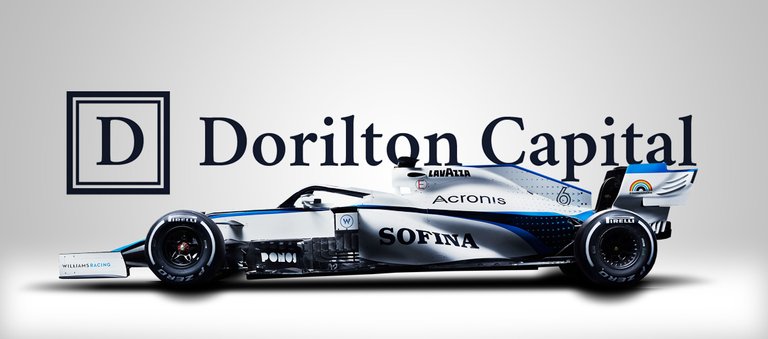 source
Dorilton Capital who have purchased Williams will no doubt change the name at some point and make a fresh start. A top race design engineer has to be at the top of the shopping list along with an experienced driver who can assist with the development.This is ideal for a Sebastien Vettel type driver as he can create something with his knowledge and input. For this reason I do believe we will see Vettel at Williams next season and he will do what Schumacher did for Mercedes by helping to build a winning car. This is a 2-3 year project and with the Williams family firmly out the way from today it is achievable.