Max Could Face Bigger Sanctions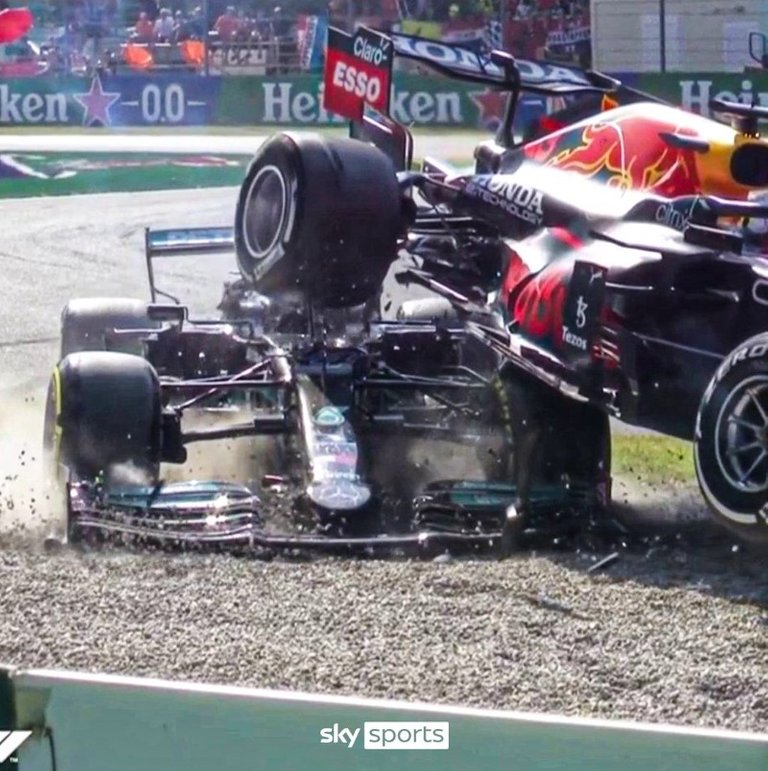 source
Luckily for Hamilton this was no high speed crash and there is a halo around the cockpit to protect his head. Even still the weight of the car rested on the halo and his helmet.
Yesterdays crash at the Italian Grand Prix between Max Verstappen and Lewis Hamilton is not quite over even though the race stewards imposed a 3 place grid penalty for Max. The FIA have now got involved and are looking if harder sanctions are required and if any more safety features can be added to the halo. Max may just get away with the 3 place penalty but this may be a warning of any other misfortunes this season and he is in serious trouble.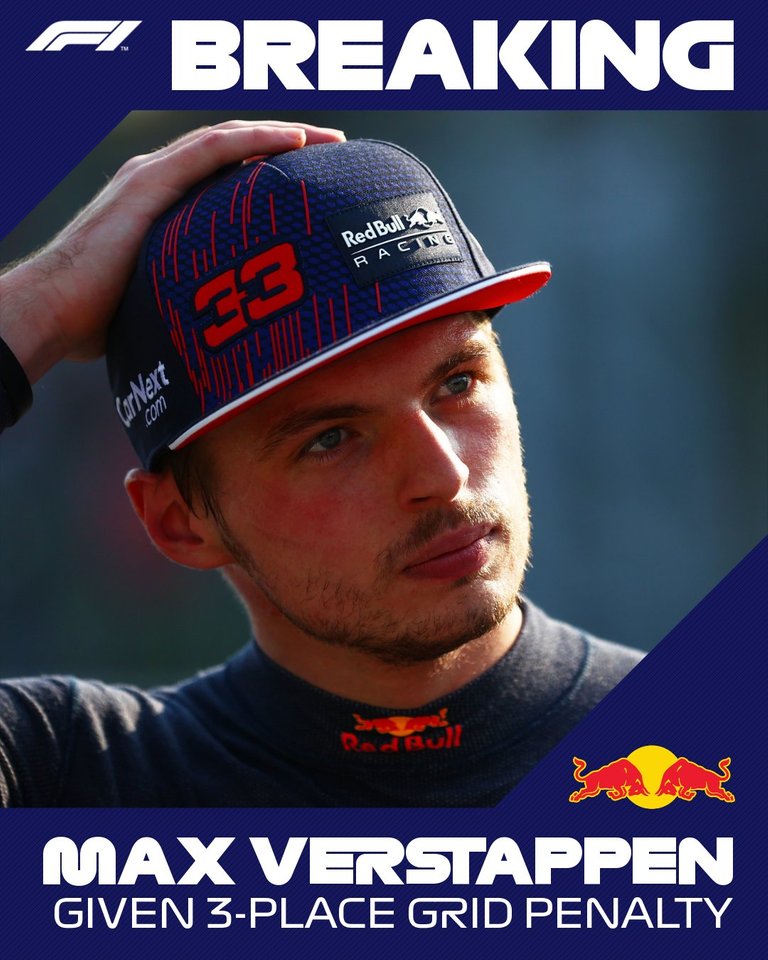 source
I am no Lewis Hamilton fan and totally impartial in my views and prefer Verstappen to Hamilton as he is less of a dick. I actually prefer Riccardo if I have to choose a driver I support. Verstappen is good for the sport though and needs to grow up.
Yesterday we saw on lap 1 at the 4th corner of the race how Hamilton pulled out after being squeezed and used the run off section bouncing over the kerbs. The driver in front was Max Verstappen and Hamilton pulled out because he wanted to race and get much needed Championship points. This is a track that actually favored the Mercedes car and they were on a different tyre strategy to everyone else.
Later in the race on lap 26 Hamilton at the 2nd corner was ahead of Verstappen and Verstappen still thought he had the right to try and squeeze in when anyone could have told you it was never going to work. Verstappen's words were he was not going to give me the room and why we crashed.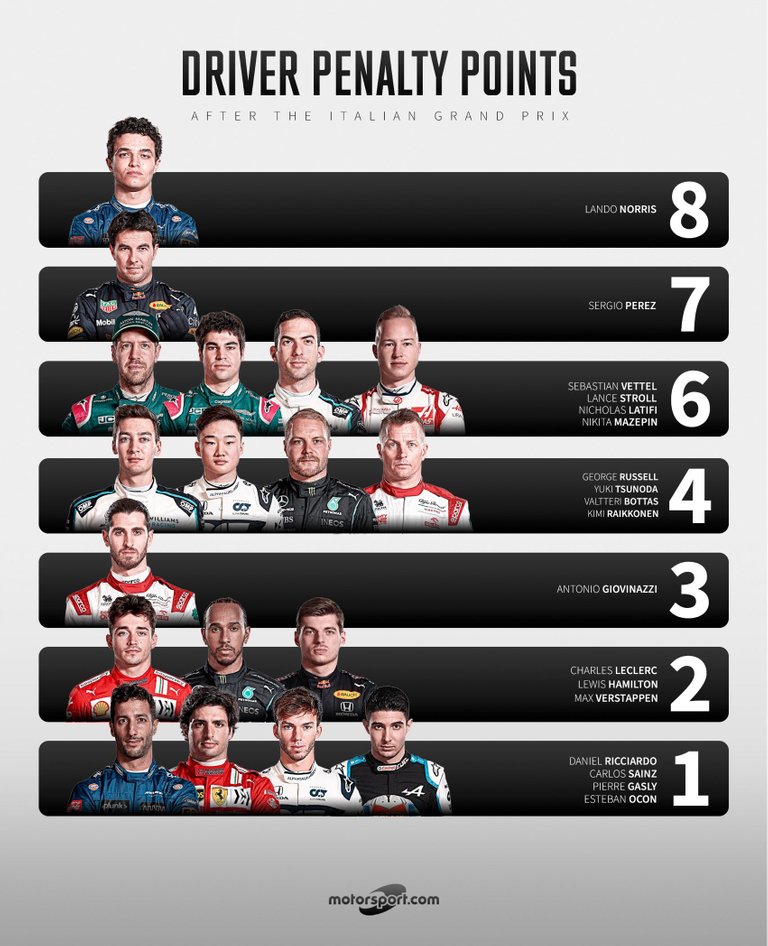 source
Drivers are only allowed to rack up 12 points within 1 calendar year from when they receive their first point. 12 points and you are banned from the next race automatically.
Max it doesn't work like that as there is also something called common sense with give and take. Why should Hamilton give you room when he is clearly ahead. When you are driving and know there is no room you slow down and look for another opportunity further down the road. Max is saying to himself others have to make way for him but he won't make way for others which is plainly wrong.
The intention dare I say it was to crash on purpose as the benefits were in his favor as he knew he had no chance of winning this race. Hamilton being ahead of him was not something that was going to happen and this was evident in the accident he caused. he knew that once Hamilton was ahead he was not going to catch him. Bottas drove from 19th on the grid to third eventually and Hamilton was much higher up in the race at this point with a fresh set of new tyres so once he is ahead he is gone.
At Silverstone Hamilton was too blame but this was more callous in the way it was carried out. max is desperate to win the World title and when you are that desperate you don't win and I have changed my mind after his actions at the weekend as he has some growing up to do and quite a bit at that. maybe next year or the year after but not on what we witnessed this weekend.
Max has a problem right now as the stewards imposed a 3 grid penalty for the Russian grand prix in a fortnights time. I have my suspicions this will be over ruled and a much more serious punishment is heading his way. For something like this a 1 or 2 race suspension is highly possible and cannot be ruled out. An intentional crash to benefit yourself is the lowest of the lows and could have harmed or even killed Hamilton if the Halo was not in place. Hamilton had rubber on his helmet from the Red Bulls back tyre that was sitting on him. Two years ago before the Halo was introduced this could easily have broken his neck.
I was not the only one thinking it was intentional as Toto Wolff along with the Sky commentary team of Damon Hill and Johnny Herbert concurred what many were also thinking. For people to accuse you of cheating sounds harsh but this is exactly what this is. This is not the way you win a championship and have a feeling max is going to learn the hard lessons in life first before he can add that title to his CV.
---
---