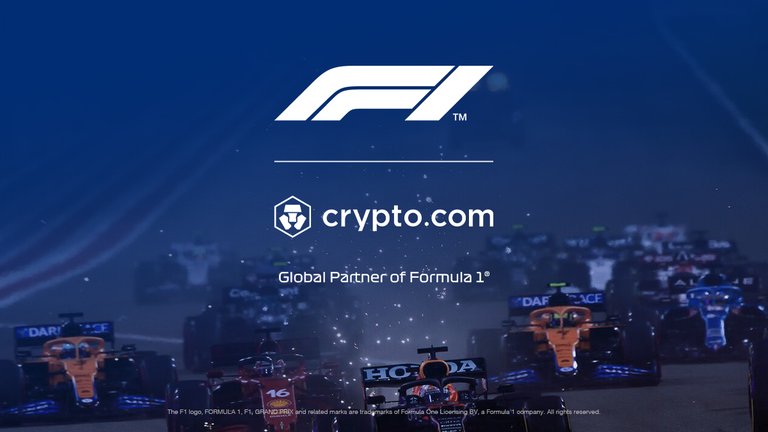 source
5 year $100 million deal? Are they mad as they were already part of Formula One being involved with Aston Martin.
Crypto.com has joined Formula One as a Global Partner after signing a 5 year deal. We had seen Crypto.com sign a deal with Aston Martin earlier on in the season and now this is a bigger step up. I was trying to see why they have gone all in as Aston Martin had got them the foot in the door already so why pay more and join as a global sponsor? It has to be the NFT's which I touch on further in the post.
Formula one has some new initiatives lined up this season which we will see the first of those at Silverstone on the 17th July with the introduction of the sprint race. The sprint race is shorter obviously only being 100Km which is 17 laps at Silverstone.
The Formula One is trying to spice up their offerings with more highlights over the weekend. Qualifying will move from Saturday to Friday to work out the grid formation for the sprint. The sprint will then be the qualifier for the main race on Sunday. Championship points are on offer being 3 for the winner and then 2 and one for the next two rounding off the podium. Crypto.com is sponsoring this segment this season and it is on a trial basis to see how it is received by the fans and racing teams.
This will be trialed over 3 race weekends with Silverstone the first followed by the Italian Grand Prix and then Brazil. This new event will also rely on the fans at trackside as a closed event due to Covid may or may not see this happen. This is to try and bolster the gate takings for the track venue as the television deals have already been done for the season.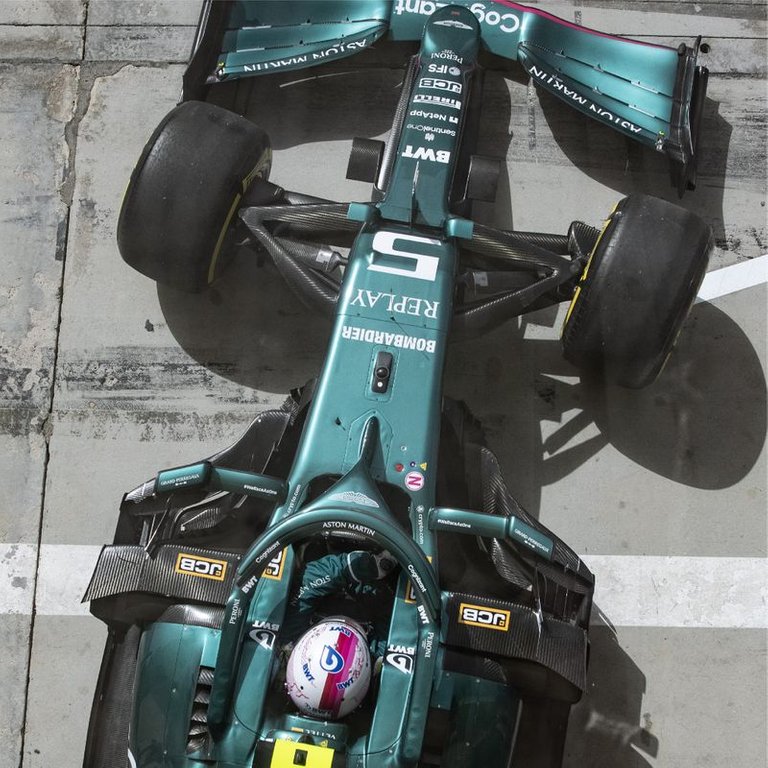 source
One of the NFT's is being able to watch a pit stop from above. Ok a nice idea but I am not buying one as why would anyone?
Crypto.com has added a new award which I wasn't aware of which highlights "ambition" and "bravery" out on the track. All I can see is this is going to highlight their NFT's which I still don't quite understand. I honestly was looking tonight at Aston Martin's NFT's on crypto.com and just don't see the point.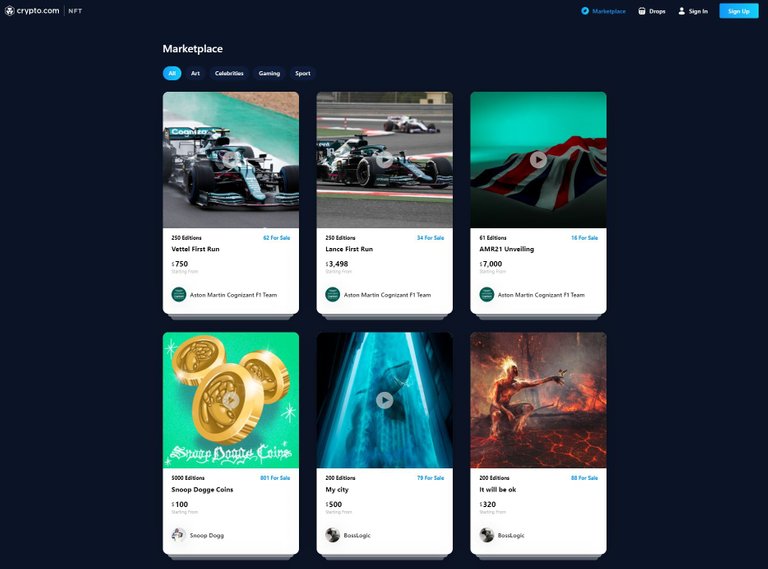 source
I will give you some examples and if someone can make me wiser as to why anyone would buy these as it tells me people have more money than sense.in the photo above the first NFT is of Sebastien Vettel driving the Aston Martin around a track for the very first time. Why would anyone think there is value in that plus you are not alone as there are 250 editions of them.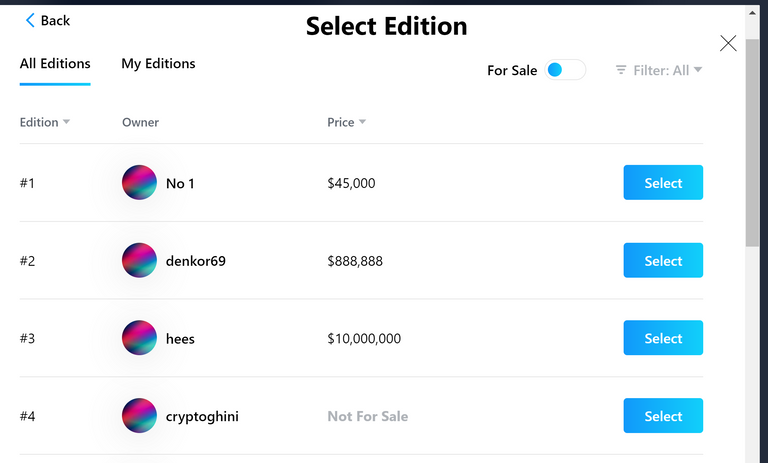 source
Crypto.com will be using the sprint races to no doubt print NFT's and because they are the sponsor possibly have those NFT rights. The same arrives for the ambition and bravery reward which has to be seen as a minting opportunity as well. I just still don't get it as who in their right mind would buy this stuff? Maybe art work, but a sporting clip which you could find on you tube for free so why buy this item? The world has gone mad.