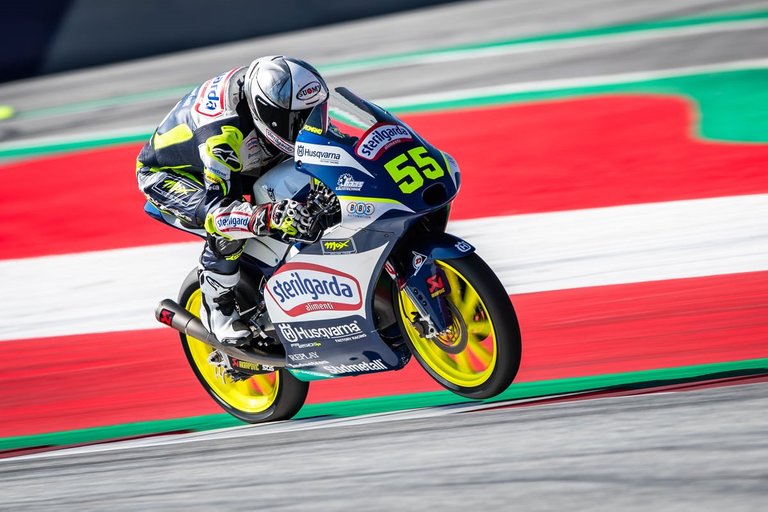 source
In some sports I believe discipline and laws have to be respected along with common sense. Some sportsmen though push the disciplinary barriers just too far which shows weakness on the various governing bodies. The only sport that has had no choice is cycling and athletics with failed doping tests.
Another sport I believe should have done something more than they did was with a motor cyclist by the name of Romano Fenati. We know Italians can be hot headed but what he did was inexcusable. Motor bike racing is a dangerous sport on it's own without having something even more worrying racing next to you. I believe you have to be somewhat fearless to do what these guys do as they seem to dodge death regularly.
Romano's problem was that he interfered with other riders whilst racing. He was only 19 when he first interfered with another rider by kicking him during the warm up lap of the 2015 Argentinian Grand Prix. He wasn't done though and also turned off the engine of the same rider during the practice starts. Surely he should have been disqualified from the race but no they let him start at the back of the grid.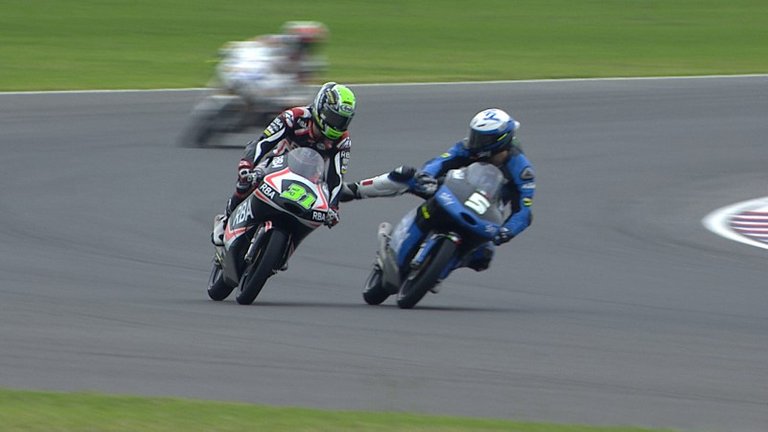 source
The following year Valentino Rossi's VR46 team fired him for undisclosed disciplinary reasons. You would think a youngster would be grateful for having a professional contract yet he thought he was above the law. The problem was the best was yet to come.
source
In 2018 now a 22 year old Romano was riding for the Marinelli Snipers Team in the San Marino Grand Prix when he did the unthinkable. He lent off his bike and pulled the brake lever of the bike next to him when they were doing over 200 km/h. For that his punishment was a two race ban which is totally absurd. His racing team tore up his contract which was the right thing to do and only a week later did the FIM revoke his racing licence for the remainder of the season. Surely this was the most serious incident of them all and justified a lifetime ban for being reckless and endangering other riders around him.
Shockingly this guy is still riding today for ex racing legend Max Biaggi's team known as Sterilgarda Max Racing Team. I wonder what you have to do to lose your racing licence permanently as in my book this was grounds for a lengthy ban at least. Other riders didn't like him saying he was untrustworthy and dangerous. In reality teams should have black balled him making sure no teams hired him.