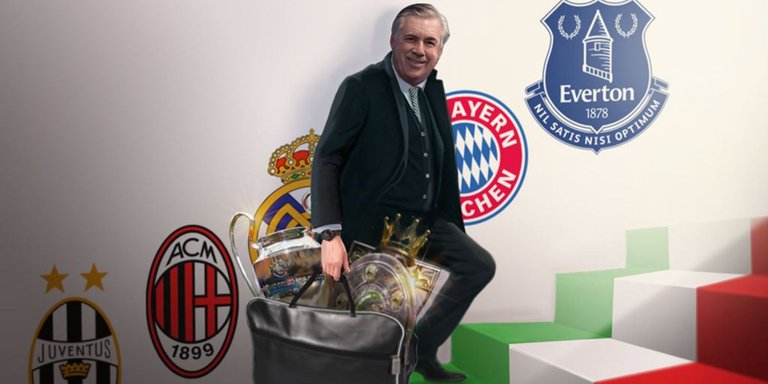 source
Carlos Ancelotti left Real Madrid in 2015 and is now set to return to the club.
I read tonight that Carlo Ancelotti is leaving Everton to return to Real Madrid as head coach. Talk about a shambles and a train wreck as this is not moving forward. Where are all the decent managers and are there any left? If you fired someone for poor work in your business would you ever re hire them? The big question is what has Ancelotti done at Everton and does he warrant this move on his latest achievements?
The football world is crazy only being driven by results and results mean more profits. Managers or decent ones are few and far between and only rely on spending to keep their club relevant. This is not something new as this has been happening for years with big names joining clubs with an open cheque book buying titles. Kenny Dalglish at Backburn springs to mind, but there are many others.
Where are the managers like Alec Fergusson and Arsene Wenger as it is a struggle to find anyone decent. Pep Guardiola one can argue would struggle without a cheque book and Mourinho is no different. Pep does think differently however and why I think he would do well with any club as he has the desire and passion most others don't.
One manager who actually managed his team and got fired was Claudio Ranieri who took a little known team Cagliari from Serie C to Serie A in Italy in successive seasons. He made a name for himself away from the lime light. We all know what happened to him after taking Leicester City to the Premiership title and should never have been fired.
Lately we have seen scores of ex players take over clubs when they have no right to be anywhere near the hot seat. Just because you were a top player doesn't mean you will make a good coach or manager. Have a look at the top rugby coaches in the world and see the difference. Many played to a high level but were never super stars yet they all have something in common and that is a passion for the sport.
Looking around the cupboard is very bare and is proven by the same names going back and forth after multiple failures wherever they have been. A good manager is given time to build a project and doesn't just run away being saved by a head hunt. Ancelotti is lucky and has taken this chance as it has saved his reputation by leaving Everton.
We have seen some crazy things happen over the years and one I still struggle with is Mauricio Pochettino being sacked by Tottenham for Mourinho and now according to reports they want him back. This says a lot about where the managerial class of 2021 really is as there is no one else.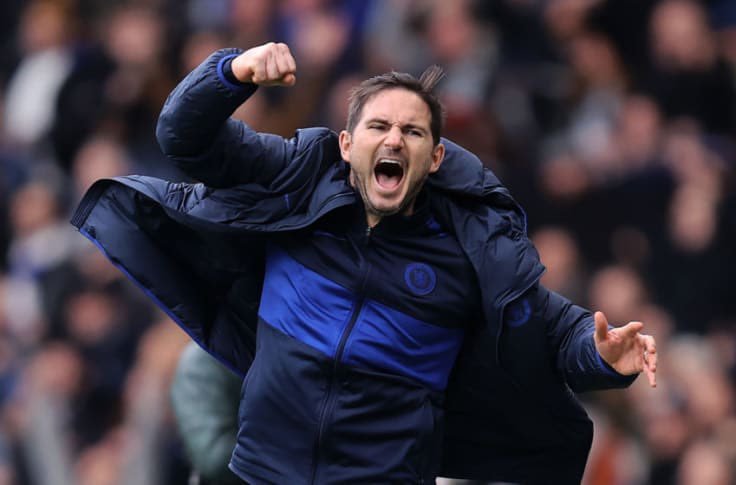 source
Lampard to Chelsea was a good 5 years premature.
Arsenal gambled on Mikkel Arteta and failed, Chelsea gambled on Frank Lampard and failed. I blame not only the clubs but also the players for believing they can be a success. Was Alec Fergusson an instant hit and the answer is no as he got lucky and was one game away from being fired.
David Moyes was a successful manager at Everton with the tools and budget he had. He wasn't given a chance at Manchester United and has since found his feet at West Ham. Clubs want big names and big managerial names who have had some success in the past. Someone like Zidane is another who has not done enough time behind the scenes and why he also failed.
Jurgen Klopp is the manager that any club would want as he doesn't spend much and uses his managerial and coaching skills to get the best out of what he has. Players thrive under Klopp as they know he cares for what he is doing and is a passion and not just a job. This is the difference between a top manager and the so called others swapping clubs every other year.
If you hunt around there is only one name that stands out regarding new managerial talent and that is Steven Gerrard as he is learning with Rangers and will be a successful manager from what he has learned. I hope he stays on for another 5 years or until Klopp moves on as he is the perfect successor for Liverpool.