They may not seem all that close out on track but behind the scenes the Formula One teams are one big family. I believe it is one or two individuals who actually bring them together as their personalities rub off on others. It is the little things that count and what may seem as little to some are big to others.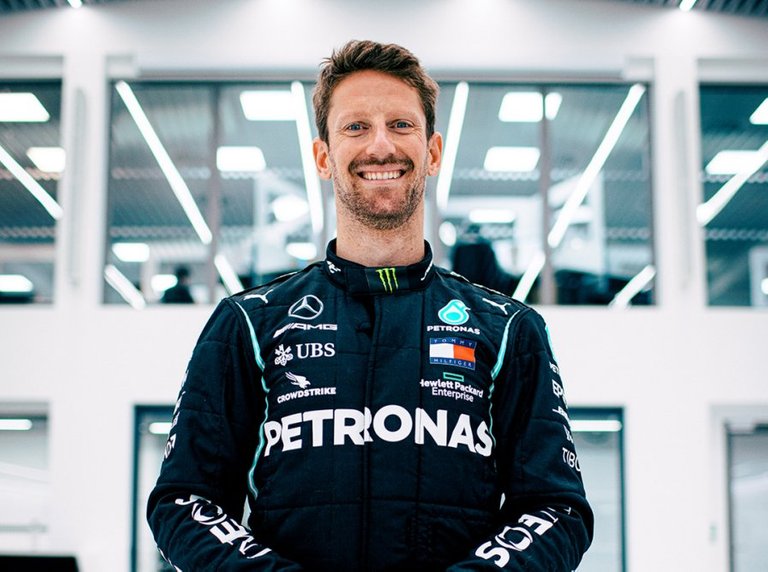 source
That is a beaming smile of someone who is really happy and this is the way he should be retiring.
How can we forget Romain Grosjeans accident at the 2020 Bahrain Grand Prix that left him with burned hands and ankles lying in a hospital bed. The truth is he was lucky to survive that accident and the HALO saved him from what would definitely resulted in a fatality.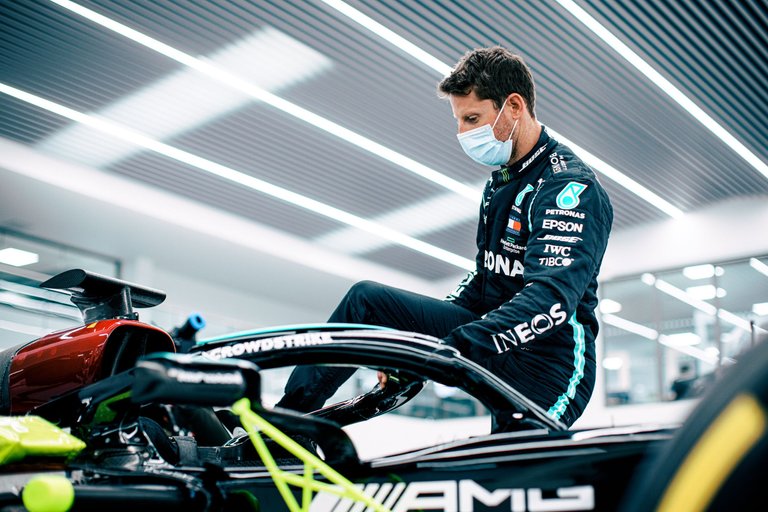 source
Romain was going to be replaced at the end of the season as the HAAS team was replacing both drivers as they needed drivers who came with sponsors and more money. This was going to be his last outing in a Formula One car and quite sad in a way finishing your career in a hospital bed.
Toto Wolff an ex racing car driver and head of the Mercedes team would hear none of that and offered to bring Romain in at some point this season to drive as a guest test driver. He knows what it is like to have a horror crash as he had a lucky death defying escape whilst breaking the speed record on the Nuremburg Ring. He was lucky enough to get straight behind a wheel and cure the demons in his head.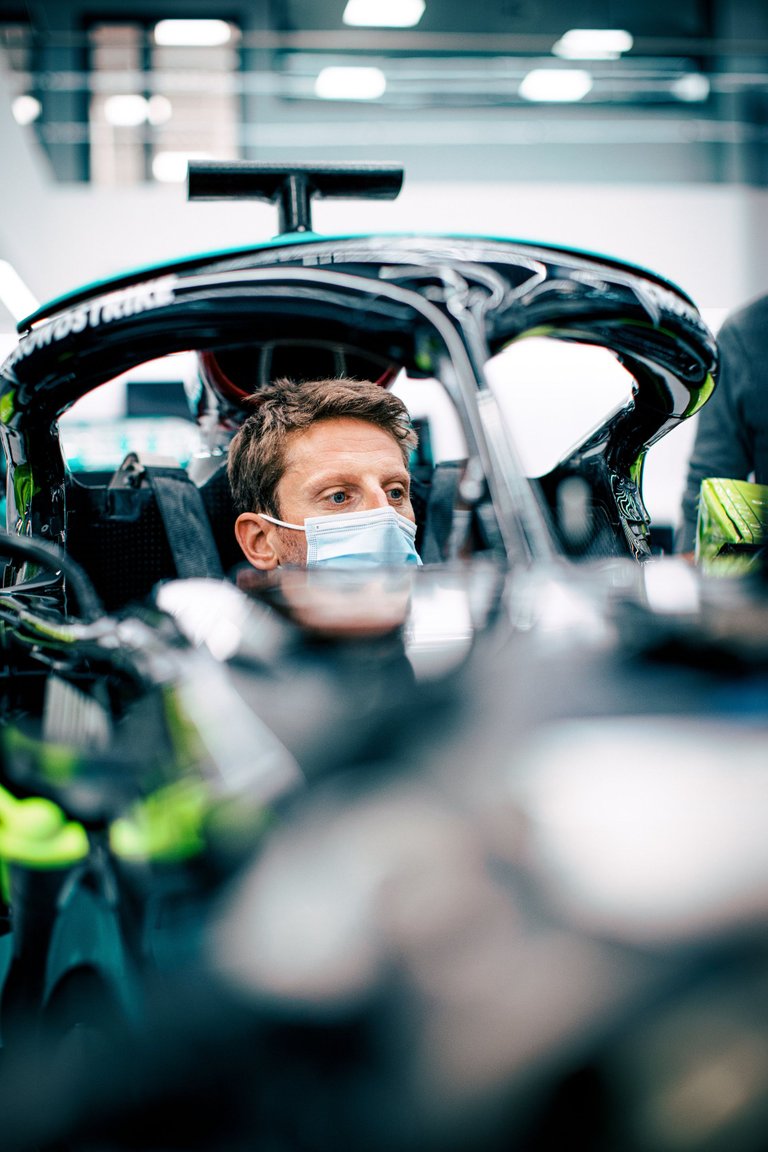 source
Toto Wolff said that he could never let Romain's career end that way and why he will test the Mercedes Formula One car at the French Grand Prix on the 29th June later this year. Romain has already been to the factory in Brackley for his seat fitting and simulator work preparing him for his final day out.
When I read this story I thought how special and caring the Formula One family really is as they didn't have to do this, but it is very fitting. We all know Toto is a class act and why he is so well loved by everyone and it is not just about the money. I never thought for one minute his passion for the sport was financial as he just loves everything about racing and one of the reasons why Mercedes is that successful. I do believe many of the other teams could learn a thing or two from Toto and maybe they would be having more success on the track.
I do believe that Formula One needs Toto in charge of the sport as he has all the qualities they need leading them. One looks at who has been in charge at the FIA and you get the impression it is more about helping a few and not inclusive of every team. Toto would be good for the sport in so many ways.