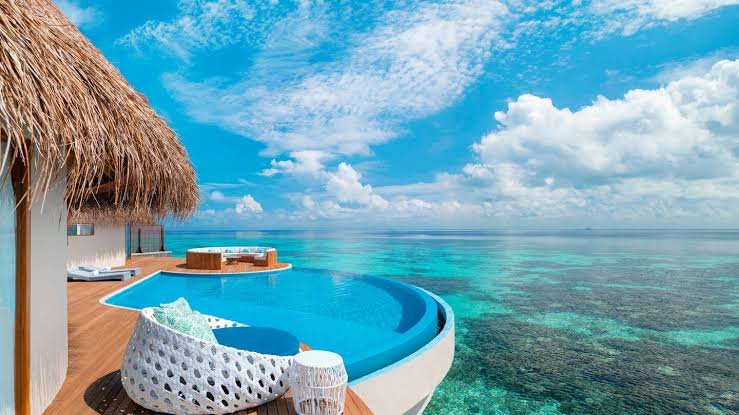 source
Just imagine being told you have to stay here for 10 days with your mates and everything is on the house. Knowing the Aussies they will drink the resort dry within a few days.
Many of us were disappointed the Indian Premier League was abandoned/cancelled/postponed due to India's escalating Covid crisis as who knows if it will continue at some point. The window for cricketers around the world to play in this event is a short one and many of the international players will be unavailable in a month or two until next season.
The International players that were involved have mostly already gone home except the lucky 30 or so from Australia. This group is not just players but coaches, officials, umpires and commentators who have been forced to lay low in the Maldives for the next 10 days. Can you believe their luck?
The conditions are that they can only stay at a private resort and not a tourist type resort. Talk about one big YES and what a pleasure as we all know the private ones is most likely your own island with the 5 star luxury benefits as a given.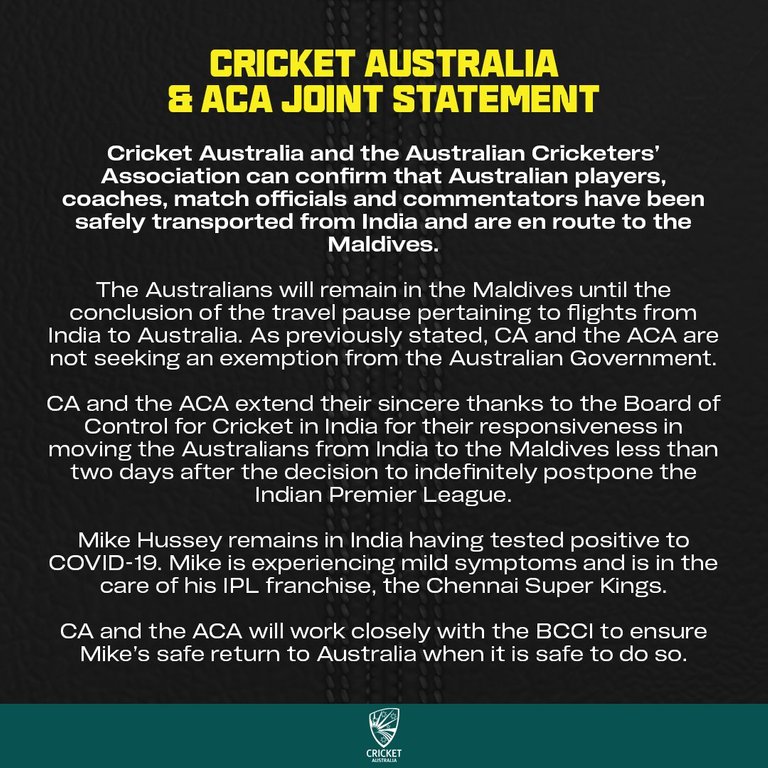 source
When the players left to go and join their respective teams in India they all knew they would have to quarantine for 2 weeks on their return so this is not really a surprise. Most countries state that if you are returning from a country within the Covid Red Zone you may only enter if you have spent 2 weeks outside that country plus have a Covid free test before and after. How disappointed all the players and staff must feel knowing they have to spend 10 days in paradise at someones expense and not theirs.
I looked the Maldives up as a holiday destination over 2 years ago and a top luxury resort will rush you at around $30 000 per person per week so this is a real treat they are having. Most of them or rather all of them can afford this as they get paid a decent whack for 12 weeks "work" in the IPL anyway. Some have their wives and girlfriends with them so this is not something bad and knowing when guys get together it will be one hell of a drinking party for the next 10 days. Knowing how sportsmen drink and especially ones from Australia they will most likely need topping up very soon.
I am kind of jealous as I cannot think of a more ideal venue to be told you have to stay. If you had to pick anywhere on a map that is where my finger would land as this has to be the ideal quarantine zone on the planet.