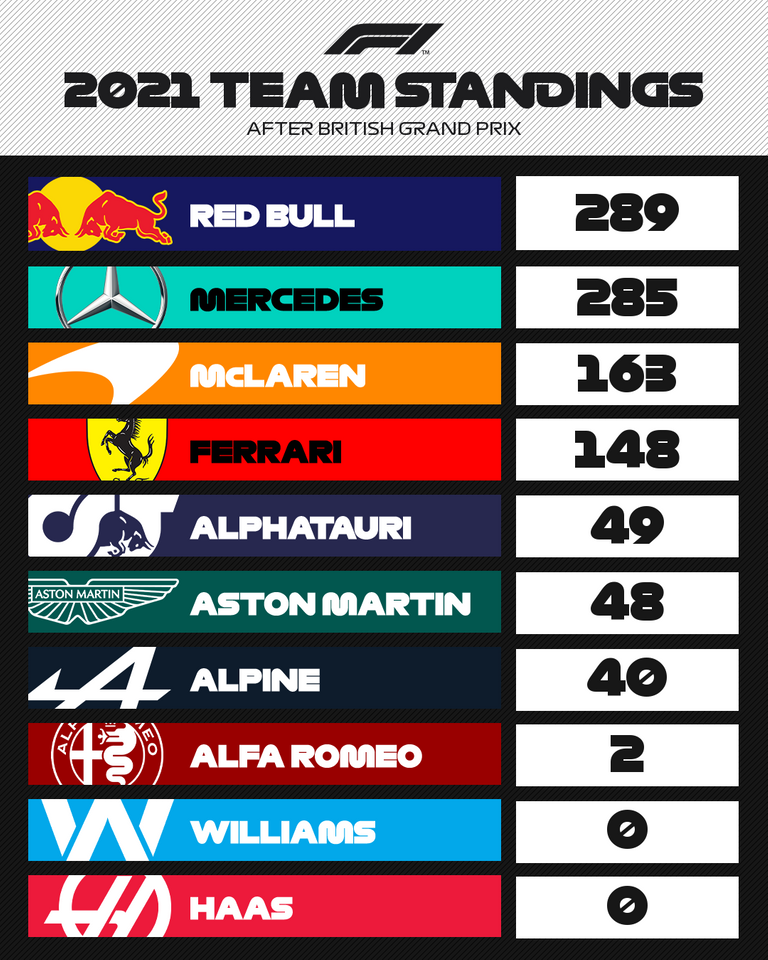 source
Yesterday at the Britsh Grand Prix we saw Red Bulls lead trimmed down to only 4 points as both Max Verstappen and Sergio Perez walked away with zero points from the main race. This is the first weekend this season where Red Bull have failed to score any points and has definitely turned the Championship on its head.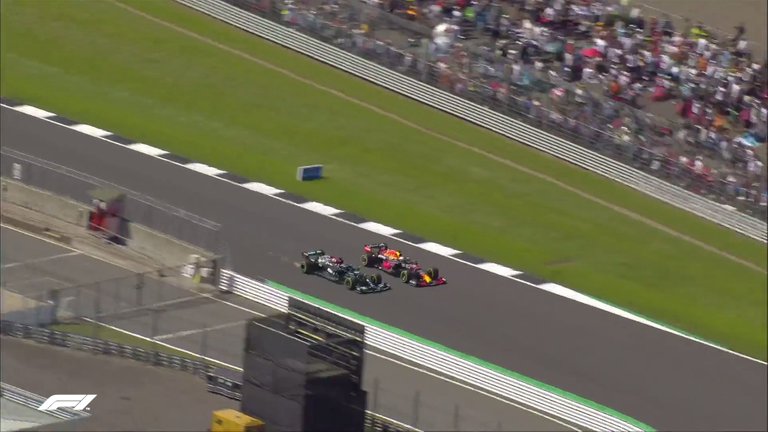 On the first lap we saw Lewis Hamilton drive into the back rear of Max Verstappen sending him off the track whilst doing over 180 mph. This was called a driving incident which one could argue either way depending on which way you see it.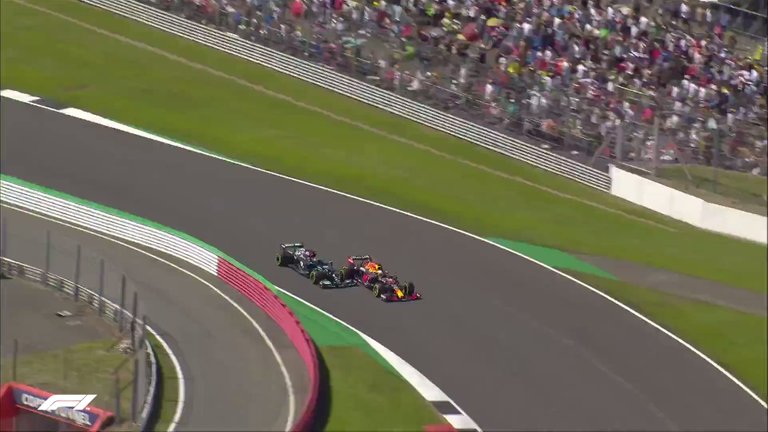 source
My view is that Hamilton had to give way as looking at the corner and angle he is driving he has already missed the apex and therefore will be going wide. Max was ahead by a meter or so on the outside and thus had the racing line and it is that simple.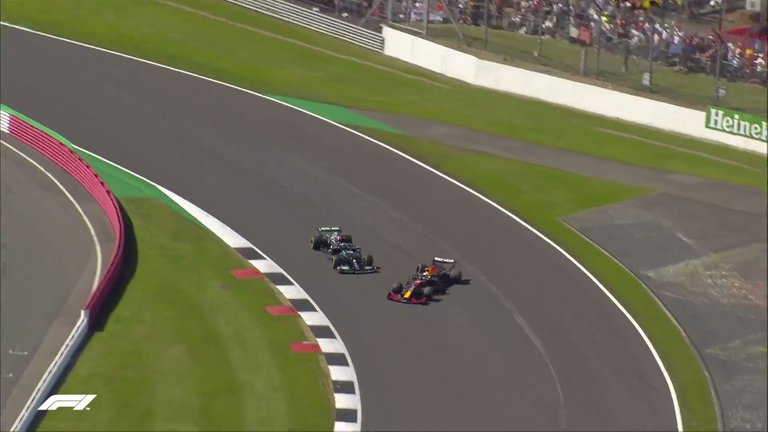 source
Hamilton knew if he let Verstappen go that this was game over already and why he was desperate to try and make this move stick. Hamilton received a 10 second penalty and Verstappen went to hospital so not exactly fair but this is racing and this is going to happen now we have two cars so closely contesting the Championship. Neither driver wants to give an inch and fighting n track will happen now Red Bull have a car that can challenge properly.
source
What was interesting after this incident is Toto Wolff had said earlier during the week that Mercedes were within a DNF of Red Bull which is exactly what has happened. The coming together was not done on purpose but neither driver is going to admit they were in the wrong. Hamilton should have eased out of his aggressive approach to the corner as his car was in the wrong position to make the turn at that speed.
What we have to remember is Hamilton has never been under this type of pressure since he was being challenged by Nico Rosberg who went on to win the Championship whilst being his team mate. I don't believe this will change where the Championship is going this season as I believe Verstappen definitely has the edge and overall package with a superior car to clinch the title.
Red Bull are desperate to win the title and this crash has dented their chances only in budgetary terms. The team has a monetary cap of $145 million where this crash will now set them back in excess of $1.5 million and possibly one less upgrade later in the season. Mercedes had the same problem when Russel and Bottas crashed causing a similar repair bill earlier in the season which has limited their upgrade spend and is just a reality of where the teams are with their budgetary cap.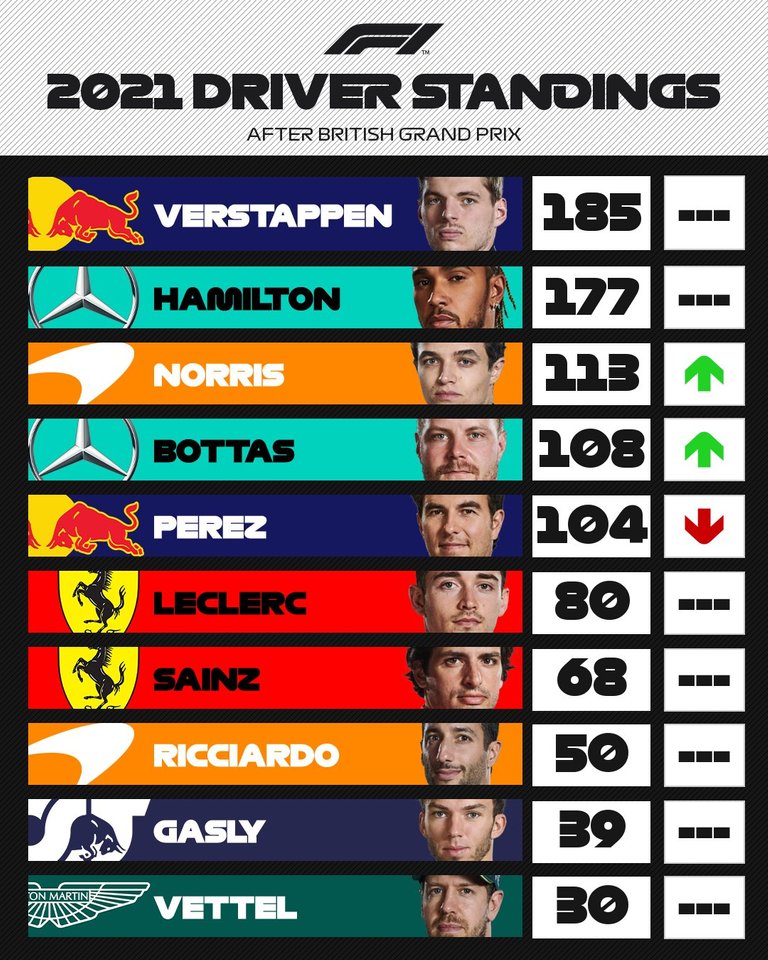 source
The Mercedes W10 has shown that the car is faster in the straights and Red Bull have shown they are quicker in the corners so overall there is not much to choose between the cars and why this battle will go down to the wire. Red Bull will learn from this and why I believe Verstappen will win the World Drivers Championship as he doesn't need to be challenging at 50/50 maneuvers as overall he has the package to win. Patience will win him the title as Hamilton will make mistakes as the pressure starts to mount.