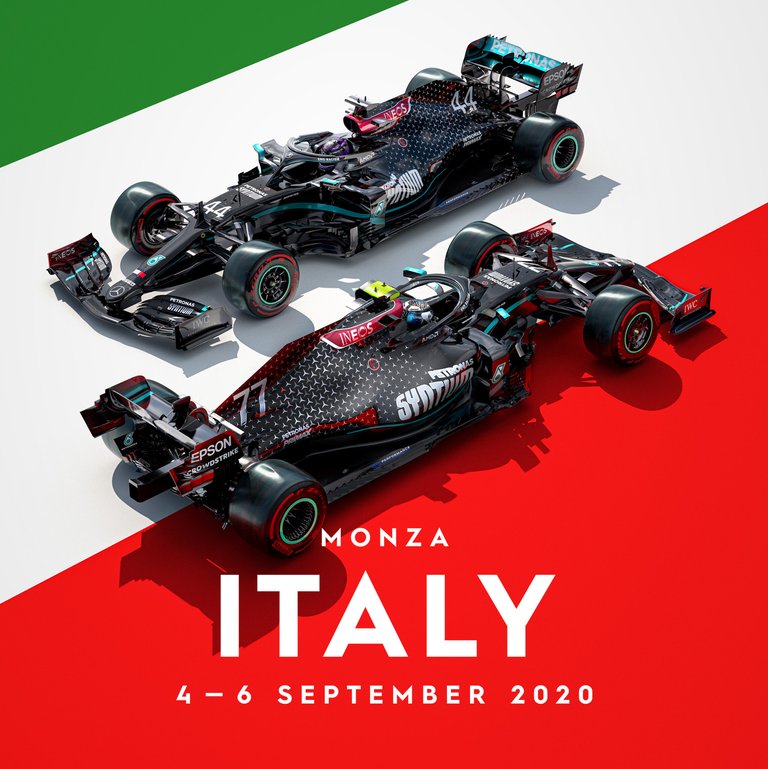 source
Turning up or turning down the engine is going to be the only interesting factor this weekend.
This weekend the Formula One circus is at the Monza race track in Italy. The temple of speed as it is known amongst everyone in the sport is ideally suited to a low drag ,low down force car set up suited for high speed only. What we saw in Belgium with the three teams dominating the top 5 spots it looks like a repeat performance.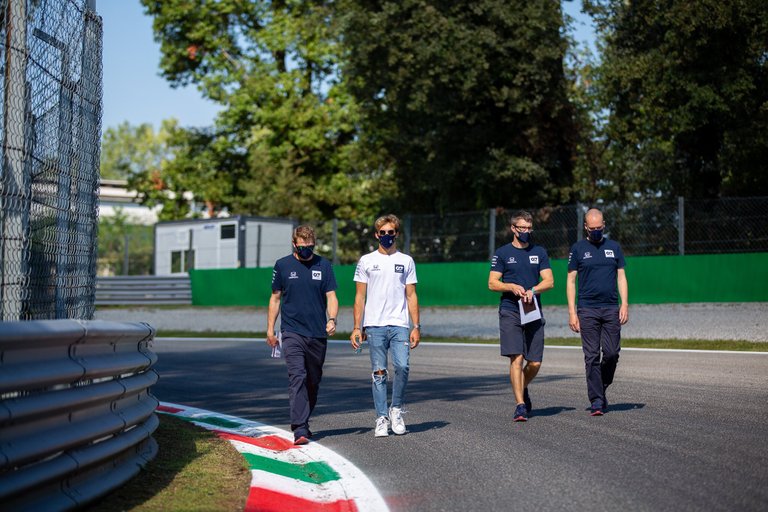 source
Teams did the compulsory lap walks today to understand the lay out of the track.
There is a new race directive in force starting with this race and it will add some spice to the mix."TD/037-20 limits the usage of engine modes so teams will have to get this right fairly quickly. Whatever mode you qualify with you have to race with and cannot turn up or down the engine power as required. Every motor has to last 7 races otherwise there are penalty points.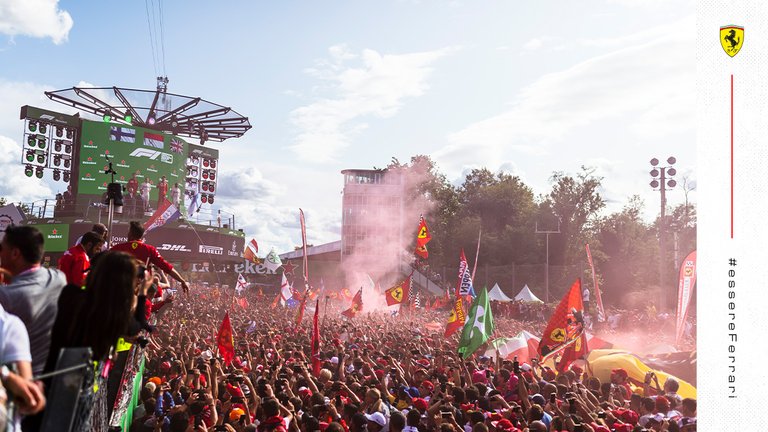 source
Ferrari must be happy no fans are here to witness their dismal season. No cheating this weekend unlike last years crookery.
We have seen in the past Mercedes cruising and turning down their engine set up coasting home with no alarms. This shows how dominant they really are and could make things even worse for their rivals. Imagine Mercedes being forced to carry on at a faster rate than required as it could make a mockery of everyone else. Teams are limited to x amount of power units per season and by saving their engines by turning them down they will have no worries. I do not see anything different as qualifying on a turned up engine will obliterate the field entirely.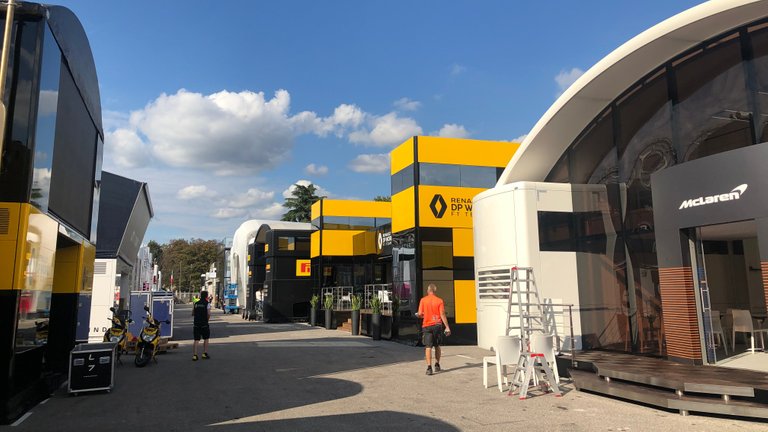 source
Amazing how things just pop up and pop down and can move within an instant.
Last week Mercedes used Spa as a testing ground and ran the engine in a slower mode. They purposely decreased the power to drop by 6 or 7 tenths of a second per lap. I can assure you no other team was doing that as they couldn't afford to. Hamilton was over half a second quicker than Verstappen with a turned down motor. I can see the battery harvesting units becoming more key over the next season and Mercedes are already harvesting over 50 percent of the thermal energy from the brakes. They will find power in other areas leaving the competition behind again never to be seen.
Red Bull and Renault have the same engines and I would like to see if they are confident enough to turn their engines to the maximum abilities as that is what is going to be required on this track. This does sound kind of crazy that the cars are not travelling at the fastest they can when the sport is all about speed.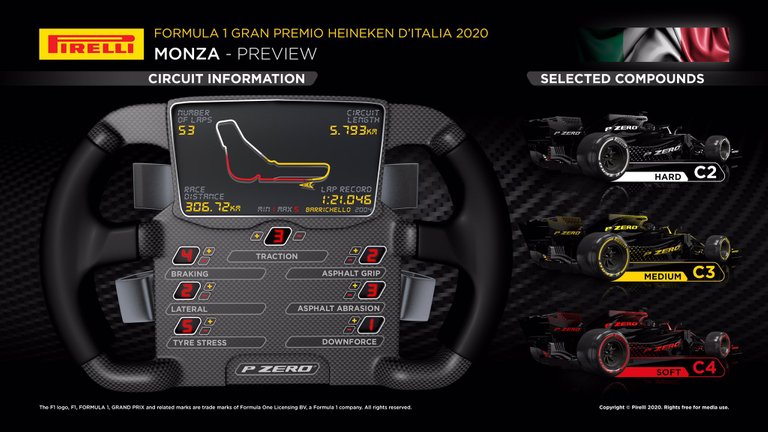 source
Pirelli have been receiving flak this week for having too good a tyre. Fans want softer tyres to make it more exciting with more pit stops. I tend to agree as last week was one big yawn.
Mercedes would have been playing with engine modes for some time and know what they need to do in order to win this race. The FIA have just poked the bear and made things worse for everyone involved. Ferrari have got major problems and cannot see them turning their engine to the max as it will most likely blow. They are so far behind they may just be crazy enough to try this yet I don't see them coming in the top 10 again this week.
Mercedes have got this race sewn up already with the podium battle between Riccardo and Max Verstappen. Somehow I favor Riccardo this weekend as the Renault team are suddenly turning things around. Pierre Gasly in the Red Bull second team is also a challenger in the Alpha Tauri as he is now trying to prove he is the better driver between himself and Alex Albon for a possible seat back in Red Bull next year.
Bottas has to win if we are going to have a challenge for the World Title, but I believe Hamilton has got this one sewn up yet again. All we can hope for is a mechanical or something really special from someone else. Mercedes are just too professional though so the chances of that happening are very slim and just hopeful at best.