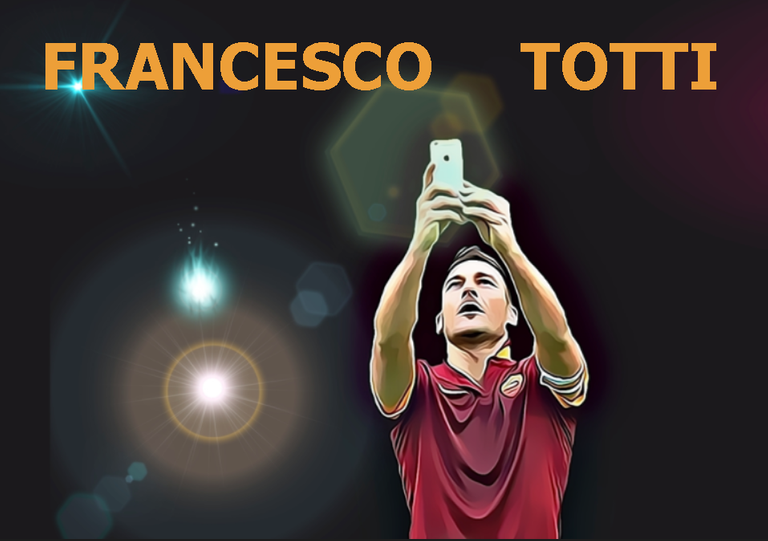 Francesco Totti was born on September 27, 1976 in Rome.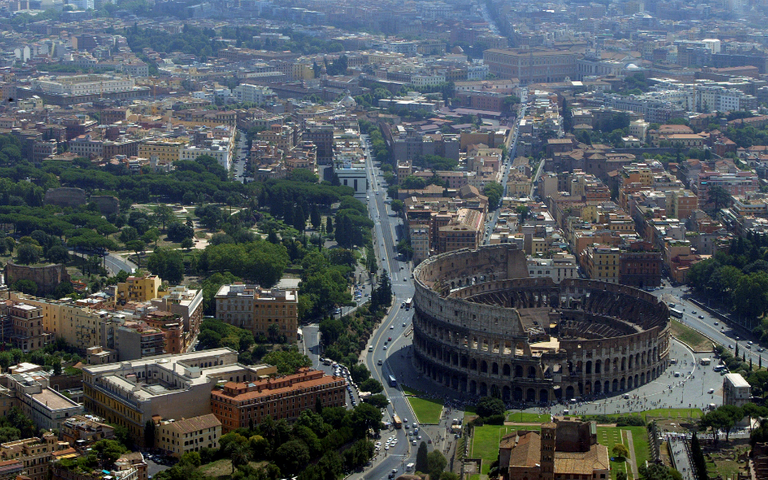 At the age of 5, Totti participated in a beach soccer tournament. After much insistence from his father the organization ended up leaving and he scored 2 goals and from there the team never wanted to let him go again.
At age 7, he started playing football at Fortitudo, a club created by one of the descendants of the creators of Roma.
At the age of 8, he was transferred from Fortitudo to Smit Trastevere, an amateur club in Rome, and he stood out here for his dribbling, technical details and vision of the game very advanced for his age.
At the age of 9, Totti went to play for Lodigiani, a semi-professional club that had a tradition of training athletes.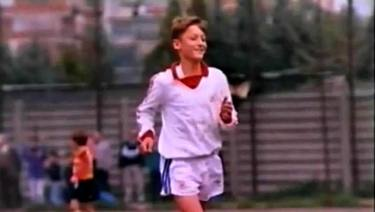 That was when Totti started to follow AS Roma more closely and became an even more passionate supporter of the club.
At this time Lazio tried to sign Totti but he due to being a supporter of AS Roma and Lazio being a rival he decided he didn't want to play there.
In 1989, Totti was 13 years old, he fulfills his dream of playing with the AS Roma jersey.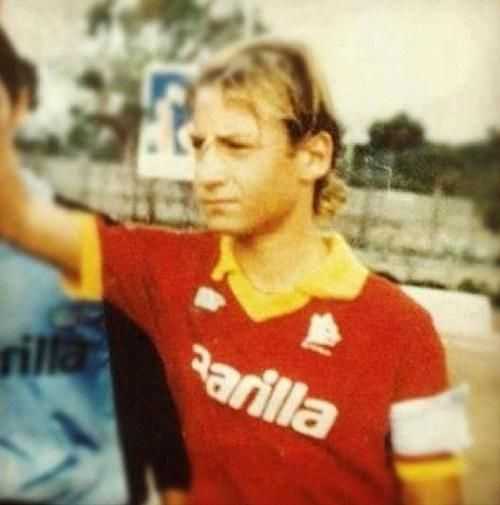 After 3 years, in 1992, Totti made his debut for the AS Roma main team.
At that time AC Milan called Totti's house to invite him to play there but the answer he received was:
Totti just wants Roma
In the 1993/1994 season, Totti managed to have his place in the main team despite the fact that he finished 7th. He turned out to be one of the highlights of the team.
In the 1995/96 season, he asserted himself as the starter of the team but AS Roma ended up only getting 5th place.
However, at the end of this season, Totti won a U21 European Championship for Italy.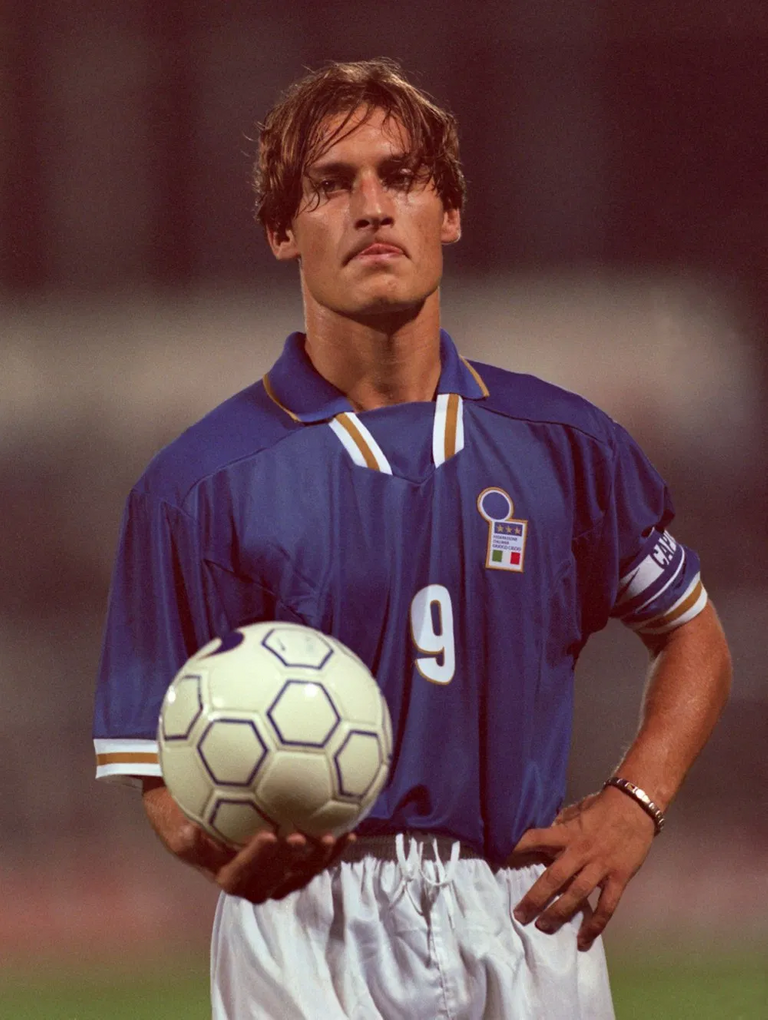 During 1996 and 2000, Totti was consolidated in the club, eventually becoming captain and the club's reference. Everything was going well with just winning a title for his heart club.
Although Totti was showing great quality and excellent performances at AS Roma, he ended up not being invited to the 98 World Cup.
Totti made his debut for Italy in 2000 in the qualifiers for Euro 2000.
At Euro 2000 he played for Italy although he was not a starter. Italy lost in the final against France.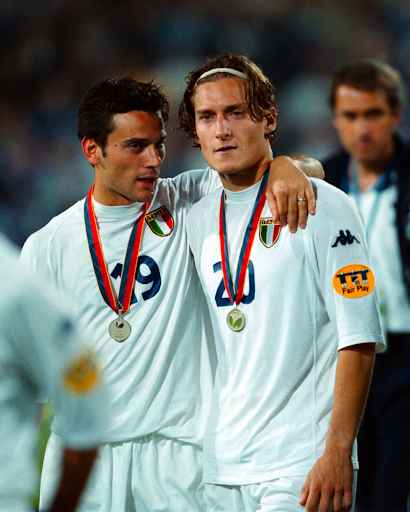 In 2001, Totti won the Italian Super Cup and the title of champion of Serie A. At that time he was only 24 years old but the whole of Italy already adored him.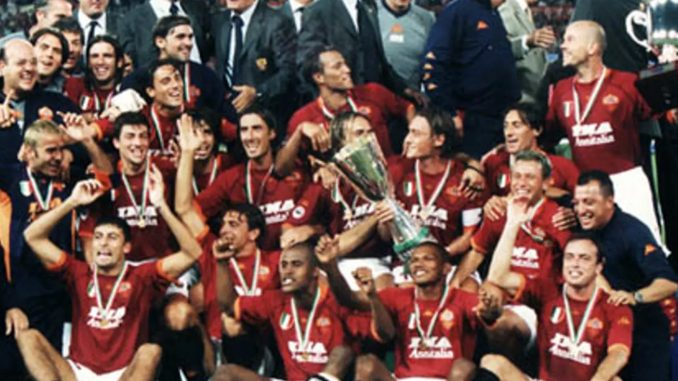 In the 2001-2002 season, Totti was very close to becoming a two-time Serie A champion, as he was in 2nd place with 1 point of this achievement.
In 2002, Totti participated in his first World Cup but Italy did not pass the round of 16 having lost against South Korea.
From 2002 to 2006, Totti failed to win any titles either for his club or for his national team.
However in 2006 he ends up winning the World Cup for Italy (he who was at risk of being left out due to an injury).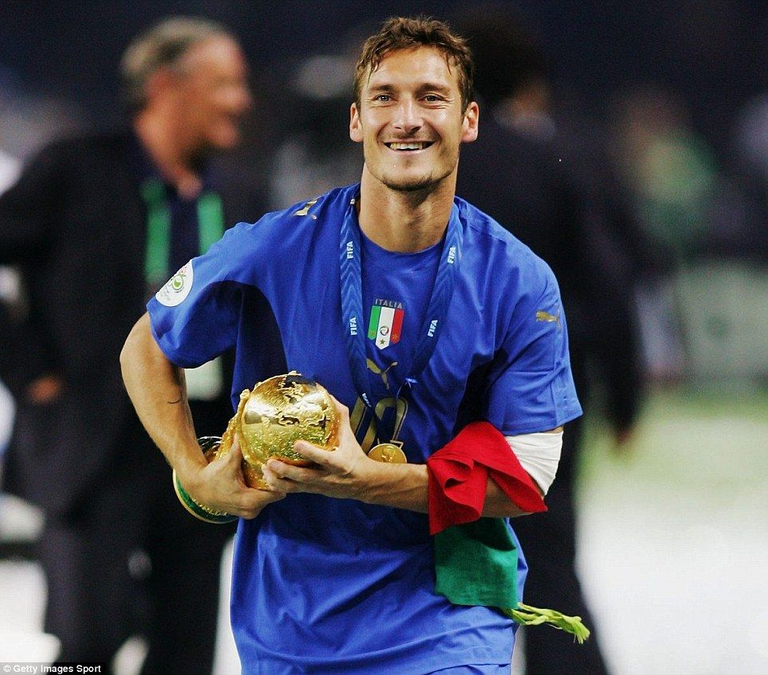 After this achievement and due to several injury problems Totti decided to end his career with the Italian team.
The 2006/2007 season was undoubtedly one of the best seasons of his career.
Totti won the Italian Cup, the Italian Super Cup and also won 2 individual awards: Serie A's top scorer and the UEFA gold boot.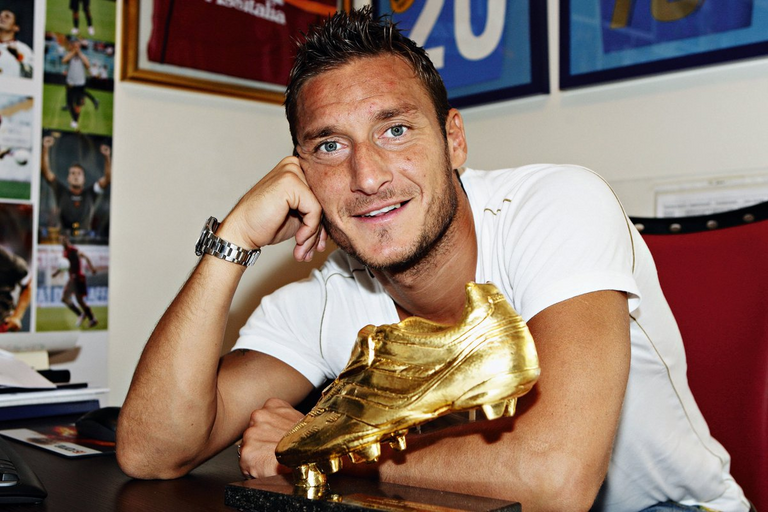 In 2008 Totti won the Italian Cup with Roma.
After this title, Totti never won another title.
However, in the 2014/15 season he became the oldest player ever (38 years) to score a goal in a Champions League game.
In 2017 he decides to put an end to his 41-year career.
Here is a video with Totti's words on his farewell:
In his career as a professional Totti only represented Roma.
In the 25 years of Rome he played 786 games, scored 307 goals and won 5 titles.
Totti is an example of love for a club.