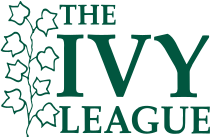 Source : wikimedia
The Golf Channel has confirmed that the league's presidents have decided to cancel golf and are discussing whether any fall athletics competitions could be moved to spring.
These decisions are very difficult, especially when they affect the meaningful student-athlete experience that is so valuable and respected.
The league plans to announce early next week that its student-athletes can resume campus practice and training if they are formed in accordance with the rules and regulations of each institution.
The information available to us today about the spread of the virus, we do not believe that we can create and manage an environment for inter-collegiate athletics that meets our acceptable levels of safety and risk.