We are back again on Euro2020 live comment section.
Introducing you on today's game featuring between;
DENMARK vs BELGIUM
What is you say is this hit game
Your opinion matters so put it on the comment box.
Make prediction on the winning team and possible correct score that will play out.
DENMARK vs BELGIUM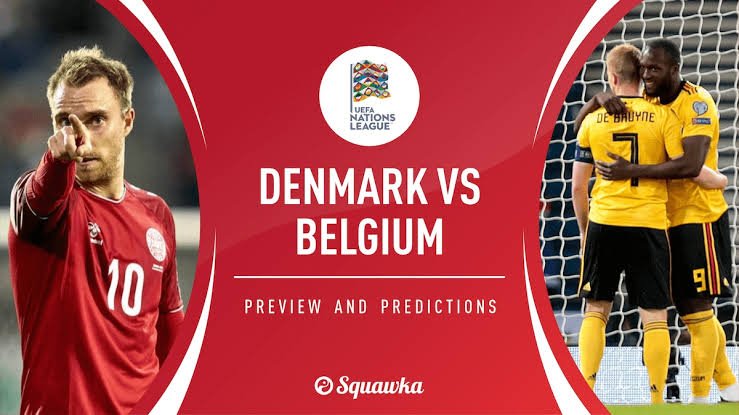 Which way will this go judging by the game formation, both teams have drawn a strong line against each other.
The question is which country will kiss the net first?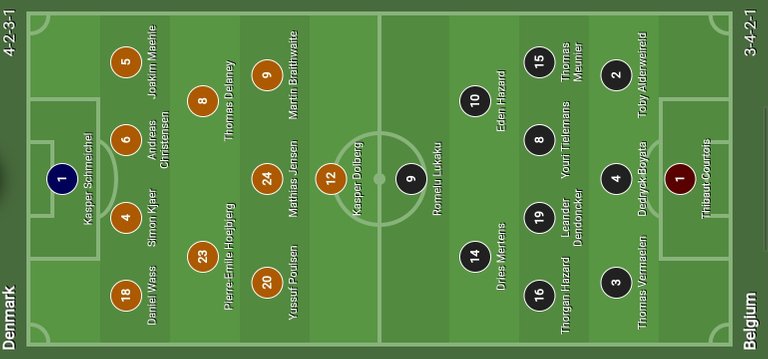 BRIEFING:
Belgium is featuring Romelu lukaku, Dries mertens and Eden Harzard as there front men, what will they do in the game?
Belgium won there last match with 3 goal against Russia.
I'm curious to know what today's game will turn out to be.
Keep your comments rolling on this.
DENMARK on the other hand features Kasper Dolberg at top 9 position, yussuf poulsen, Mathias Jensen, Martin Braithwaite in there from line..I'm see some magic to be performed by them.
Denmark lost there game against Finland 0:1
The question is will they loose in today's game too?
I'm looking forward to see there performance in this game.
Keep your comments rolling, who is going to be the man of the match in this game?
Your moderator @da-prince
Sports fans let's roll.