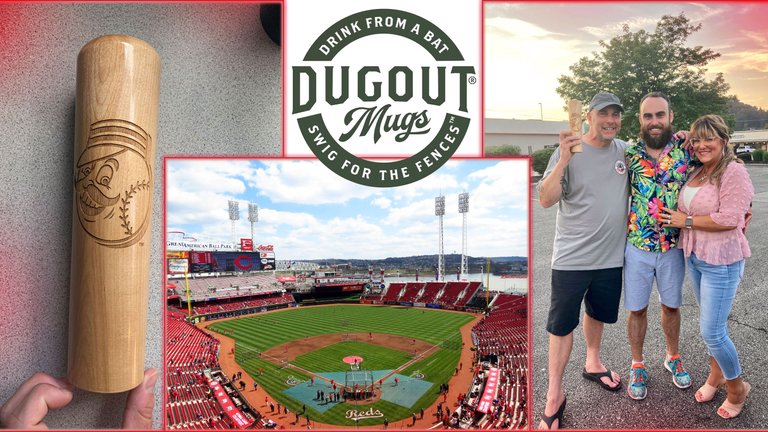 We jumped the gun
I promise that there is a fine reason as to why we celebrated Father's Day a whole week early. The reason being is that @flowerbaby and I are going to visit my brother in Pennsylvania this weekend. I knew I was going to be gone during Father's Day, so I wanted to make sure to celebrate with my dad before we left. Thankfully he understood that I have very few opportunities to go visit my brother now that he lives several hours away. We decided to meet up and go to one of our favorite restaurants https://www.oscarsbbb.com/.
---
I surprised my father
My dad has never been the type of person to expect a gift. He has always done a great job of teaming up with my mom to give gifts, but he rarely receives one himself. I recently discovered https://dugoutmugs.com/ and knew right away that this was one thing that he would absolutely love and use frequently. These mugs are the perfect thing to drink an ice-cold beer out of. If there are two things that I know for certain that my father loves, that would be baseball and beer. He even has Mr. Redlegs tattooed on his arm, along with a few other of his favorite team logos.
These mugs are made out of baseball bats and then have designs laser-engraved on them. Trust me when I say this thing screams sex appeal when you see it in person. This is the best-looking mug I have ever seen in my life. I am so happy to have been able to gift the coolest one to my father.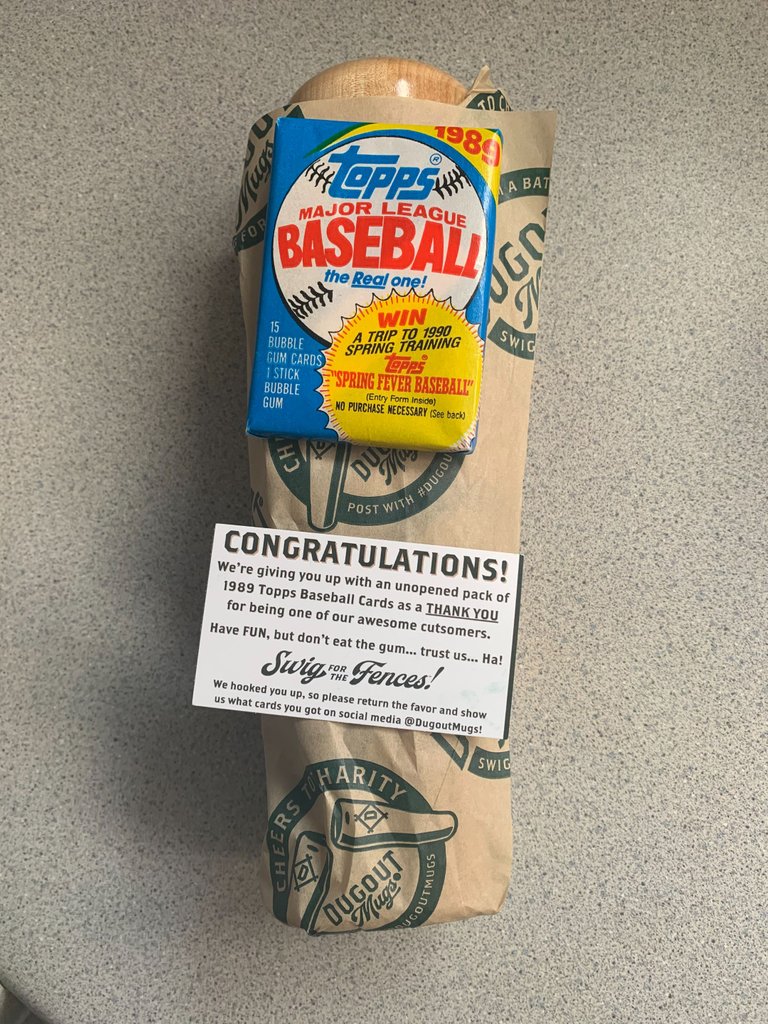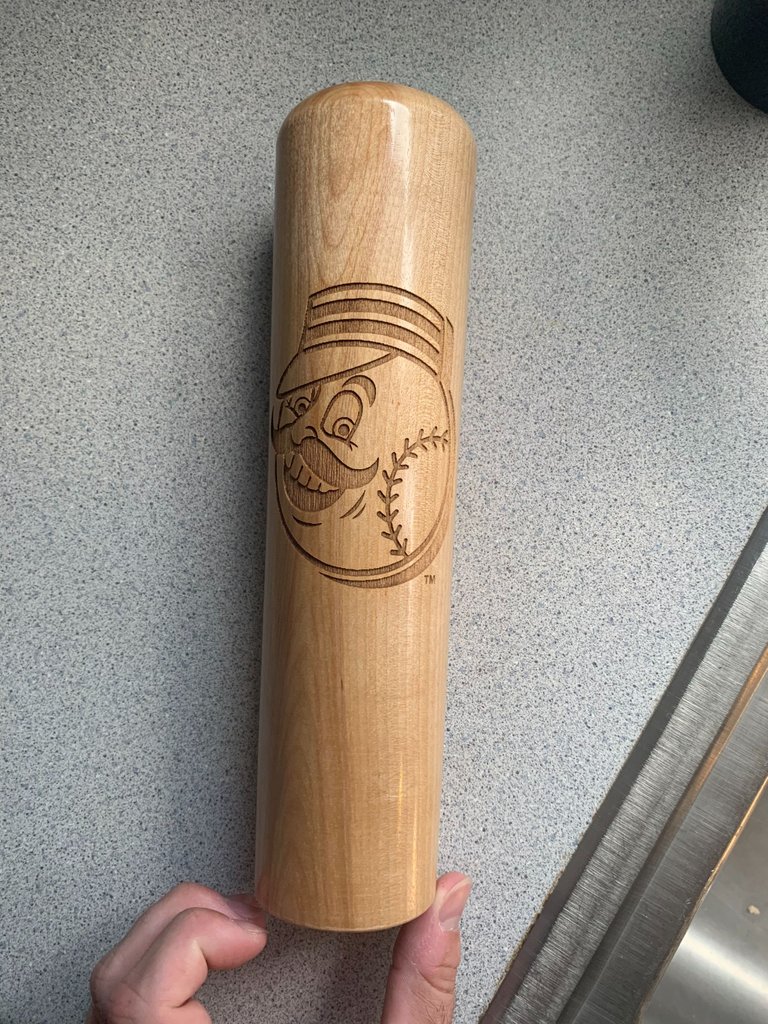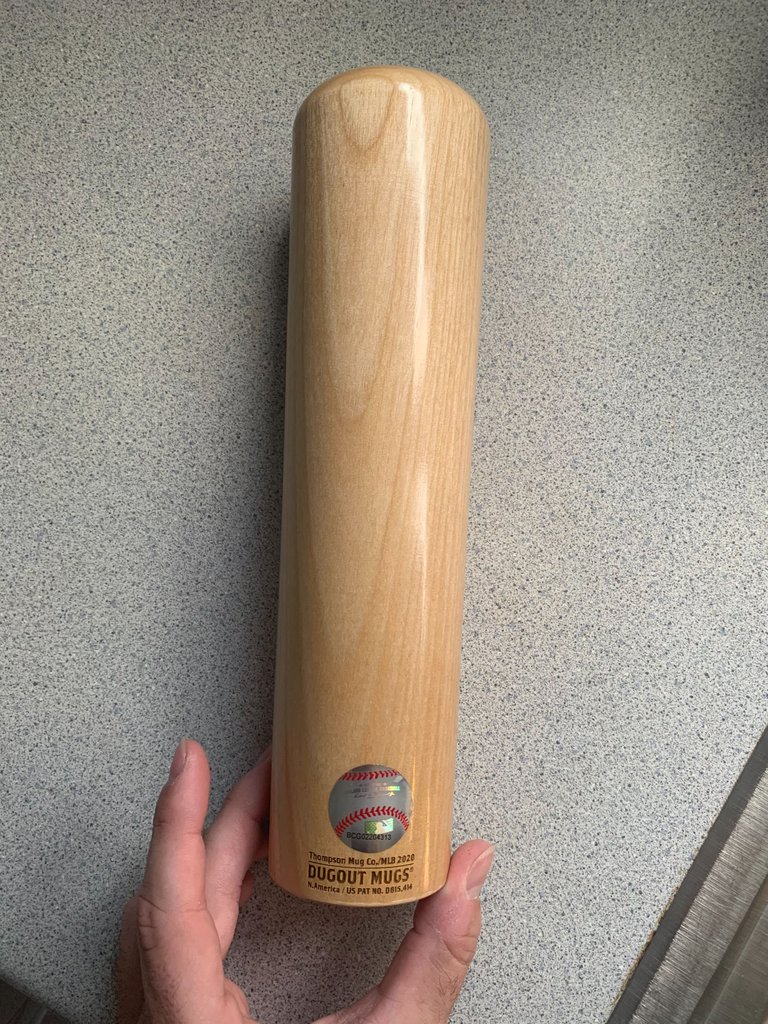 ---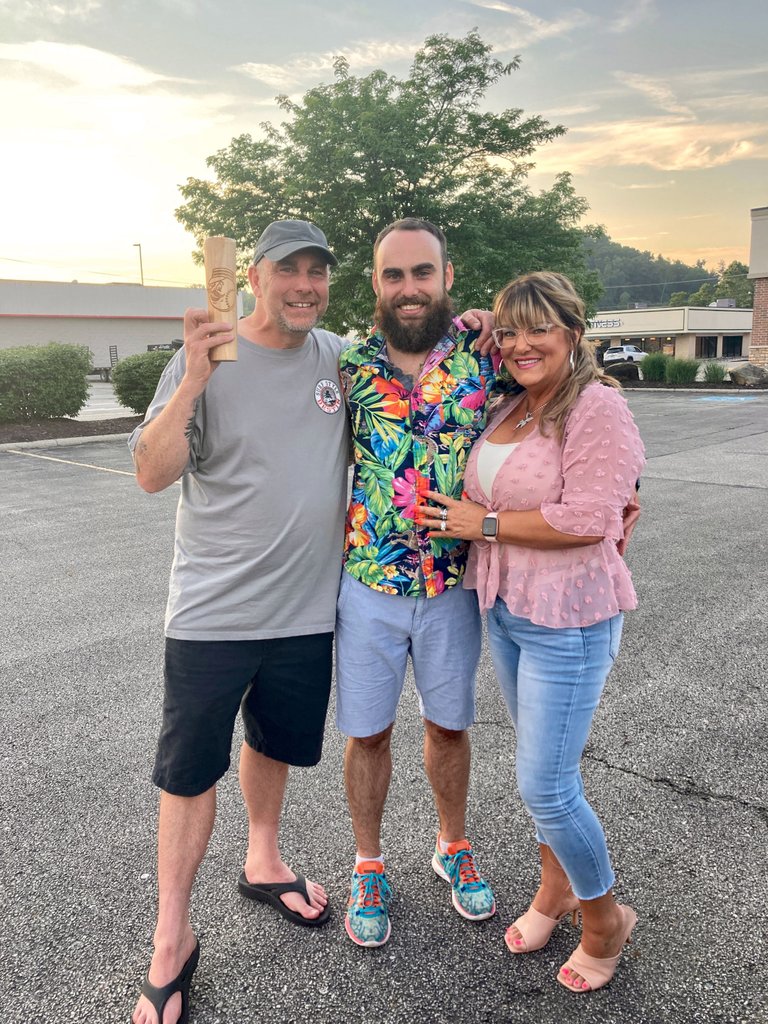 We have a winner
As you can see from this photo of my dad, mom, and I together, he loved the mug and was shocked to receive it too. This very well may be the most well thought out gift that I have ever given him. Thankfully this time around the one I wanted to purchase was actually in stock. I tried to get this same mug for him for his birthday this past April, but sadly I waited too long and they sold out just before I made an order. I am hyped that I was able to secure one for father's day.
---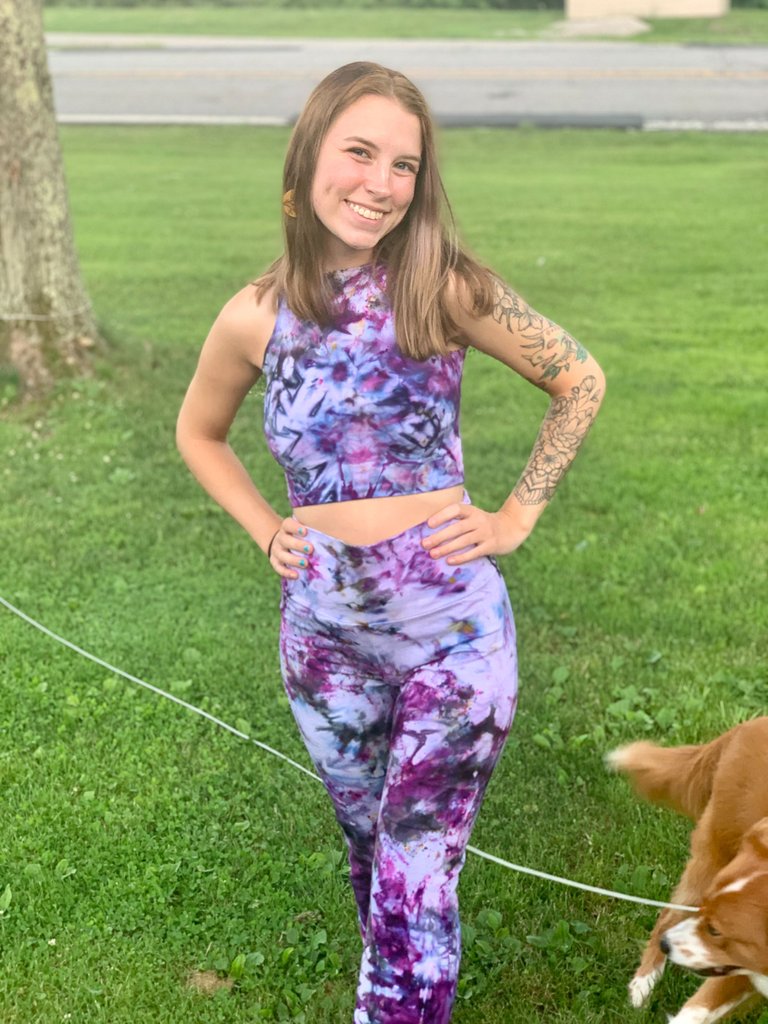 Another reason to celebrate
We treated this dinner as both an early father's day celebration, and a late birthday party for @flowerbaby's 21st birthday. My mom gifted my girl a custom-made tie-dye outfit from Etsy. We had been searching for a matching top and bottom just like this one ever since we went to the beach. I am happy that she finally has what she was hoping to find, thanks to my amazing mother.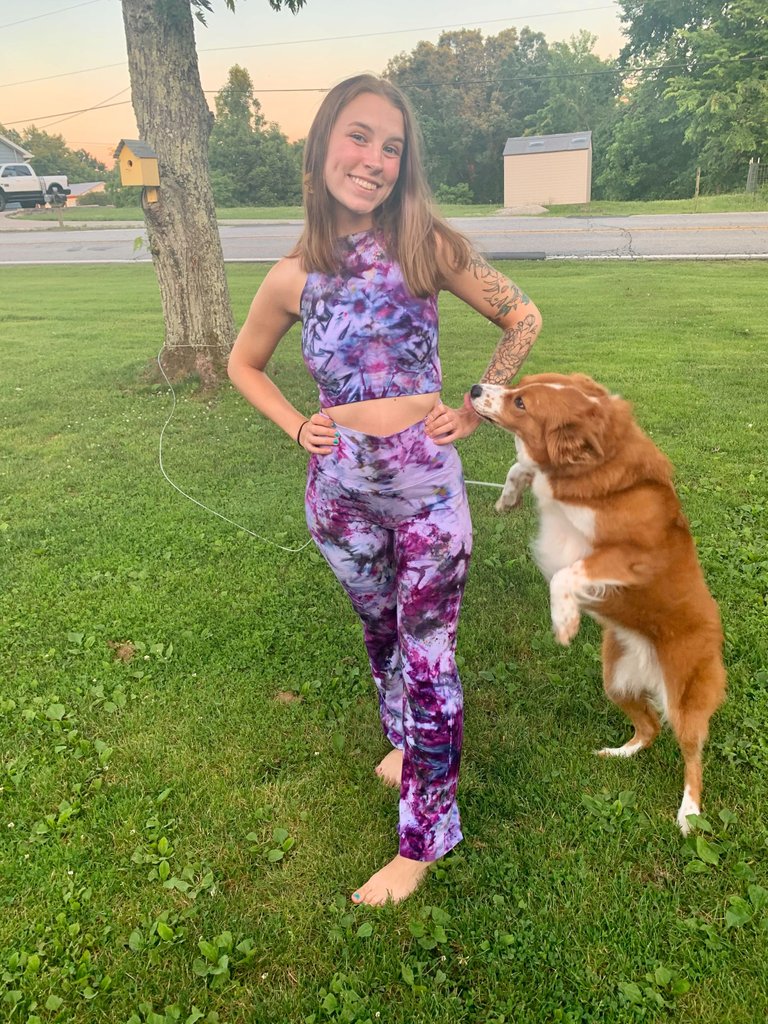 ---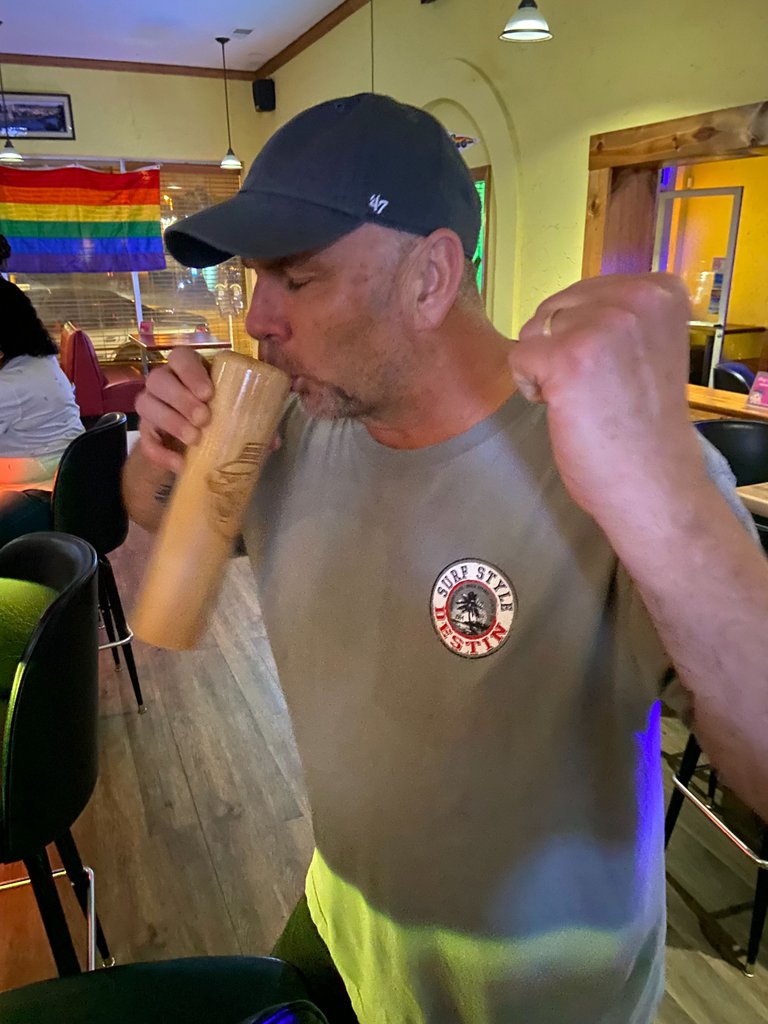 The mug has been tested
I received a hilarious photo message of my dad drinking out of his new mug at a local bar. He didn't wait long to give it a try, it was just a few hours after our dinner together. I am happy to know that he liked the gift enough to show it off to all of his friends at the bar. I'd say he had by far the coolest mug out of everyone there.
---
Thanks for checking out my blog 😎🤝
I am very grateful to still be able to see my parents regularly. My mom and dad both are some of the best people I have ever known. Not only can I count on them for anything, but I know that anytime we hang out it will be a fantastic time. Without a doubt, we always bring laughter and joy to each other.
Happy Father's Day to the man that created me.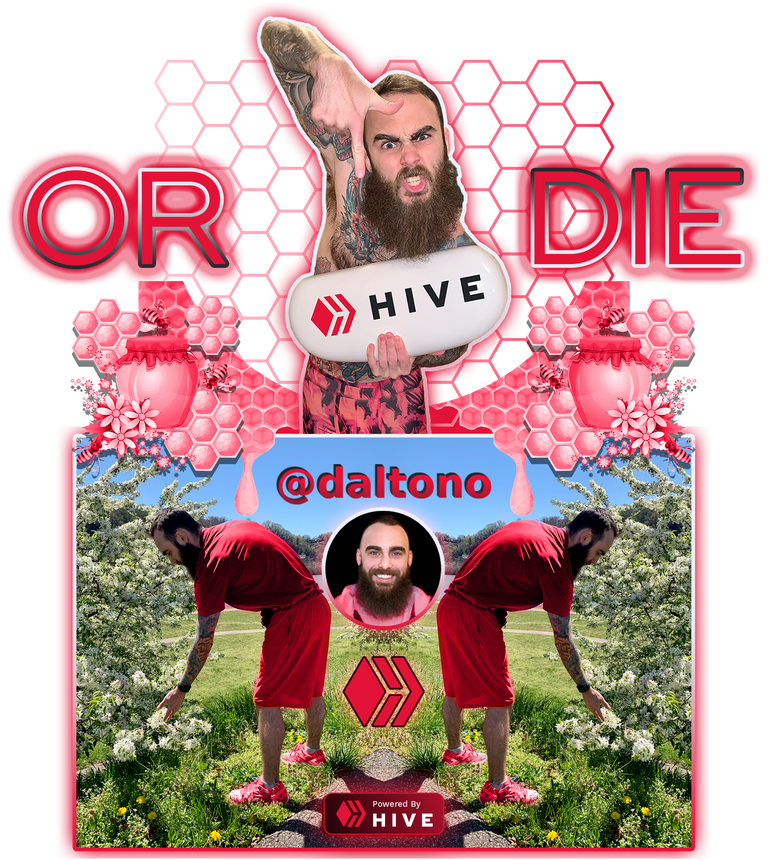 Hive Artwork by: @daltono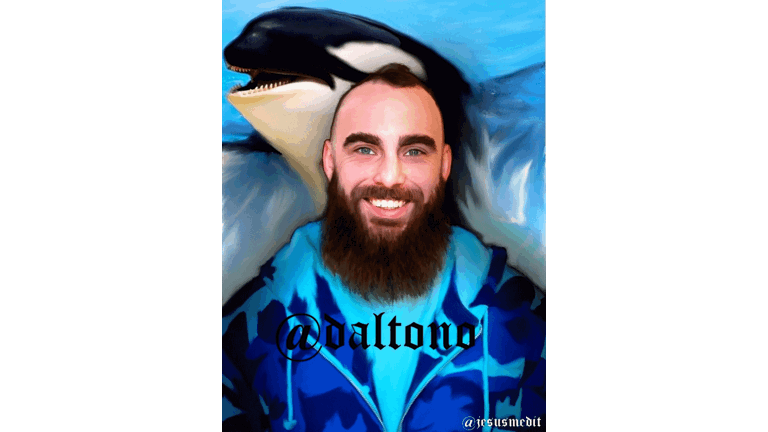 Orca Artwork by: @jesusmedit