Marshall Thundering Herd has won their first NCAA National Championship in Men's Soccer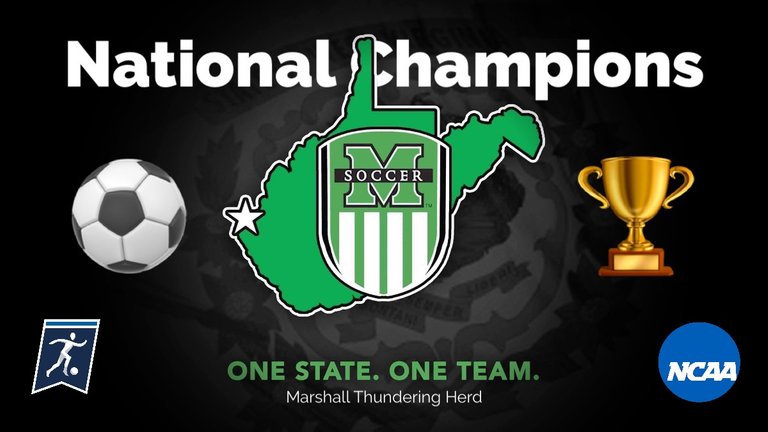 We are... Natty Champs
This is a post I didn't ever expect to be writing. Marshall University (the college that I briefly attended back in 2011-12) just won the Men's NCAA Tournament for soccer. The small school in Huntington, WV was not expected to be such a powerful force in the tournament, but the nation has been surprised.
Last night the #10 ranked Marshall squad defeated #3 ranked Indiana to bring home the College Cup. Marshall's run through the tournament consisted of wins against Fordham, #1 Clemson, Georgetown (last year's champions), and North Carolina. This all led to a final showdown in Cary, NC against Indiana. You can view the full tournament bracket here.
The national championship game was neck and neck. After 90 minutes of play, the teams were forced into overtime with a score of 0-0. It wasn't until the 98th minute that Jamil Roberts of Marshall scored a golden goal to secure the victory. Just take a look at the final play of the game, the fans go absolutely nuts and you can feel the energy of excitement.
https://twitter.com/conferenceusa/status/1394498171808669698?s=21
This was Marshall's first ever championship win. Indiana had won 8 previous titles and this was their 16th appearance in the national championship. Even that level of intimidation was not enough to have Marshall succumb to defeat.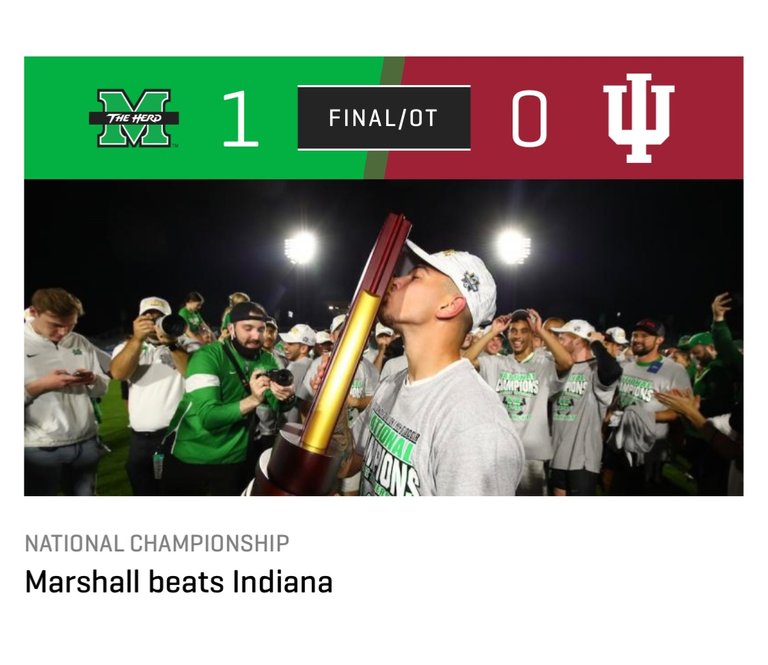 ---
Not bad for a little school from West Virginia with a bunch of internationals
Just four years ago, Marshall failed to even make the Conference USA tournament. Led by coach Chris Grassie, Marshall is now a very respectable team on the pitch. The phrase "All Or Nothing" really rings true for these champions. They defied the odds set against them and overcame. Despite being located in WV, this team is comprised of many international talents such as Milo Yosef (Germany) and Vitor Diaz (Brazil). The team chemistry is undeniable after bringing home the trophy.
If you would like to read in more detail about the game, you can check out this article on HerdZone or this article on Herd 24/7.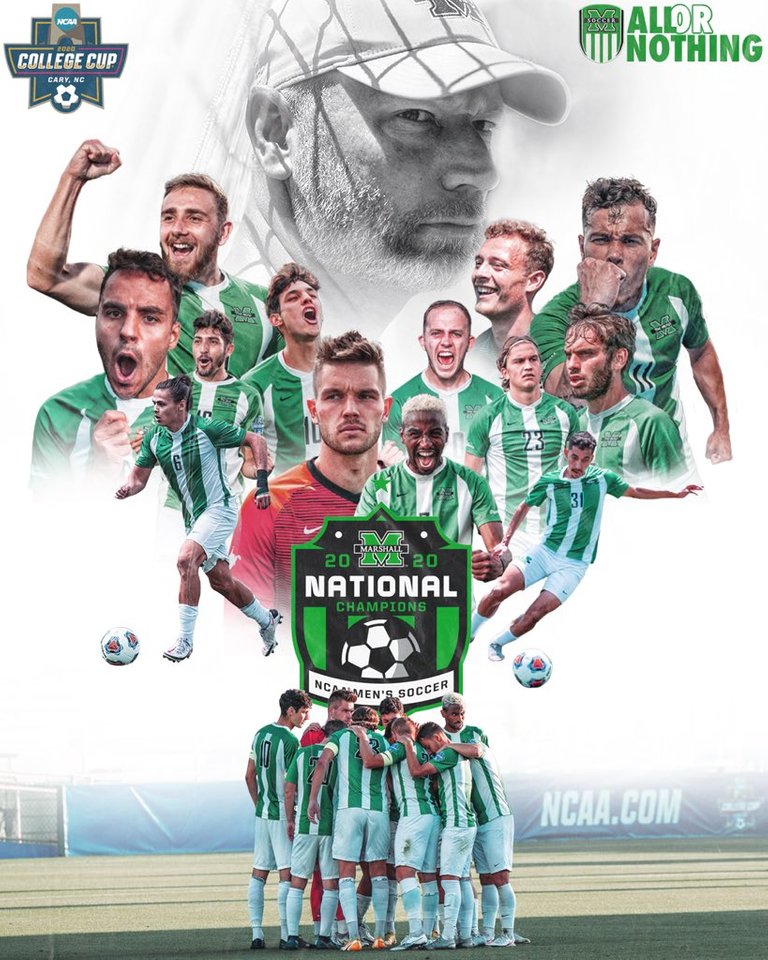 What makes all of this so crazy to me is that not too long ago I lived on campus at Marshall. During that time, never did I consider that Marshall would win a national championship in any sport. We just were never that great at anything. Basketball and football seemed to be the only thing that anyone cared about, it was a shocker to find out that Marshall was doing so well in the NCAA tournament. I was even more awe struck when they actually won it all. It is a pretty cool feeling for the school that I attended to actually have some success with sports for once.
I can honestly say that I have only ever been to one Marshall soccer game. It was a great memory though. I can remember being with my dad and some Jamaican guy in the crowd kept screaming "Ya mon" over and over. I'm very happy for all of the people who I know that are Marshall fans. It looks like a lot of locals are going to start being soccer fans all of a sudden. That is totally okay with me, soccer is one of my favorite sports, along with basketball.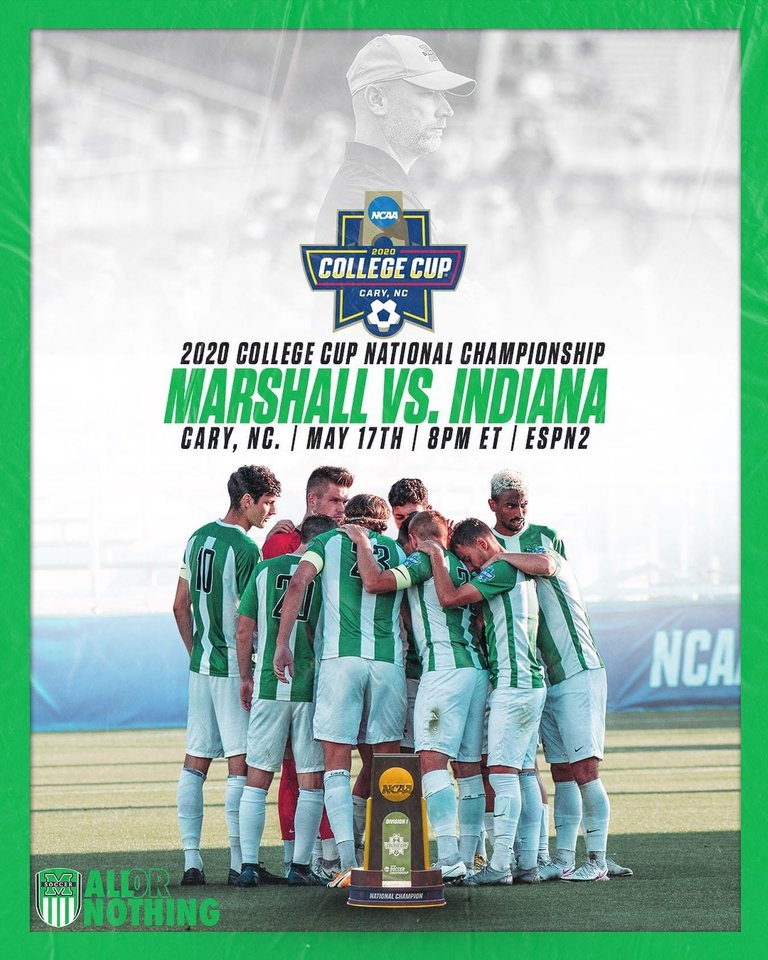 Congratulations to Marshall for bringing home the national championship.
I've attached a few photos of the team below.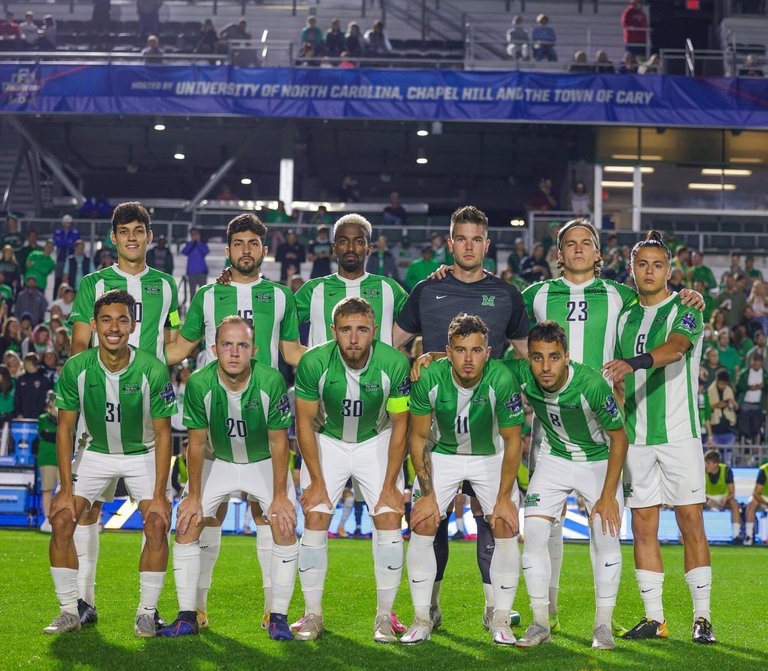 ---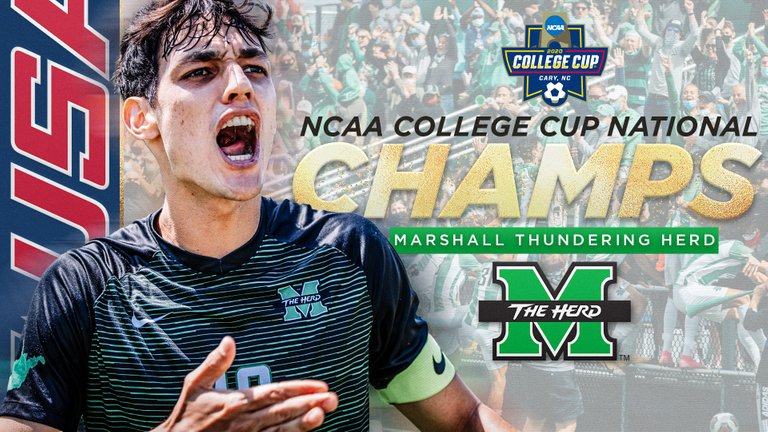 ---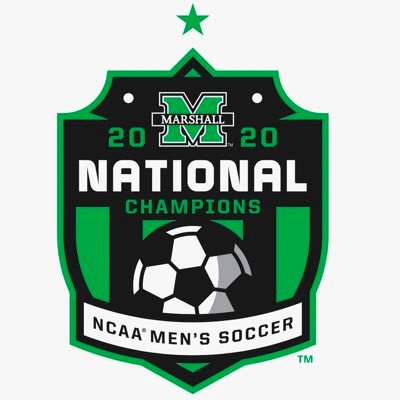 Thanks for checking out my blog 😎🤝
I know there are a lot of soccer fans here, so hopefully you will understand just how big of an achievement this is for such am underdog like Marshall. Put of 334 Division I teams in the NCAA, Marshall is #1.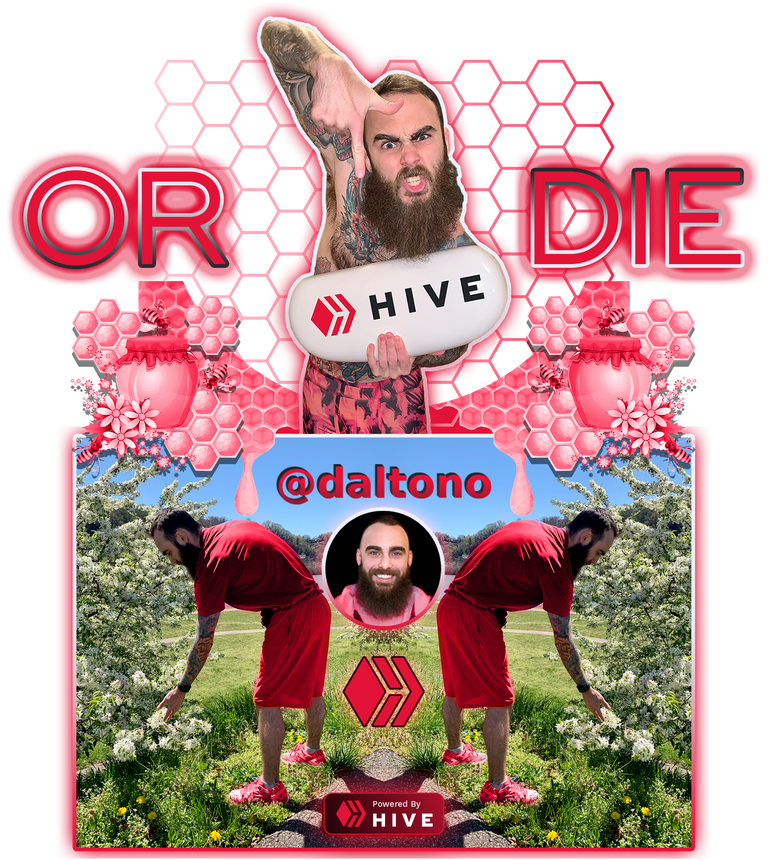 Hive Artwork by: @daltono
---
---