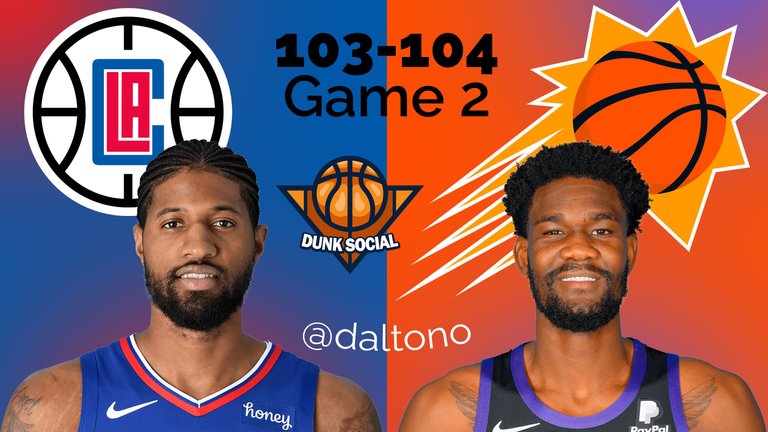 ---
What a game! The Suns were able to defeat the Clippers in game 2 thanks to a solid effort from DeAndre Ayton, Cameron Payne, and Devin Booker. Paul George just couldn't carry LAC by himself to finish the game on top.
The most exciting part of the game happened during the final seconds when Jae Crowder threw an alley-oop to Deandre Ayton off a baseline inbound with 0.7 seconds remaining. Devin Booker set a perfect screen which opened up Ayton for the slam. This came just after Paul George was unable to extend the lead when he missed two free throws.
In this video, I go over the stats and my thoughts on everything that went down. I even make a prediction on how I think the rest of the series will go. Enjoy!
You can watch the full highlights of the game here: