It was a competitive day in the ongoing men football Olympic game as they play to progress for the semi finals , what a journey it as been for all the teams.
Spain vs Ivory coast where the first to play in the quarter final which was hell of a match and lot of action, Manchester United Eric Bailey open the score line at exact 10 mins in the first half with a assist from Gradel and it took Spain 20 mins from the opening goal to get an equalizer by Olmo, the play continued and none of the two teams could find the winning goal until 90+1 when the man who did the assist of the first goal doubled their lead, we all thought that was the end and Spain as been defeated but as we know football to be so amazing an predictable Rafael Mir who came in as a subtitude in the 90 minutes gave his side the equalizer 2 minutes after Ivory Coast and didn't stop there, He later got himself a hat trick in the 30 minutes extra time of the game and Oyazarabel got himself a goal from the Penalty Spot, Ivory Coast couldn't contained the Spanish pressure.
The match ended 5-2 in favor of Spain as they qualify for the Semi finals.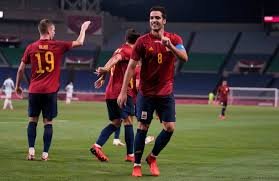 The second match of the day was between Japan and New Zealand which ended in a goalless draw for both 90 minutes of the match and the addition 30 minutes extra time which Japan got there victory in the penalty shoot with Japan scoring all five goal and New Zealand scoring just three. making Japan the second team to qualify for the semi finals.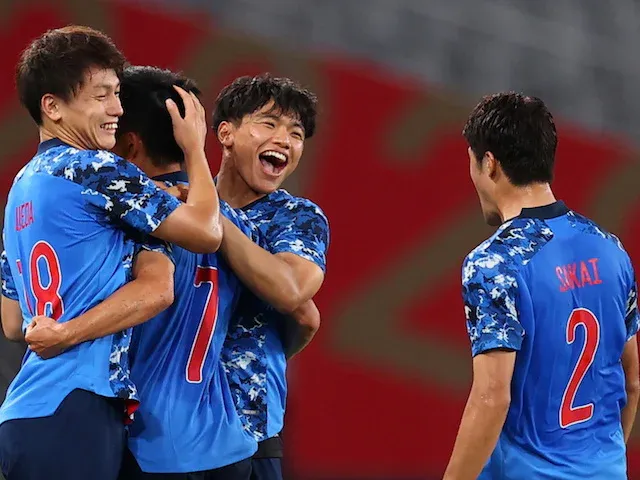 Brazil played Egypt in the third match of the day which ended in favor of Brazil with the only goal of the match scored by Richarlison making him the highest goal scorer of the tournament with 5 goals to his name, the Everton forward as been at his best in the tournament and i hope he will keep up with his current form and continue been outstanding in the yet to start 2021/2022 English premier league.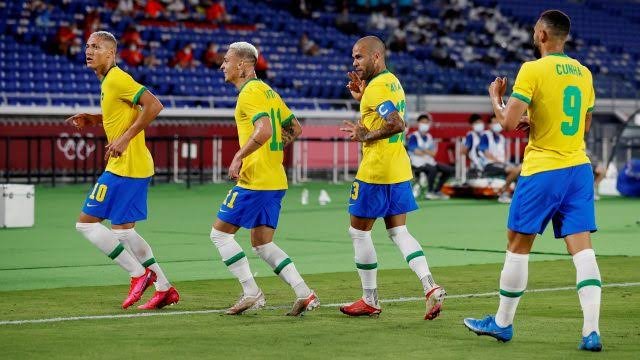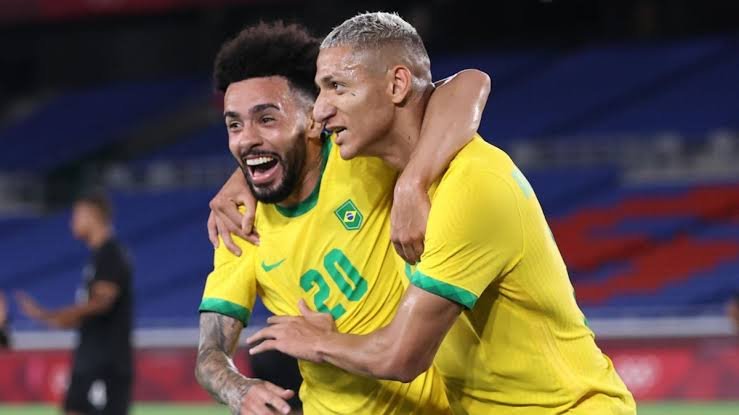 The fourth and last match is still ongoing which is between Mexico and Republic of Korea as Mexico lead with 4 goals margin, it no doubt as we can see Mexico been the favorite of this competition but we still can tell as there is still enough time for a lot of football drama in the match which the score line is 5-2 in favor of Mexico...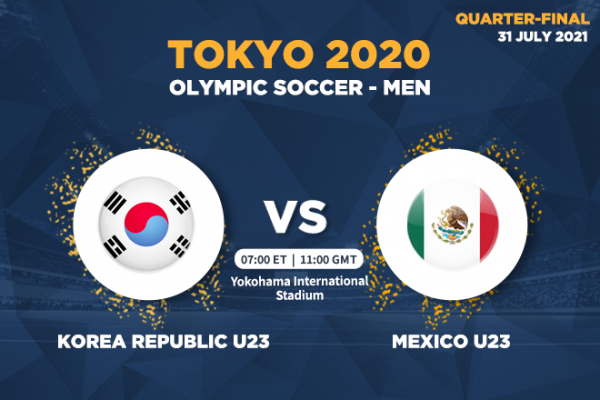 I hope you enjoyed my short review on the Men Football Olympic quarter final match, don't forget to drop your comment and stay tuned for more sport news.
Have a wonderful day