Review on Women football olympics semifinals
Good day everyone on here and happy new month to everyone also happy Sunday to all Hivers, if that's correct. I hope you guys enjoy my post on the Men olympics football quarter final game, as we see 4 teams progress to the semifinals which will be played on august 3 while the women olympics football semifinals will be played August 2.
Today I will be actually be talking about the Woman semifinal matches.

Image credit: google
For the Woman's Olympics semifinals, the first match of the day will feature United States vs Canada. Wow I would have love to see this as the final match in the women football competition but I still think it's a final happening in the semifinals.
The United States team lost their opener of the tournament to Sweden which brought lost of criticism but they were able to bounce back in the their second match against New Zealand as it was a flawless win for them, their last match in the group ended in goalless draw but secured the second place on the group which got them to the next round of the tournament they played a 2-2 draw against Netherlands but defeated them in the penalty shootout which ended 4-2 in favor of the United state.
Their opponent Canada is consider the be one of the teams in the tournament to have a great defensive line with conceding just 3 goals throughout and also won against Brazil in a penalty shootout in the quarterfinals. Canada doesn't have a great attacking team as they scored just 4 goals throughout the tournament compared to USA women scoring 6 and conceding 4. The question is this will Canada be able to contain United States attacking team or will United state destroy Canada defense? The match will be played 09:00am west Africa time at Kashmir's Soccer Stadium.

Image credit: google
The second match of the tournament will be played at Nissan Stadium which we will be seeing the Team who has been at their best play against Australia. Sweden and Australia already meet in the group stage where Sweden won 4-2, Sweden are considered the favorite to win this competition as they have not played a single draw or lose or even played a penalty shootout in this ongoing tournament.
They won all three matches scoring a total of 11 goals and conceding just 3. Making them the second team which much goal scored in the tournament. Australia won 2 matches lost 1 and 1 draw, they qualified with best loser and played a total of 120 minutes to qualify for the semifinals. Sweden happens to be a big threat to them but we can only predict base on their Head to Head and performance so far. Football is always a funny game as I won't be surprised to see any miracle happening in that match.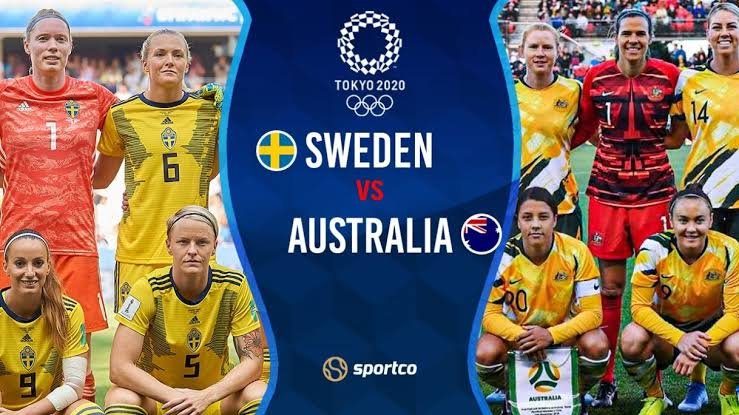 Image credit: google
The Team with the highest goal scored in the tournament is Netherlands with a total of 23 goals and conceded 10 goals.
A lot of pressure and predictions but we still have to wait until the 90 minutes is over before we know which teams among the remaining 4 progress to the Final.
Thank you all for you time and have a wonderful Sunday. Bye for now
---
---