Solskjaer has a massive decision on his hands this weekend.
Does he prioritize Champions League placement or go full strength against Chelsea in the FA Cup Semi-Final?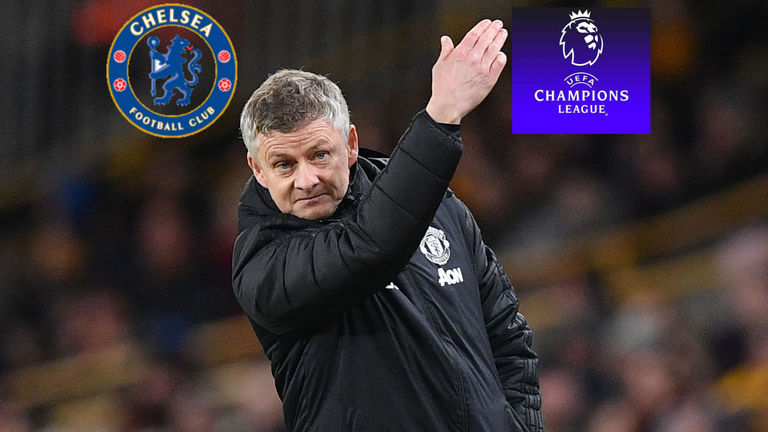 It is plain for me:
Champions League qualification has to be the main prize in our pursuit of attracting better players in the coming transfer window.
The draw against Southampton and win against Crystal Palace had one thing in common:
The players were incredibly tired and you could see concentration lacking from their misplaced passes - especially Bruno Fernandes.
This is the deal:
Manchester United cannot win their last two games in the Premier League without Bruno Fernandes in the starting 11. We simply can't.
The quality he brings and the leadership in the attacking third are just too important to lose to an injury due to fatigue.
What about the FA Cup Semi-Final?
Manchester United have beaten Chelsea three times this season and we should make it four this time around.
The difference is that we should try and do that with a second-string side.
Unfortunately, the second string is not good enough.
Lingard, Perreira, Dalot, and Juan Mata are some of the players I can name from the top of my head who are not good enough to win this match.
It has to be a mix.
To offer any form of resistance and to give us a chance of taking something from this game, this is the team I think should start.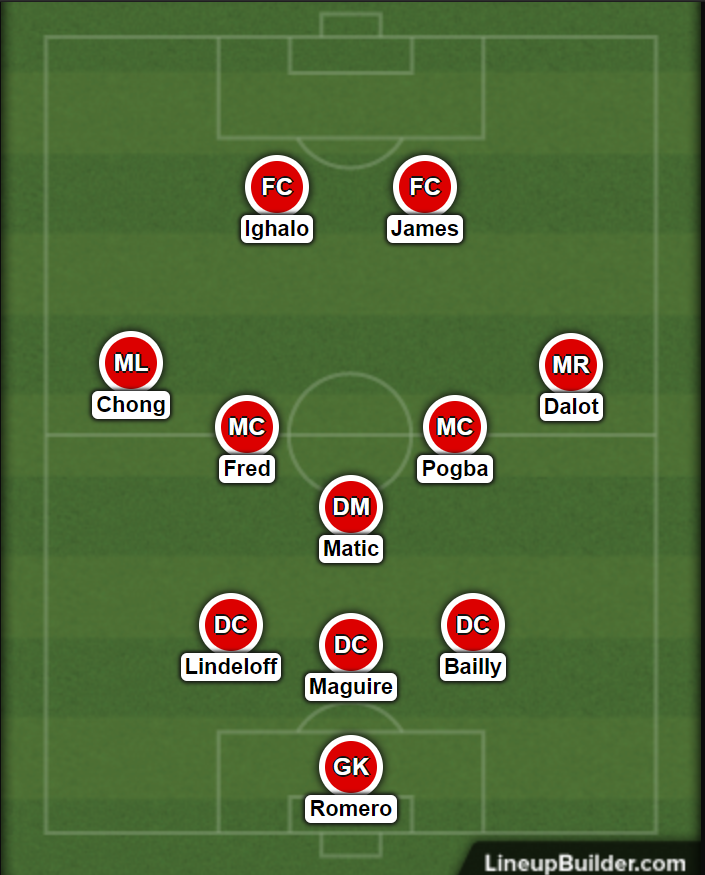 Pogba is probably the only player I would keep in the midfield to at least maintain some semblance of quality and creativity in the middle of the park.
James will be particularly useful on the counter while Ighalo holds the ball up the pitch to alleviate pressure.
Chong is my surprise entry into the starting 11.
He signed a new contract very recently and he was integrated into the first-team squad to provide support from the bench
He is not the strongest of players but what he does is provide speed and trickery which can be useful in counter-attacks.
Counterattacking:
That is what we have to do to win this game. We don't have anywhere near enough quality to compete with Chelsea playing entertaining football.
Either way, I don't care if we lose this game and I believe most fans think the same too.
The caveat to that is that we win our two remaining Premier League games to get into top 4 or else all this will have been for nothing.
I am hoping for the best.