Do you know what I discovered today...I am shocked to even say this...
There is a Fixture Difficulty Rater on the Fantasy Premier League website!
Yeah! If you are like me who has been cheating off YouTubers who have paid money for a third-party FDR then fret no more. There is a free one currently hidden in the Fixture section under FDR.

I honestly don't know how long that has been there but I am just stoked that I can finally plan ahead which is what I will be doing for this game week.
Game Week 9 Recap
---
In my game week 9 post, Fantasy Premier League: Game Week 9 Updates,
I suggested adding Bruno Fernandes into the line-up for Mohammed Salah who was ruled out because of Covid-19.
That was my only change for game week 9. I basically just chanced that Son and Kane would have a good performance against Manchester City who have been uncharacteristically poor lately.
Similarly, I was confident Arsenal would have a poor attacking display yet again hence the two Leeds defenders. That faith was paid back massively.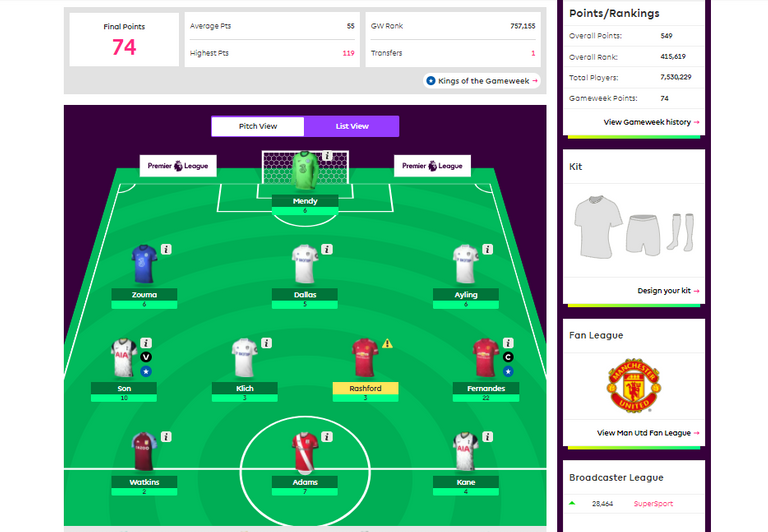 Game Week 10 Changes
---
With only one free change available to me and the wild card already utilized, I have had to really think about the changes I make to my squad.
I have a couple of concerns.
Kane and Son face Chelsea this week. Considering I have Zouma and Mendy(GK) in my defense, I am worried I will lose points from the attack or the defense regardless of how the game ends.
Leeds face an attack heavy Everton who I feel will undoubtedly score. My bench consists of Saiss and Alexander-Arnold who are both out, which means this is probably where I should make my change.

This is an incredibly tough spot to be in. I am already projecting a low point haul this week so I have to project my changes over the next 5 games.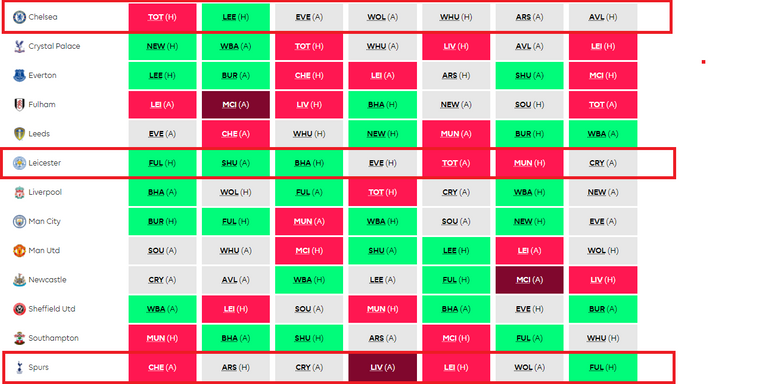 After a bit of analysis, I have narrowed down on improving the defense. Saiss is currently out of favor in the Wolves backline while Alexander-Arnold has not hit last season's highs in the games he has already played.
Alexander-Arnold is equally expensive thus taking him out for a cheaper quality defender seems like the best choice as I target bringing Salah or Mane into my line-up in the near future.
Based on the Fixture Difficulty Rater, Leicester seem to have the kindest fixtures. Fulham especially have been very poor so far and that could be a potential clean sheet. Despite Leicester suddenly looking shaky this could be a profitable punt.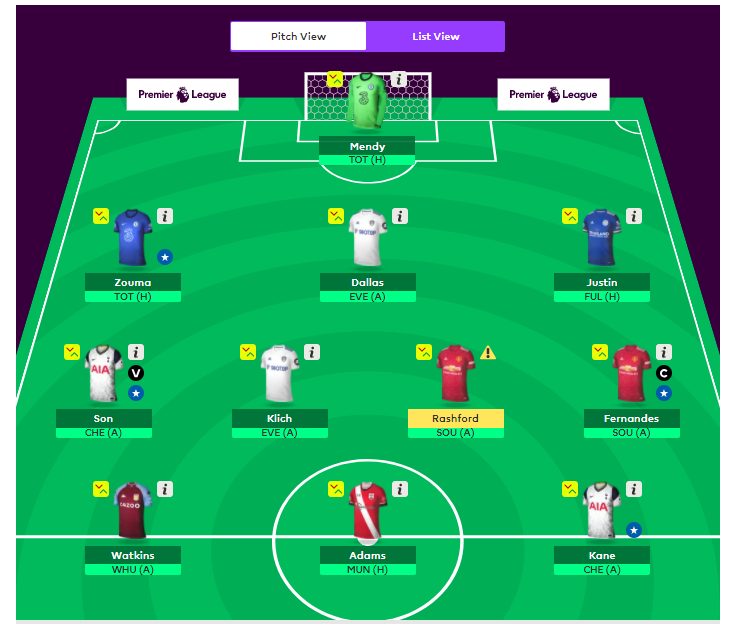 Conclusion
---
I preserved Dallas in the defense since he has been playing in the midfield lately. Against Arsenal he came close to scoring a bunch of times and if he should replicate that attacking display against Everton a goal or assist would be mean massive points for the defender.
Despite the difficult fixture list this December for Spurs, they are in a great vein of form and chances are, one or both will score or assist against Chelsea, Arsenal and Crystal palace. There will come a time to pull one of them out but it is worth sticking with the pair during this rough patch of fixtures.
Bruno Fernandes takes the armband again this game week. Southampton are tough opposition but he is the best candidate in my line-up to give a health return.
Prediction: < 55 Points.