Queue the violins...
Another Chelsea manager has been sacked after losing to Leicester City.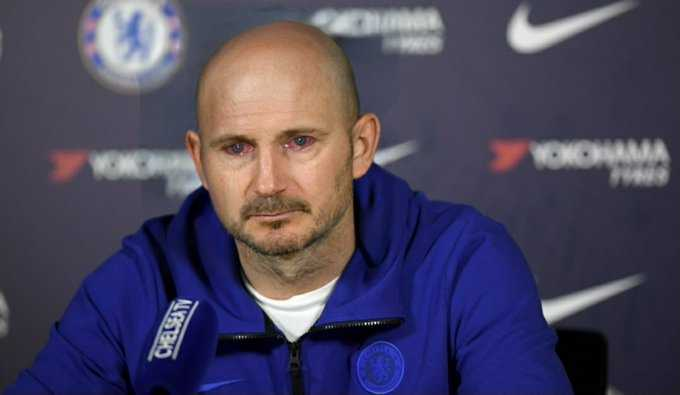 Source: Twitter
We all knew it was coming. Something about that gutless performance against the Foxes spoke volumes of an impending sacking. You could see the dejection in Lampard's semi-covered face as he prowled the touchline muttering to himself underneath his snood.
Lampard must have known. His imminent sacking had already been foretold by journalists who had sources in the Chelsea hierarchy, particularly The Athletic. His outburst ahead of the FA Cup game against Luton Town was quite telling.
"Well I think their confidence will be shot if they read some of the pieces you write at the minute because I read some of them and the confirmation bias that you always reflect on games with is like a social media pundit to try and get a reaction in a negative way." ~ Lampard to Athletic's Liam Twomey
You can only imagine how hard it would be going to work knowing that despite what you do, what you achieve, you were going to lose your job regardless.
That was the position Frank Lampard had found himself. Despite that, he cannot evade criticism. In this article, I identified three failings of Lampard's reign as Chelsea head coach.
1: Man management.
---
I remember vividly after the end of the 2019/2020 season, certain pundits stated that Frank Lampard's true test would come once he was able to bring in his signings after the transfer ban had ended.
In true fashion, Chelsea went out and acquired most of the top talents around Europe spending somewhere in the region of 220 million.
That was a massive statement of intent and backing of Lampard. Chelsea, without a doubt, had the best summer window in the Premier League.
Once Lampard got his new toys, he threw out those who had helped him achieve a top 4 finish in the previous season.
Tomori, in particular, stands out. He was with Frank Lampard at Derby on loan from Chelsea and Lampard brought him back with him once he got the big job. Tomori is currently on loan in Italy, discarded by the manager after being so instrumental in his success in the 2019/2020 season.
2: Team selection.
---
When fans and pundits were questioning the team selection every other week, you had to ask yourself, is the manager not seeing what we are seeing?
Lampard's obsession with Mason Mount had seen him sacrifice the balance of the team on numerous occasions. Mount is not a winger. He is a midfielder. Although he was the only reliable player for Lampard, shoe-horning him into the starting 11 and leaving out players like Ziyech probably fostered disharmony in the squad.
Timo Werner was always played on the wing instead of through the middle as all strikers should.
Kurt Zouma, who had formed a formidable partnership with Thiago Silva, somehow found himself in the cold with the poor Antonio Rudiger coming into favor, seemingly from out of nowhere.
3: Failure to improve players.
---
Can you name one single player Lampard has managed to make better?
It is difficult, isn't it?
The only one that I can think of is Mason Mount, Lampard's love child, who remained constantly effective. The rest of the players had checked out mentally and physically producing just the bare minimum in matches.
I look at the once impressive N'golo Kante who is currently a shadow of his previous self. Jorginho, Kovacic, Christensen, and Alonso have all been abysmal whenever they have featured.
However, of all these players who have declined under Frank Lampard, Havertz and Timo Werner are the two that stand out the most.
Conclusion
---
As Lampard's Chelsea career comes to an end, another begins.
Thomas Tuchel comes in to pick up the pieces and, in particular, to help revive the careers of both Werner and Havertz.
The Chelsea board thinks Tuchel's ability to speak German would go a long way in helping the two German signings settle into the team.
This could be a masterstroke by Chelsea but then again, this is the Premier League. There is no Neymar, no Mbappe, and no Angel Di Maria to bail you out. You are not playing a bunch of farmers each week.
Here in the Premier League you could beat Manchester City one week and get frustrated by Burnley the next.
There are no mugs in the PL.
Farewell to Frank Lampard and good luck to Thomas Tuchel. He will need it.