Something caught my attention on Twitter today.
Louis Saha on Aubameyang: "Arsenal fans may not like this, but I'd like him to join United, I'd be very happy with that. I'm sure Arsenal fans would not take that well, but that's my advice to Auba."
The problems over at Arsenal seem to compound each day with no end in sight. Not only have Arsenal signed both Pablo Mari and Cedric Soares to a 4-year contract, players who have less than four games under their belt for the club, they have also re-signed the calamitous David Luiz to a one year contract.
Aubameyang on the other hand is coming down to the final year of his contract at Arsenal and he doesn't seem interested in committing his future to the club, nor should he.
Apart from Auba, the only other competent player at the club seems to be the goalkeeper, Bernd Leno, who, thankfully for Arsenal fans, will be out for 4-6 weeks. He will, unfortunately, miss out on the rest of the season.
Arsenal's eight remaining games are disgusting.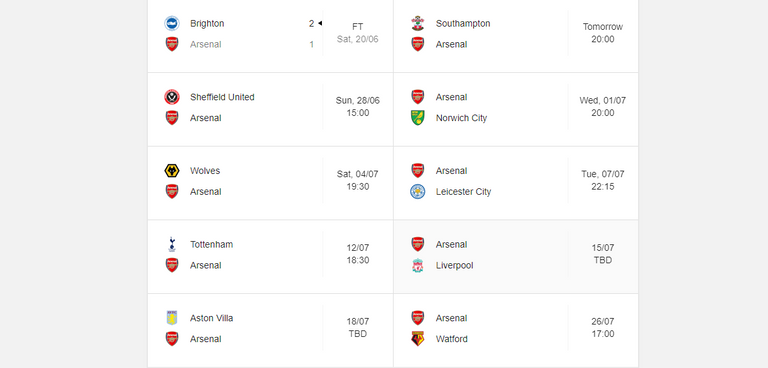 Southampton, Wolves, Sheffield (FA Cup), Leicester, Tottenham, and Liverpool all seem to be very tricky fixtures with the way Arsenal have been playing.
They look uninspired. Aubameyang looks frustrated. Lacazette is drifting through games and seems to have put on a bunch of weight.
Martinelli, whom Arsenal fans look up to as the future, has picked up a season-ending injury to his knee and will be out for 'months' according to Mikel Arteta.
All these problems combined, it is difficult to see Arsenal get into European football next season. They might make it into Europa League but with clubs such as Wolves and Sheffield firing, it will be a tough ask.
Arsenal is already struggling financially.
This might be their third season in the Europa League. They might miss out on Europa league and the money as well if they continue with their poor performances.
It will be almost impossible to convince Aubameyang to stay when they cannot even compete in the transfer market to stem the steady decline of the club.
Arsenal is more likely to sell players rather than buy which can be deduced from the permanent signings of Cedric, Pablo Mari, and David Luiz. The COVID-19 pandemic has not done them any favors as well.
If Ole Gunnar Solskjaer is shrewd enough, Aubameyang would be an incredible signing to partner or rotate with Martial in the striker position. Having a forward line of Rashford, Daniel James, Martial, Aubameyang, Ighalo, Sancho(possibility), and Greenwood with Bruno and Pogba in the midfield will be incredible and exciting.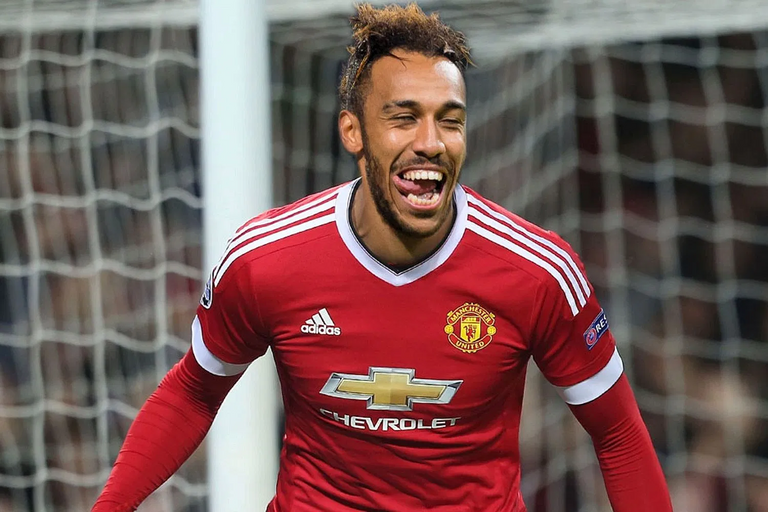 I can already see it. Auba on the shoulder of Pablo Mari. Pogba slices the ball through Geundozi's legs and leaves him on the turf. Pogba delivers a perfectly weighted floating pass from deep in the midfield to Aubameyang. Pablo Mari is too slow. He can't keep up. Auba calmly takes it down and slots it past an oncoming Leno. Hat-trick Arsenal 1 - United 6.
Aubameyang back to destroy Arsenal. The Robin Van Persie vibes are very strong.