The announcement of the European Super League came out so suddenly despite everybody being aware of discussions happening in the boardrooms of supporting clubs.
When the news broke, the response to it was understandably that of disdain and anger in the way the billionaire owners went about it. Snakes, the lot of them.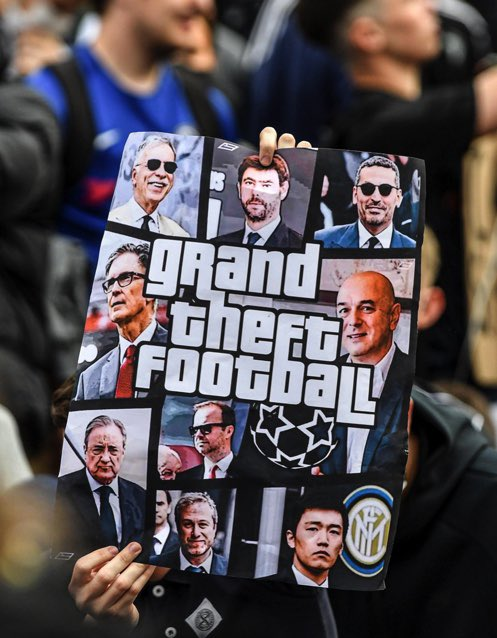 Source:
Twitter
Even for fans like me who cannot attend games physically, it is shocking that these individuals did not expect this reception from homebased fans.
All football clubs are local.
The genesis of most clubs are incredibly humble, built up from the ground up by working class people over decades to the point where they have become a global phenomenon.
The reach of these clubs is so massive that you can go down to the most remote village on any continent and there you will still find Manchester United fans, Arsenal fans - I am not so sure about Manchester City and Tottenham though.
The guile, the bloody cheek of these venture capitalists to try and auction the history, the blood, and the memories of millions of fans around the world so that they can make more money is frankly unbelievable.
They took advantage of the fact that there were no fans in the stadium because of the pandemic to stage a football coup.
UEFA and Premier League have also failed.
---
The incredible thing about this whole debacle is that these billionaires are not completely unjustified in their attempt to create a break-away league.
UEFA and PL have failed massively in the way they manage their competitions.
I remember, in particular, Manchester City breaking the Financial Fair Play rules last season but as everybody expected, they got away with a slap on the wrist.
To make matters worse, there have been reports in the media indicating that there will be a softening of FFP rules which would essentially enable clubs like City and PSG to go out and splash massive amounts of money in the transfer market further monopolizing their specific leagues.
This is that massive kick in the arse that these organizations need to finally get off their fancy seats and ivory towers and start effecting real change.
Look how quickly they responded when their money bags were threatened. However, when it came to the issue of VAR and racism, they were fine with token attempts to address those issues.
They need to wake up!
Signatory clubs are pulling out.
---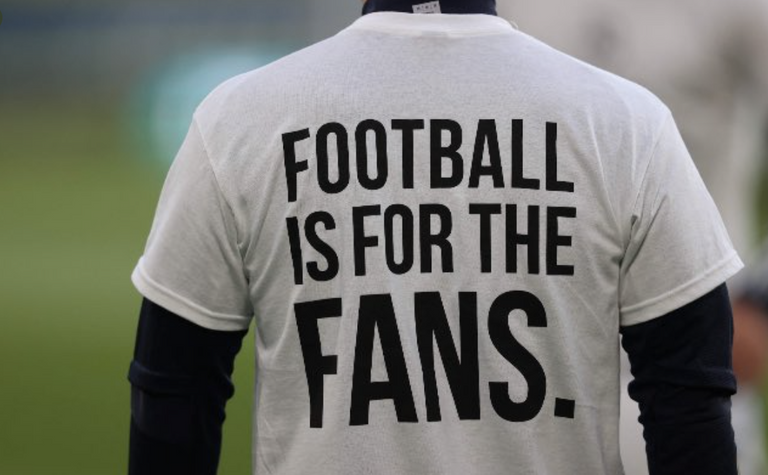 As of 1 hour ago, Chelsea, Man City and Atlético Madrid have all started the process of pulling out of the proposed European Super League with more of the signatories indicating that they will be pulling out.
Real Madrid's president, Florentino Pérez, was visibly and audibly the staunchest advocate for the break-away league, going as far as suggesting that football matches should be shorter that the traditional 90 minutes.
His effervescent support for the ESL indicates that he was probably one if not the main proposer of this new league. It will be very interesting to watch his reaction to clubs pulling out. Real Madrid's finances must be in the dumps for him to be that pro-active.
It will be very difficult for most fans to forget this level of betrayal by the custodians of their clubs and I wouldn't be surprised to see further protests against the club leadership in the coming weeks.
I am very interested in whether fans of Manchester United will take to the streets to protest Ed Woodward and their Glazer owners who have already taken advantage of the fan's loyalty to the club for years now. This situation could finally be the straw that broke the camel's back.
Anyway, rest in peace European Super League. You will not be missed.