Due to unfortunate circumstances, I never got to post this article at an appropriate time.
However, this is one of those occasions I couldn't let pass by.
Why?
United and their manager were written off months ago!
Ole was called a PE teacher, he was told he was out of his depth, no managerial experience, and Pochettino was flirting with the clubs decision makers behind his back: like a vulture circling in the sky waiting to feast on a dying animal.
Personally, I have always backed him, so much so that I made a bet with @blanchy, who unfortunately has not been as active on-chain for a while, that Solskjaer would not be sacked this season.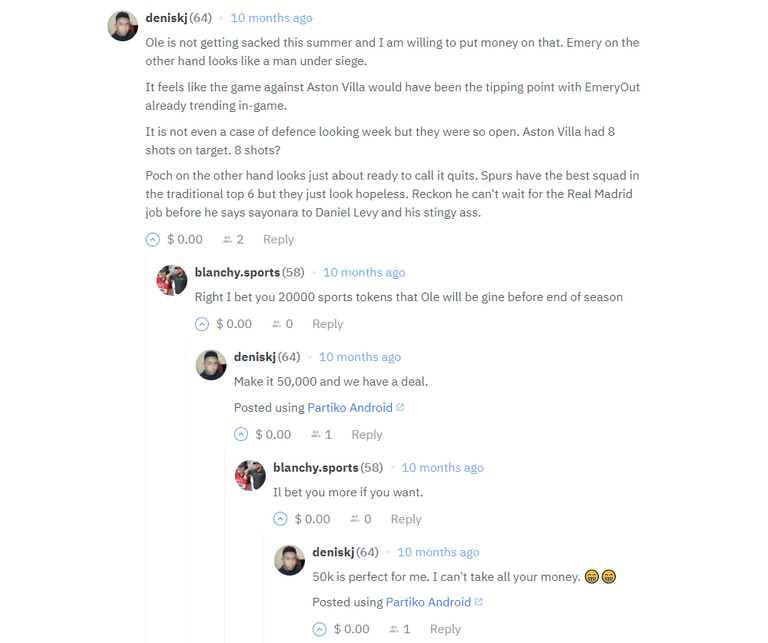 I should have wagered him a larger amount.
What is interesting to see is that I called the sacking of both Pochettino and Emery over 10 months ago.
The sacking of Poch may have been partially deserved, but I still maintain the signing of Mourinho was the wrong decision and Spurs fans will come to accept that reality.
On to relevant matters, Ole's first full season began with an emphatic 4-0 over Chelsea which had fans excited for a title challenge.
However, injuries to both Pogba and Martial reduced the squad quality by a whole lot.
In our 6th league game of the season, we had Daniel James, Mata, Perreira, Matic, and McTominay in attack and in the midfield.
Zero pace, zero creativity.
Did I mention we had Ashley Young at left back?
So, United struggled over the next game weeks until the unexpected emergence of Fred and McTominay as a midfield pair.
Despite how good they both were in the big games against Chelsea and Manchester City, they struggled against the smaller teams who often sat back and countered.
United were lacking in creativity.
Come January: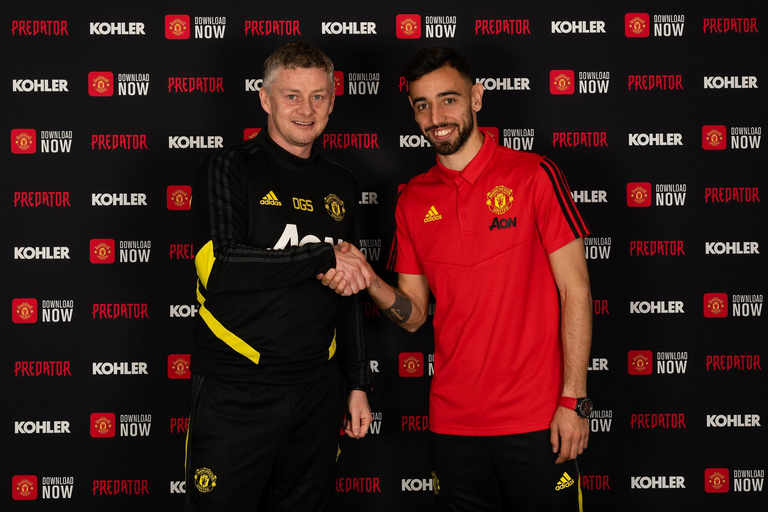 The arrival of Bruno Fernandez drove United up a few levels and we started to win the 'matches we should win'.
He was an instant darling to United fans who noted his class.
He was quick! He was sharp! He was creative! He was arrogant! Most of all, he fit in instantly!
Come March: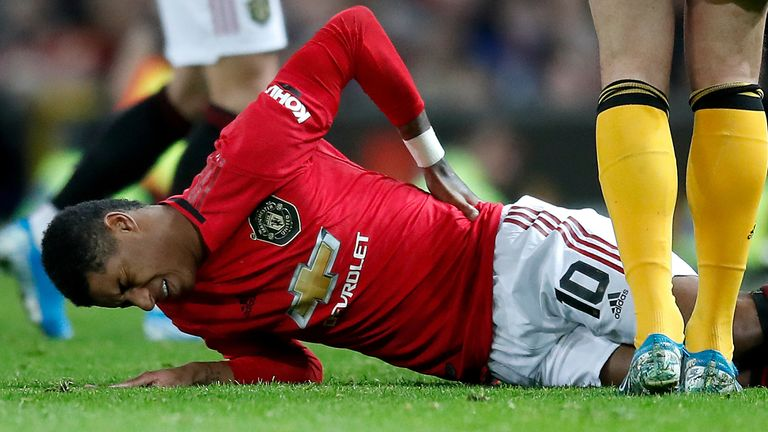 Covid-19 forced a total suspension of all sporting activities.
It was unfortunate for Manchester United because they had finally started to build momentum in all competitions they were involved in.
But in a way, it was a blessing in disguise because Marcus Rashford and Paul Pogba, who were out with long-term injuries, managed to recover and be fit enough to play again.
Come June: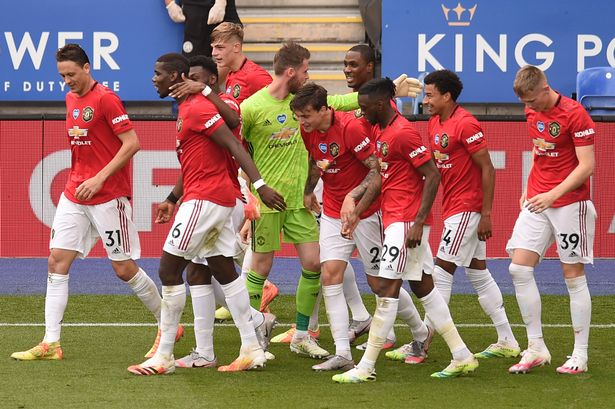 Football returns.
Manchester United visit Spurs in what was a tight game. Pogba made his first appearance as a substitute and earned United a penalty which Bruno Fernandez dispatched with his signature hop-skip run-up.
The games that followed saw the midfield transform into a creative force gifting chance after chance to the forwards despite teams sitting back.
Slowly, United clawed back the 14+ point deficit as Chelsea and Leicester faltered regularly.
United were not infallible as well.
Draws against Southampton and West Ham ensured that the Champions League places would be decided on the last day.
United, however, were tiring.
The players had only had three days of rest while Leicester had five.
Despite that, United set up not to lose. They were slow in possession, often careless as tired heads and legs started to manifest.
United rode their luck until Choudhury had the ball nicked off him by young Greenwood.
The ball fell to Fernandez who was having a poor game.
He quickly put the ball through for Martial who was crudely taken down by both Morgan and Evans earning his team a penalty.
Bruno stepped up again and put the ball in the back of the net.
1-0!
A mistake by Kasper Shmeichel would later on gift Lingard his first goal of the season solidifying United's position in 3rd with a 2-0 lead.
---
I cannot emphasize enough just how important that victory was for the club and the manager.
Being in the Champions League gives us more funds, helps us attract new and better talent and best of all, it gives Ole the breathing room he needs to imprint his vision on the team and club as a whole.
I badly wanted him to succeed but as usual, the results matter the most: at least for the decision makers at the club.
Now Ole has the results and it is just a matter of the club backing the manager with funds and the players he needs.
The season is not over though.
The players will be well rested for the Europa League especially now that we can rest the team for the LASK challenge.
We are up 5-0 and it will be an absolute shock if we went out at this stage.
I would love to finish the season with the Europa League trophy in our possession.
That would be the perfect way to crown Solskjaer's first year in charge of the club he loves.