Sweltering temperatures in Köln, an aggressive opposition, and tired legs are some of the things going against Manchester United this Sunday evening.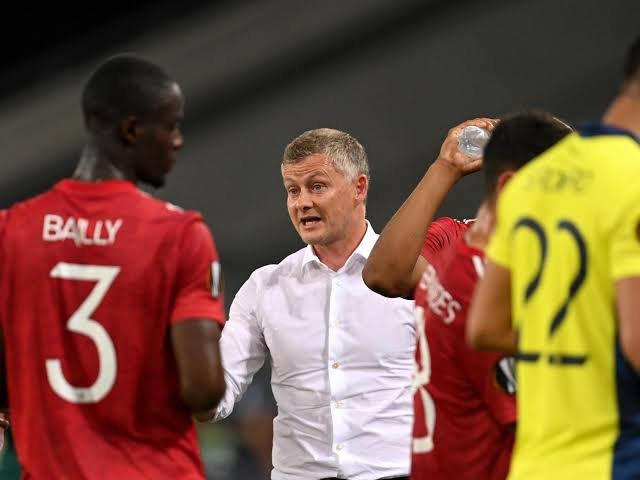 Against Copenhagen, United needed extra-time to confirm qualification to the Europa League Semis and at the final whistle most of them collapsed on the grass with cramp.
Not a good look if you are a fan of the club.
Man United had a lot to do to win Champions League qualification via league placement and I fear that has sapped the energy out of the players legs - especially those we heavy rely on.
After the main starting 11, there is hardly much to bring on which basically means there is no rest for the likes of Bruno who has played consecutive matches in all competitions since he arrived in January.
Bruno has suffered for it.
His previously sharp passing and quick turns on the ball have almost gone out of his game yet he remains the most creative player in his position.
Against Sevilla, he will have a lot to do.
Sevilla demolished Roma in the quarter finals and looked incredibly good doing it.
Not only were they smooth in possession, but the players looked sharp like they had just come off a two-months holiday.
Zero tiredness in their muscles.
However, it is the fact that they are a Spanish team and the fact that the heat will not bother them as much as their Manchester opponents who are used to cold and rain every other week.
They have alao beaten us twice: one in a friendly and the other in the Champions League with Pogba and Rashford nestled on the bench under Mourinho.
That is probably when fans lost their faith in Jose as a manager.
While the conditions may be against us, that cannot be the excuse not to put a shift in.
Tactically, nullifying Sevilla's wingers is the best way to go. Most of their play comes from the wings: balls played out to pull the defenders and create space for the attackers.
Ole has undoubtedly seen this and the question is, would playing a 3-5-2 help to nullify this threat.
I personally believe it will but Williams, the young LB, has often struggled in that system.
Either way I would still play him and hope for the best really.
The odds may have us as favorites but we are not.
I would love us to get to the finals but something tells me this is as far as we get.
At least that would give the players plenty of time to recover in time for the new season in a couple of days time.
I am hoping for the best though.
Posted using Dapplr