Since Paul Pogba arrived at Manchester United, he has been the go-to guy for pundits and fans if you wanted to allocate any blame.
While he has had a couple of games where he hasn't justified his selection, overall he has been the most influential player on the pitch - one of a handful of genuinely world-class players in the team.
However, the conversation has always been around releasing Pogba from defensive responsibilities so he can fully take advantage of his offensive qualities.
We had a proper view of those qualities when Solskjaer took over after the sacking of the previous manager, Jose Mourinho.
Pogba was deployed in a more free role in Solskjaer's first game in charge and he proved to be incredibly productive.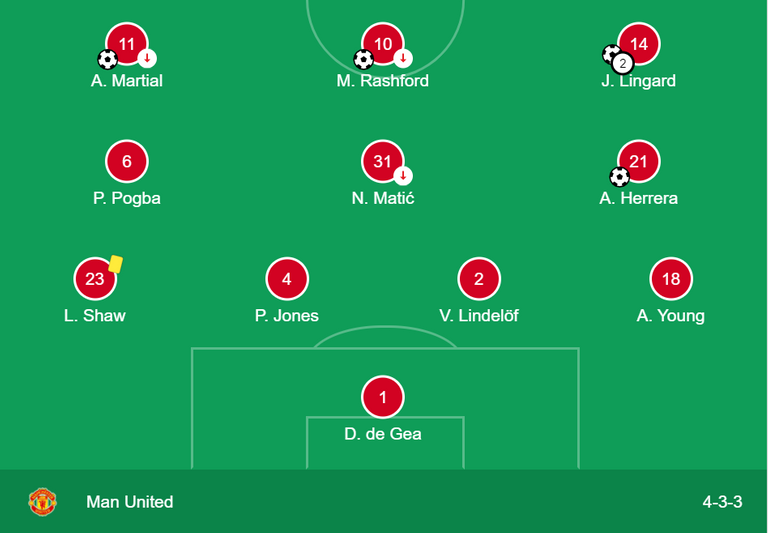 Source
A midfield partnership of Matic and Herrera ensured that when Pogba decided to gallop into the attacking third to support the three forwards, they could easily cover against a counter-attack.
Last season, Solskjaer preferred to play Pogba in a holding two with Perreira in the 10. Pogba ended up getting injured a few games in, an injury that after rehabilitation then required surgery to fully correct the problem.
The three months COVID-19 lockdown would then allow Pogba sufficient time to fully recover from the injury and allow him to come back into the team but this time with the effervescent Bruno Fernandes taking the creative pressure of him.
As United limped over the finish line to a third-place finish, the cracks in the midfield were starting to show.
Matic as the midfield anchor was not sustainable over an entire season and the weaknesses of Pogba's defensive attributes compiled to expose an equally slow and shaky defense.
Pogba Flirts with Real Madrid.
---
Fast forward to this season.
Manchester United have only picked up 3 points from a possible 9, the club has had a less than satisfactory transfer window, and during the Internationals Pogba shares his dream of playing for Real Madrid.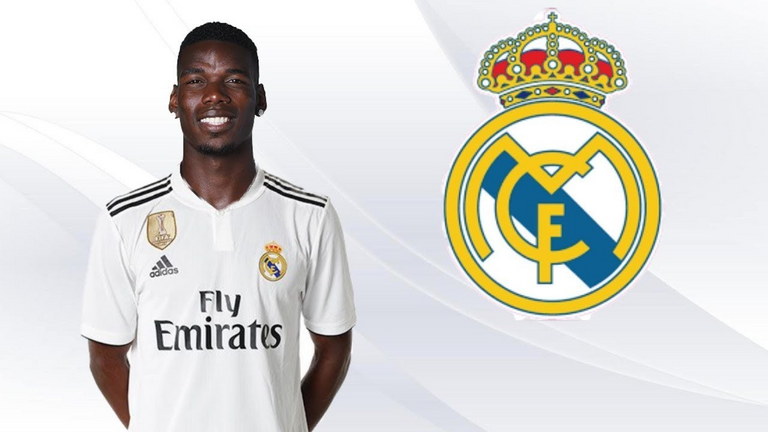 Source
"We have all heard these things that have been said. What to respond? Yes, all footballers would like to play for Real Madrid. Maybe it is a dream. It is a dream for me. Why not one day?"
Incidentally, this is not the first time Pogba has done this.
At the height of his disagreement with Jose Mourinho, Pogba and primarily his agent Mino Riola spent the better of last season in a back and forth with Manchester United and at one point with Solskjaer.
However, as soon as results started to take a positive turn Pogba got more settled and happier.
It is no surprise that now after a poor summer window and poor results so far that Paul Pogba is twerking for the Spanish giants.
Interestingly, I don't blame him. I actually understand.
The Win-Win Solution
---
The biggest problem United have at the moment with Paul Pogba is that he is a luxury player.
He is the garnish you add to an already delicious meal for that extra pop. He is not the player you are looking at to drag you through a tough fixture like a Christiano or Messi and I dare say De Bruyne.
He is the flare player who after the team has already scored 3 puts the icing on the cake with a 4th with a 30-yard scorcher and that is the only thing you remember for the rest of the week.
He has charisma, all the players love him for his charm and the Glazers love that. He will sell shirts. The brands will love him despite his shocking performances.
I remember vividly the Pogba emoji that was debuted in a home game against Liverpool on the pitch-side advertisement boards. Pogba was particularly shit on the occasion giving away a penalty after handling the ball in the box and strangling Jordan Henderson in the box.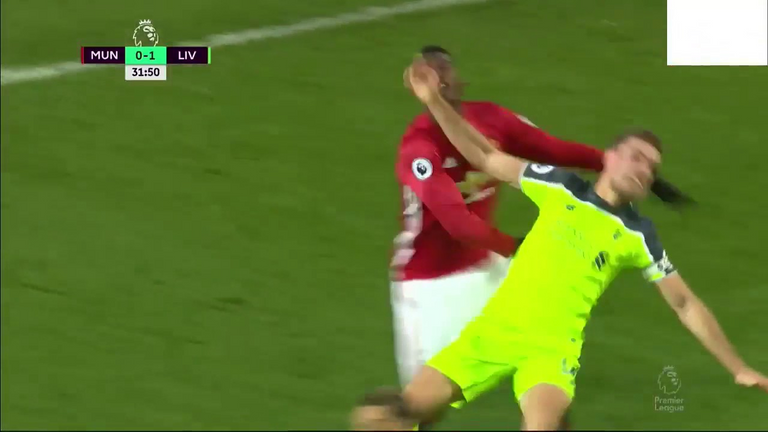 Source
How the club thought that it was a good idea to take advantage of the massive numbers who tuned in to watch this historic rivalry and use it as a marketing opportunity, I will never know.
For me, the product (Paul Pogba) has lost its shine now.
This is the perfect moment to sell the player to Madrid, or mainly Barcelona who I am sure would be stupid enough to pay a massive fee for the player.
Pogba is as useless in a holding two and there is no way I or Solskjaer should put him in ahead of Bruno Fernandes in the 10. The commitment levels are worlds apart.
Manchester United should cash the player in and use those funds to buy Jadon Sancho, invest a little more in a competent CDM to replace Matic, and bring in Upamecano whose release clause will be maturing next summer.
If there are funds available, maybe invest in a backup for Bruno Fernandes or promote a deserving youngster to ensure our best player gets the rest he needs throughout the season.
Instead, what is going to happen is, we will extend Pogba's contract and offer him a massive wage increment to keep him at the club which would then make it impossible to sell him later.
If there is anything we have learned so far and confirmed this season is that the Glazers are just content being in the top four. If they can do that while keeping their most commercially viable player they will gladly maintain that level of mediocrity.