I have had this question running through my mind ever since we lost to İstanbul Başakşehir in the Champions League midweek clash.
Frankly, it has been longer than that. Back to last season pre-lockdown when the team lost to all manner of basic opposition.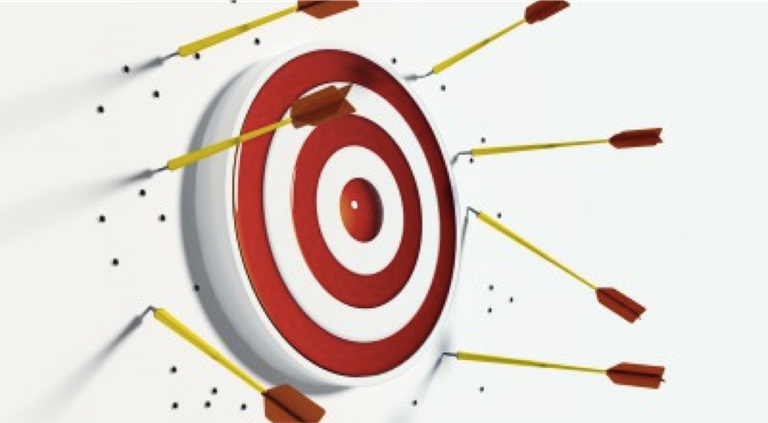 Source: a-short-saying.blogspot
The biggest struggle in this team has always been the lack of a proper defense. Maguire is incredibly slow on the turn and when defending 1v1. Lindeloff is horrible in the air and I always get a mini-heart attack whenever the opposing striker challenges a floating ball when he is the last defender.
Luke Shaw has ZERO defensive discipline and ZERO offensive qualities ever since he had that awful accident where he broke his leg.
Wan Bissaka seems like he is never in tune with the rest of the defense. He is always doing his own thing on the side which, fortunately, he is very good at. When it goes wrong, it goes wrong.
His offensive qualities are also near zero but Luke Shaw is worse off.
With that backline, it obvious why Manchester United is struggling to keep clean sheets.
However, you would think that is most of it, but you would be wrong.
The holding midfield area is the head of the cancer afflicting the defensive performances of this team.
In particular, the Pogba/Matic axis that Ole was playing post-lockdown flattered to deceive considering that we had the 3rd best defense last season. That, however, was down to the struggles of post-lockdown football where teams were struggling to adapt to a new environment without fans.
We had fortunately just concluded the signing of the highly-rated Bruno Fernandes which gave the team that fresh jot of energy we needed to kill teams off. Incidentally, our biggest form of defense was our attack.
Teams sat off because they knew if they were adventurous then we would put 3-4 even 5 past them.
This season has been the exact opposite.
An aging Matic and an unfit Paul Pogba who had just recovered from Covid struggled to provide any form of cover to the defense. It was immediately obvious in the first game against Crystal Palace.
Fast forward to İstanbul Başakşehir, the same problems were realized. Pogba was playing in an advanced role but Donny Van De Beek featured in that pivot role where he offered no defensive cover. He was often caught jogging back instead of breaking his legs to catch up to the marauding İstanbul Başakşehir forwards.
He was too casual for my liking. That is a failure of tactics I place squarely on Solskjaer's head.
It was poor having Van De Beek play a holding midfield role alongside a slow Matic. The second goal in particular was down to having no cover for the defense once Mata was dispossessed.
Therefore, all these things boil down to three specific problem areas.
1: Maguire is not a long term Center-Back option.
In the short-term, Maguire serves the purpose we have long been missing in the club. A strong header of the ball, a quality passer of the ball from the back, and a more reliable defender.
All options before the arrival of Maguire were incredibly poor in all of the above, except for Smalling whose failure was his lack of passing ability - something that the modern game requires.
But for all these positive attributes, Maguire cannot be relied on to defend 1v1 due to his lack of pace. Because of that, there is no way he can be the long term defensive option because he will always be exposed against fast forwards. He will always require midfield cover, which brings me to the second point.
2: A quality Matic replacement.
The conversation about a quality holding midfielder has probably lasted as long or longer than that of a right-winger.
Matic has been an incredible player but his age has caught up to him. He can no longer play in that role without a partner which means that Man United is always a creative player short compensating for Matic's frailties as well as those of the defense.
Fred and McTominay have come in to provide the much-needed legs, but again you always have to have two holding midfielders because none of them can be relied on to be the lone holding midfielder which would expose the slow defense.
The lack of a quality holding midfielder is by far the biggest thing holding back Manchester United from being an unstoppable creative force.
3: Pogba has to leave to solve all the above.
For years now, Manchester United has tried to unlock Paul Pogba but all the managers have failed. He has played in the 10, as one of two deep-lying midfielders and in the 6 in a midfield diamond.
Despite all of these considerations he has failed to provide consistent performances and it doesn't help that he always looks nonchalant and he is always talking about wanting to play for Real Madrid.
Frankly, his mind has never really settled at the club. His ambitions have always front-run his ability which will eventually be his biggest undoing.
Currently, he represents a product worth a lot of money, at least 70 Million worth, which would go a long way in securing a holding midfielder as well as a right-winger in the next summer window.
Saul Niguez would be the perfect midfielder for the club and Sancho if the club is still interested in his services.
Van De Beek, in my opinion, is the Paul Pogba replacement.
With Pogba gone, that eliminates the last divisive character in the dressing room. Hopefully, that helps characters like Bruno Fernandes develop and take over the dressing room.
We need more of those hardworking and selfless characters at the club and less of the Paul Pogbas in my opinion.