I just watched one of the most incredible Burnley performance and I cannot believe what I just witnessed.
Shithouse F.C.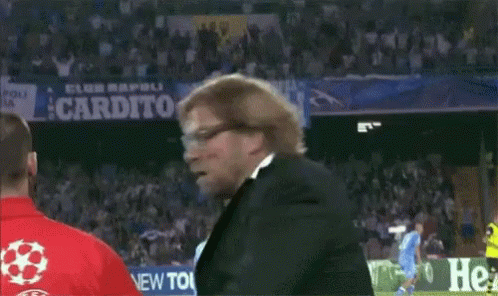 Playing against Burnley is the worst experience in world football. I don't care what anybody says. You could go to a prime Barcelona or Bayern Munich and have close to zero chance to leave the game with anything but when you play Burnley you know you can get something from the game but it is like climbing a mountain with a backpack full of rocks - with one bad lung.
Manchester City somehow always seems to beat Burnley effortlessly so it really shouldn't be that difficult to turn them over. Right?
Wrong!
Why is it that Ben Mee and Tarkowski always turn into prime Maldini every time they play against big teams? (City is not a big team!)
Manchester United have struggled to beat them especially. Therefore, when Pogba took Marcus Rashford's lofted cross on the volley and the ball somehow found the back of the net, there was cause for celebration. We never beat Burnley.
United fans may have got clowned on Twitter for celebrating that win but I doubt Liverpool fans will be mouthing off at least for the rest of the week.
As a Man United fan, I could have taken a draw in this game. The further away Liverpool is from a title challenge the better in my opinion.
It is not over yet, though
---
However, despite Liverpool's poor form at the moment, you can never discount them. This team can turn it around just like that - in a snap. They have the pedigree to go on a winning run that could see them back in the title challenge.
Liverpool and Manchester City are the teams to beat in my honest opinion. There is no doubt about that.
Right now I am just pleased that Man United is in the conversation. There are some bits of quality here and there that flatter to deceive but United hasn't got that experience to keep a title challenge going. I am willing them on badly to keep going but I think most fans will tell you we are not the favorites to win the league.
Conclusion
---
As Solskjaer likes to say, this season is an unpredictable one. One minute you are leading the pack, and in the next you find yourself fighting for a place in the top 4.
Games are so jam-packed each week that it takes a while to process losses. You could lose today and drop by one position and by the end of the week, you could find yourself 3 positions lower.
The psychological effect of that on the players is quantifiable and you can see it in the way several effervescent players like Mane and Salah are struggling at the moment for form.
Whatever the case, the team that wins this season will deserve it. I can only hope that team will be Manchester United.