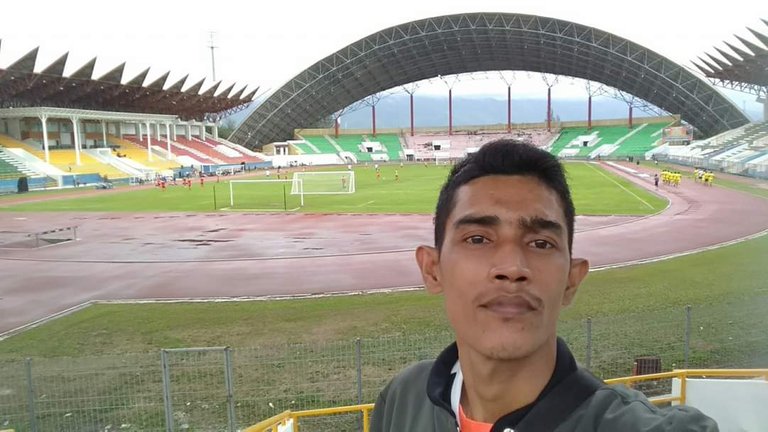 The Football World Without Spectators During the Corona Pandemic at the Stadium.
The Corona Virus pandemic (COVID-19) still haunts the entire world, even in some countries with the deadly virus continues to increase.
Various impacts caused during the pandemic, even the impact of the Corona virus also haunted the world of sports throughout the world. One of the most felt is the world of soccer which is famous for the highest number of spectators in the stadium.
Some countries have rolled back football competitions, especially China which is still delaying their soccer competition. In Europe itself, which is famous for world class leagues, football has been held which has been delayed, but it must follow the rules of the health protocol Covid-19 in each country.
In Europe itself, there have even been a number of Football Leagues like La Liga, Italian Serie A, English Premier League, German Bundesliga and Turkey Super League and Primiera Portugal League. For the Asian Continent, the Japan League, the South Korean League, the Vietnam League and the Iran League have taken place while the Americas has also rolled the Brazilian League, the United States League.
But the return of rolling the league in various worlds seemed as if it was lonely, when the match took place, every country forbade their people to watch the game live at the Stadium. Even players and team officials must be medically examined before entering the field.
Players and team officials who are on the sidelines are required to use masks and keep their distance according to applicable regulations, reserve players are also not allowed to sit close to each other during the match.
Of course the football match felt strange and lonely without the presence of spectators, the noise of the noise was not heard as usual, even the support of supporters for each team just vanished, the supporters were forced to watch his team compete through television broadcasts at home. Without the presence of spectators in the stadium, making some clubs will deficit income.
At present there are several soccer clubs that are experiencing a financial crisis as a result of the Corona virus pandemic, some clubs must carefully spend their budgets so that clubs do not experience the crisis. If we look at a number of matches in various national leagues, there is not a single spectator sitting in the stadium stands to watch the match. Even the classy matches between Chelsea VS Manchester City, Juventus VS Napoli, Real Madrid vs Espanyol and Wolfsburg VS Bayer Munchen were not witnessed by spectators at the stadium.
Even without spectators, the matches played by world soccer teams are still very interesting to watch. Hopefully the Corona pandemic will quickly pass, so we can watch the football match live in the stadium.