Weekend Training and Academy News 📰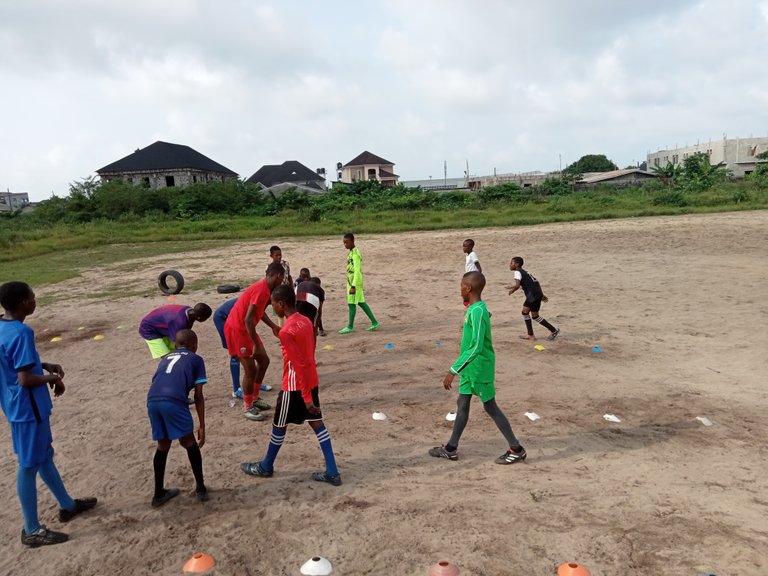 A very happy new month of August! Hope you're having a good vibe at the start of this new month, don't stress it, August will be great and majestic as the meaning stands in the Dictionary by God's grace.
These are random photos of the boys from yesterday's training. The training was awesome and we were able to complete all the schedules on our Time-Table with extra talks.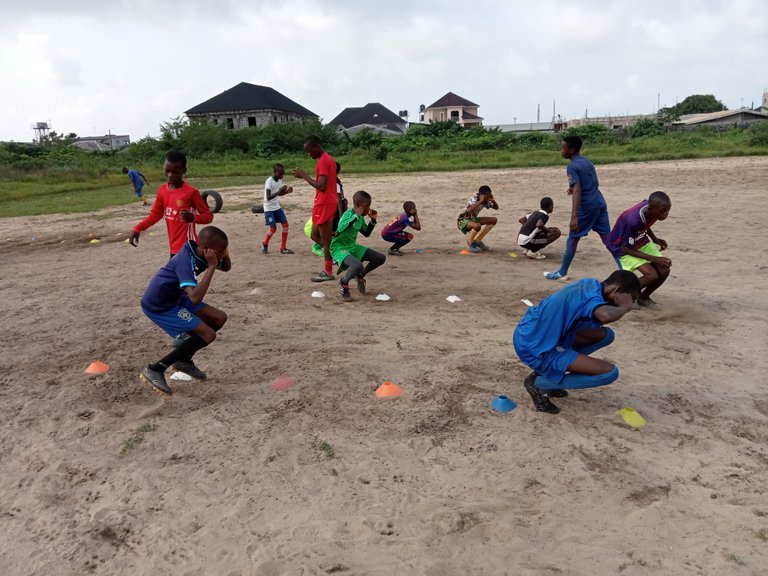 Most of the activities we did were fitness with a few minutes playing aside before the end of the training. Most of the photos in this post were taken during the fitness, you can see the boys doing push-ups, cone-work, high jumping with a tire, squatting...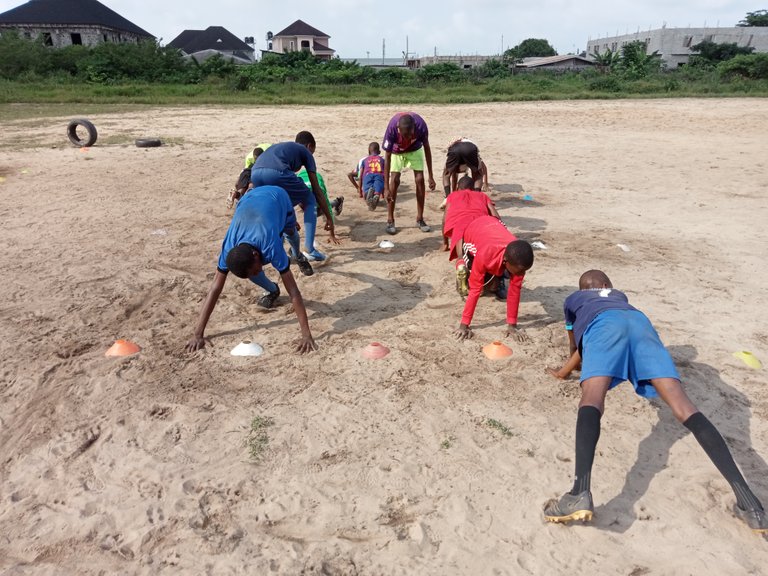 We will be having a meeting today with the parent of the boys around 3 PM and we will play a friendly match around 4 PM. The parents will watch their kids playing and see how their kids are performing. The core topic of the meeting is to tell the parents to support their kids' dreams and guide them to the right part.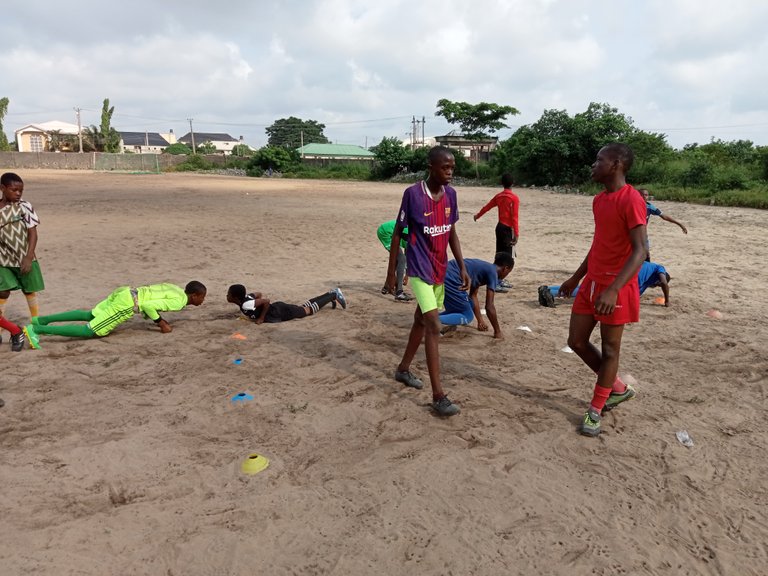 Most of the thugs and hoodlums we see today are caused by their parents, if they had been mentored very well they would not have chosen the astray lane. Humans act on the programs they've received while they are young. And if they've received a bad program, you can still reprogram them before it gets out of hand.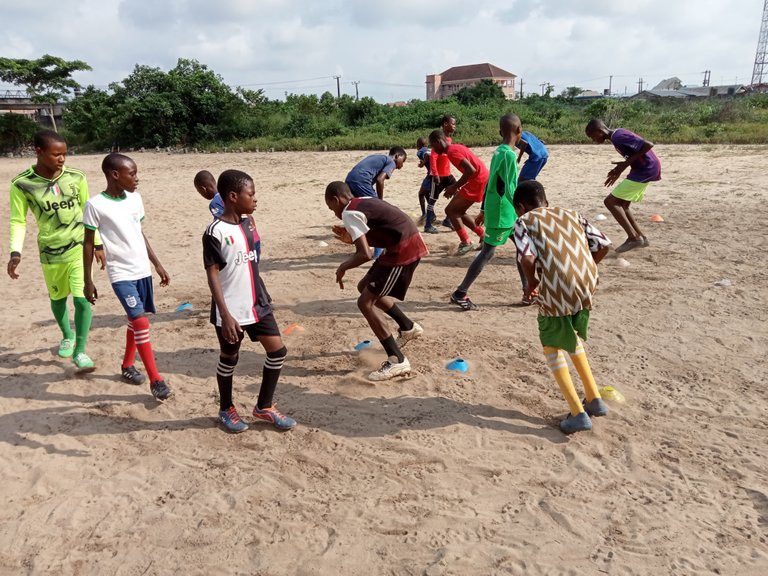 We believe in the boys' football dreams because they are committed and improving. It's very sad to let you know that two of our best footballers have traveled back to the village and the decision was made by their father without informing us. It was shocking news when we heard it. It was the boy's younger brother that informed us and since then we've not seen the boy's younger brother as well. The boys we've groomed for more than two years. This is how some people's mentality is, they take free stuff for granted and never appreciate free things. This is a great pain to us but that will not stop us. The boys' names are Donald and Fortune.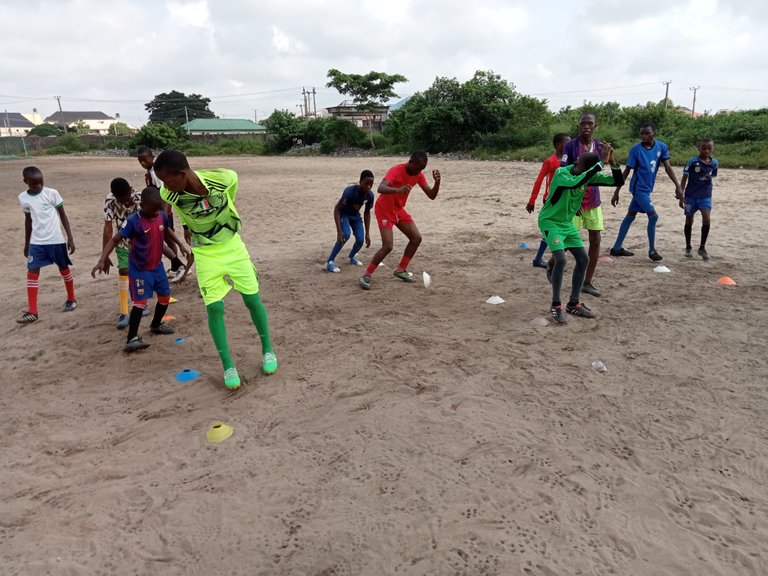 We will miss them and hope they can continue their football journey in the village but it's like they won't and this is the bad decision their father has made. This is one of the talks we want to discuss with other parents today. This is the 21st century and not the world of my kid must do what I want him/her to do. Understand your kid's passion and support it for them to have a better and happy life.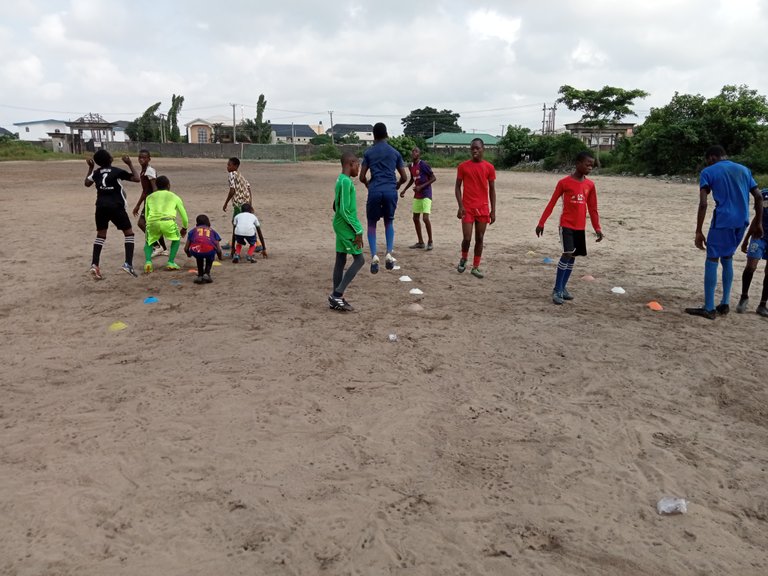 No home match we've played that Fortune didn't score and the recent competition we won, his younger brother, Donald was the most valuable player and the highest goal scorer of the tournament. These are the boys the father wants to sabotage their kids' football dreams, we've gone to their house several times but all to no avail.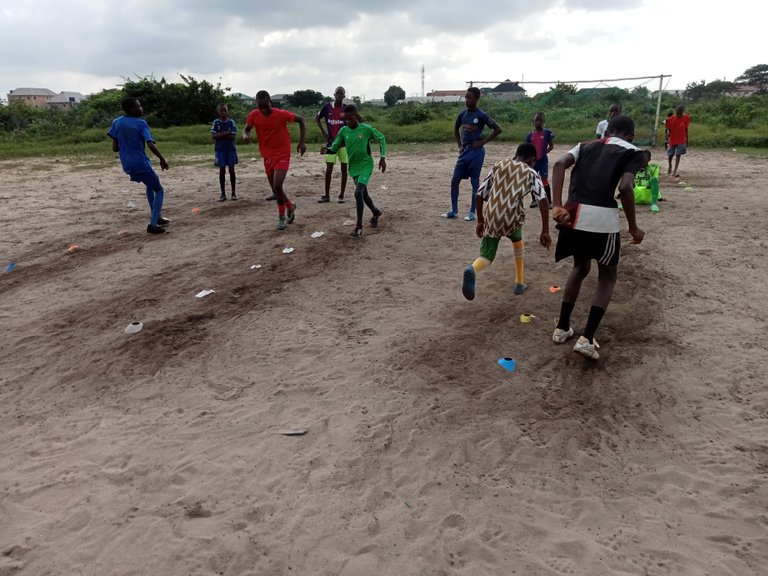 We've done our essential parts in the boys' life, and not only in football. However, we wish them good luck with their father in their further adventure.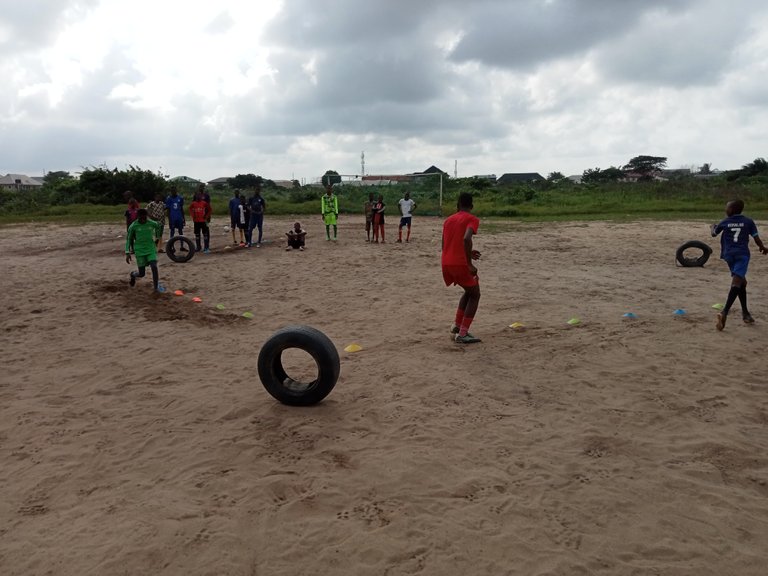 The other boys are also trying and with time they will blend without them. It's not easy to miss out on two best players. This always affects the top professional teams out there. You can imagine Barcelona without the prime Messi and their other best player. Sure, we will miss the boys today in the friendly match but their teammates will always give what it takes not to miss them too much.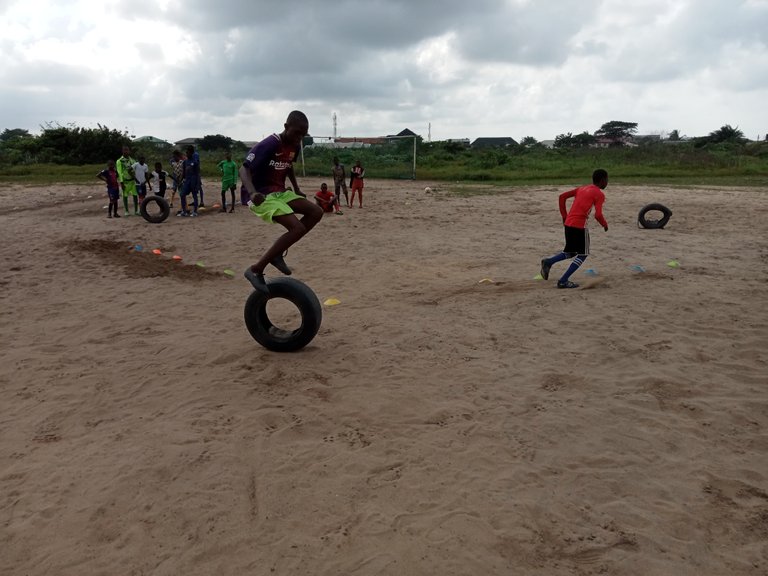 After the training, DFA's coach talked a lot with the boys for more than an hour, about their life, the situation of Nigeria, Cryptocurrency, and it was fluid.

About DFA
If you are stumbling upon DFA (Decentralized Football Academy) for the first time, please check out our Introduction article and this Medium article to see our achievements.
PS: The reward from this post will be used to provide the footballers with full kits, new gear, partake in competitions, visit sports events, excursions, food accommodations, camps, and management for the team.

A Great Thanks to All Our Supporters

🙌 Follow Us 🤝







---
---