Australia vs India 2nd test match, Day 2
---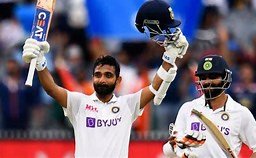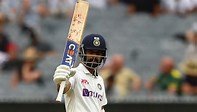 Australia 1st innings- 195/10, 72.3 overs...Day 1
India 1st Innings- 277/5, 91.3 overs....Day 2....India lead by 82 runs
---
Today is the second day of the 1st innings of the 2nd Test match between Australia and India and the Indian batsmen are still batting. In reply to the 195 runs scored by Australia yesterday, India scored 195 runs and made 82 runs again at the end of the day.
As a result, India has scored a total of 277 runs so far. The India team still has 5 wickets in hand so they will be able to bat again from tomorrow morning. India team player Ajinkya Rahane has batted brilliantly in the team today and yet she is not out.
Apart from team runs, he has scored 104 (200) * individual runs. Ajinkya Rahane will bat again from 104 runs tomorrow morning. Meanwhile, Ravindra Jdeja is at the crease with Ajinkya Rahane after a good run at the end of the day.
Tomorrow they will both be batting from morning. Ravindra Jadeja 40 (104) * Runs. Other players in the team include Shubman Gill (45), Cheteshwar Pujara (17), Hanuma Vihari (21) and Rishabh Pant (29). Mitchell Starc took 2 wickets, Pat Cummins 2 wickets and Nathan Lyon 1 wicket in Australia bowling.
---
---
**THANKS**