"Everyone from Sachin to VVS is impressed with the aggressive batting of young player Rishabh Panth".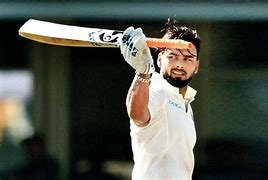 Everyone from Sachin to VVS is impressed with the aggressive batting of young player Rishabh Panth
11.01.2021
---
Eventually the 3rd Test match between Australia and India came back to parity. Yesterday, the India team thought that if it is not possible to win the match on the target of such a big run, then the match will have to be drawn. For that they have to bat in the crease all day and that is it.
And this match was drawn only because of Rishabh Panth's great batting. Everyone is impressed with Rishabh Panth's batting and is full of praise. Rishabh showed how to counter such a big run despite having a hand injury. Rishabh Pantha played for a while at first and after a while he started playing his normal shot.
Moreover, Rishabh Panth as a wicket keeper does not have to endure less criticism. Although Panth missed a few catches while playing against Australia, he injured his left elbow while batting in the 1st innings. However, he came to bat in the 2nd innings as there was no crack in the injured area.
In the last innings on the fifth day, when Indian captain Ajinkya Rahane returned in the morning, he was picked up by the batting order, but he showed the Australians how to retaliate. A great counter attack was made by the Australian bowlers especially Cummins and Leon .
Rishabh Panth hit 12 boundaries and 3 over boundaries. Seeing his great batting, the Australian players were worried. Seeing his batting, it seemed to them that he would change the match. In the end, Rishabh Panth had to go back through the door for a hundred runs, he did not have a hundred runs for 3 runs.
He was out for 97 runs. However, everyone is claiming that the innings played by Rishabh Panth against Australia has not been seen by the Indian batsmen for a long time. Former cricketers have praised him in this game. Many former cricketers, starting with Sachin Tendulkar, have welcomed him for giving a good innings. Rishabh Panth's great innings will be remembered by cricket fans for a long time to come even if he can't win the match.
---
---
**THANK YOU**