"The Indian team is chasing a huge target of 407 runs".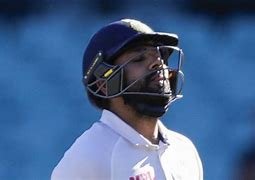 The Indian team is chasing a huge target of 407 runs
10.01.2021
---
Today is the fourth day of the 3rd Test between Australia and India, with one more day to go. The Australian team has given a target of a huge run in front of India, with 309 runs left and 1 day left. A tough test in front of India tomorrow. India's opening player Rohit Sharma did not do well in the 1st innings due to injury but he crossed the 50-run mark in the 2nd innings.
Australia did exactly what Pat Cummins had said at the end of last Saturday's game. Batting 2 sessions from this morning, he set a target of 407 runs in front of India. And to chase this huge run, at the end of the day, India lost 98 runs and 2 wickets. Two unbeaten Australian batsmen, Smith and Labushan, led the team to a big run yesterday.
They both got out after crossing the 150-run mark but young Australian batsmen Cameron Green and Captain went that route and eventually made a massive 407-run stand. Then the tea break started and after the tea break the Indian team started preparing to chase 407 runs.
Rohit Sharma and Shubhaman Gill batted in the open and formed a partnership of 71 runs. Gill was then dismissed for 31 and shortly after, Rohit Sharma was also dismissed. He threw the wicket in anger, as he went out to hit where he needed to bat for a long time to get the match back to parity. Rohit had to leave the field with 52 runs.
It took an experienced batsman like Rohit Sharma to survive at the crease for a while to reach this huge run target, but that was not the case. At the end of the day, Cheteshwar Pujara and Ajinkya Rahane are now at the crease.
If India can win this match tomorrow, they will be able to make history because no foreign team has ever won such a big run at the Sydney ground in Australia today. And even if India can draw this match, they will have to bat all day tomorrow. Now the other Indian members are hoping that tomorrow Cheteshwar Pujara and Ajinkya Rahane will have to play long innings to draw.
---
---
**THANKS**