"Former legend Sunil Gavaskar angry over Rohit Sharma's irresponsible shot".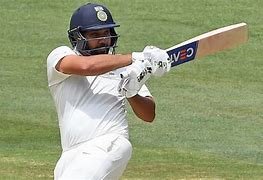 Former legend Sunil Gavaskar angry over Rohit Sharma's irresponsible shot
16.01.2021
---
Today is the second day of the 4th Test match between Australia and India. Sunil Gavaskar expressed his displeasure today as India started batting on the second day of the 1st innings but former legendary batsman Rohit Sharma batted irresponsibly.
Rohit's irresponsible batting caused him to get out. Sunil Gavaskar can't accept Rohit's out like this. Everyone thought that Rohit Sharma would play a big innings in Brisbane. India started their innings after Australia's innings.
Gill was out early today but Rohit Sharma was building the innings with great patience. Rohit has played all kinds of shots from the beginning and looking at his game it seemed as if a big innings was coming from his bat today.
With only 6 runs left from half a hundred runs, he picked up the spin ball and went to hit the short and was caught out. As a result, he had to return from the crease with 44 runs. So Sunil Gavaskar cannot accept this out of Rohit. Sunil Gavaskar's question: When Rohit Sharma was set to bat and hinted at a big innings, what was the need to play that shot?
The Australian spinners kept trying to trap him and eventually fell into that trap. Got out in the greed to hit six. They said it could have been a young batsman but it is not clear to any of us why he played this shot at such an important time as a senior batsman like Rohit Sharma.
If Rohit had not been out, Australia could have been put under pressure. Both Rahane and Cheteshwar Pujara can give confidence, but if Rohit had, he would have been as comfortable in scoring runs as he is now.
---
---
**THANK YOU**