"Australian open 2021".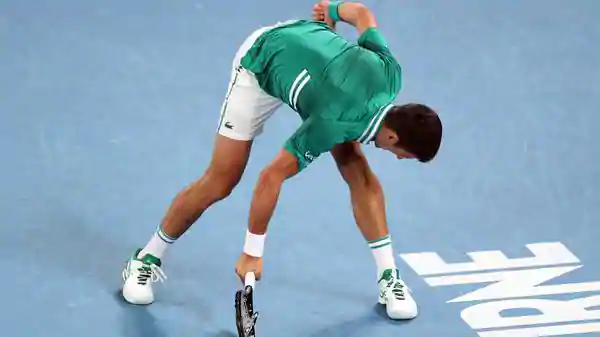 Australian open 2021
17.02.2021
---
The day at the Australian Open last Tuesday was full of surprises. That day, Serbian star Novak Djokovic reached the semifinals despite suffering a lower abdominal muscle injury. On the other hand, Karatsev set a precedent by securing the semifinals of the Aussie Open.
Karatsev reached the last four after defeating 16th seed Gregor Dimitrov 2-6, 6-4, 6-1, 6-2. Karatsev made history by reaching the semifinals in Melbourne Park. At the same time, there was a surprise and surprise at the Australian Open on Tuesday.
Russian tennis star Karatsev set a precedent in the semifinals by playing in a Grand Slam for the first time since qualifying. He reached the semifinals as the fifth player in the history of the Open era Grand Slam to reach the semifinals after playing in the qualifiers.
Gregor Dimitrov's opponent in the semifinals is Djokovic, who won against Alexander Zerev in the quarterfinals. The Joker's match against Zerev was absolutely side-by-side. He lost to Zerev 6-7 in the first set, won 6-2 in the second set, but came back in the third and fourth sets.
They won the third set 6-4 and the fourth set 6-6 and advanced to the semifinals. In the meanwhile, however, he lost his temper and broke the racket on the court itself.
---
**THANKS**