"The biggest win against England".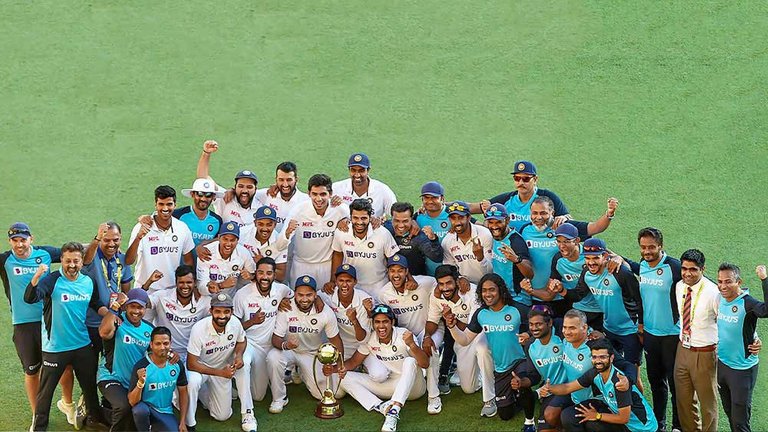 The biggest win against England
16.02.2021
---
Ravichandran Ashwin achieved a great feat in the second Test against England and also won the hearts of the spectators. He took 5 wickets with the ball in the first innings against England and 106 runs with the bat in the second innings.
With this, Ravichandran Ashwin took 5 wickets in 3 innings and scored a century. So far only 23 cricketers in the world of cricket have this feat, including Ravichandran Ashwin. England's Ian Botham has achieved this feat the most, 5 times.
Then there is Ravichandran Ashwin. In addition, West Indies' Sir Garfield Sobers, Pakistan's Mustaq Mohammad, South Africa's Jacques Kallis and Bangladesh's Shakib Al Hasan have twice achieved this feat.
Ashwin first achieved this feat in 2011. He scored 103 runs and took 5 wickets in the match against West Indies in Mumbai. For the second time against the West Indies in 2016, he scored 113 runs at North Sound and took 7 wickets. He then achieved this feat for the third time in the current Test against England, scoring 106 runs and taking 5 wickets.
With 1 day in hand, India finally won the 2nd Test. At the end of the third day, India gave England a big run thanks to Ashwin's great stormy innings. England started batting on the same day but the English batsmen could not take advantage of the Indian spinners.
The game was played for a short time that day and on the fourth day on Tuesday, England collapsed in front of Axar Patel's superb bowling and India won by a big run. Axar Patel took 5 wickets this day.
---
**THANKS**