Delhi Capitals 110-9 ( Overs -20 )
Mumbai Indians 111-1 ( Overs-14.2 )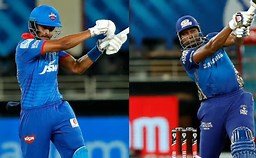 Today is the game of Mumbai Indians vs Delhi Capitals. This game is the 51st IPL match played in total. Today's match was held at the International Cricket Stadium in Dubai. The first toss of the game is as per the rules and Mumbai Indians win the toss and decide to field. As an alternative, Delhi Capitals come to bat. Today, the Delhi Capitals team did not play as expected from the beginning to the end. They lost 9 wickets in 20 overs and were able to score 110 runs. In the batting of Delhi Capitals team, P. Shaw 10 runs, S. Iyer 25 runs, R. Pant 21 runs, S. Hetmyer 11 runs, R. Ashwin 12 runs, K. Rabada 12 runs. How many of these players run fairly and reach the last 110 runs. T. Boult and J. Bumrah took 3 wickets each for Mumbai Indians, while N. Coulter-Nile and R. Chahar took 1 wicket each. As a result, Mumbai Indians took a total of 9 wickets.
Then in the 2nd round, Mumbai Indians started batting with a target of 111 runs and I. Kishan's great batting resulted in 111 runs in a very short time. De Kock took only 1 wicket for Mumbai Indians. I. Kishan's great batting helped Mumbai Indians win the match in 14 overs. I. Kishan hit 3 sixes and 6 fours in boundary runs. I. Kishan 72 runs..47 balls and Strike rate 153.19.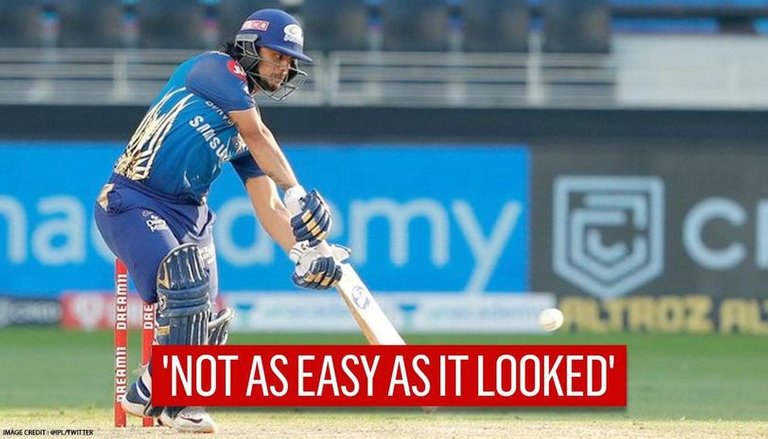 "Player of the match is Ishan Kishan"
Mumbai Indians vs Delhi Capitals Match Highlights
**THANKS**