"Lionel Messi's practice was stopped due to the corona virus attack in Barcelona".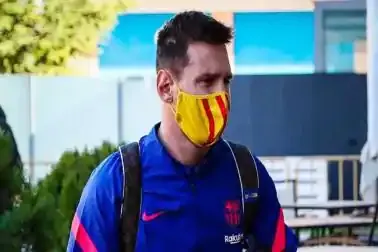 Lionel Messi's practice was stopped due to the corona virus attack in Barcelona
06.01.2021
---
Lionel Messi's team is practicing to play in Barcelona. But suddenly their coronavirus attack in Barcelona stopped the practice of the game. Two of Barcelona's coaching staff are said to have tested positive for the corona virus.
Moreover, the time in Barcelona was not going very well. They could not show a very good performance in the game. They lost several matches in the game and got up, as well as losing several points.
However, after winning the last two matches, their Catalan club turned around. Lionel Messi was leading his team from the front by touching a new record.
As a result, at the last stage of their coaching, it seemed as if he was starting to find the ground to lift his feet. Their coach said that the team had found a rhythm to move forward towards success by overcoming the shame of losing matches one after another.
Barcelona were preparing for the match against Athletic Bilbao and because of that they were going to start a hard practice. But what to do if you are unlucky, this corona virus infected Barcelona and as a result their practice stopped.
The rhythm of their game was reversed. They didn't practice properly before the game started. Now it is known that all the players and staff will be tested before going to the match against Bilbao.
He said that after checking the corona of all of them, Barcelona will take the next decision of the game after seeing the reports of all of them. However, due to this problem, all the matches of the English Premier League have been postponed except Barcelona. Some more matches like City vs Everton were canceled.
---
---
**THANKS**