"Rishabh Panth leads ICC rankings and Virat Kohli takes a step back".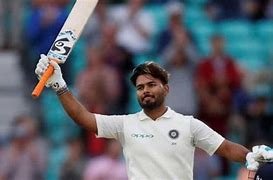 Rishabh Panth leads ICC rankings and Virat Kohli takes a step back
20.01.2021
---
Indian cricket captain Virat Kohli is one step behind in the ICC rankings. The rankings released today show that Virat Kohli has moved up to No. 4 among the batsmen. New Zealand's Williamson is at number 1 in the ranking.
Then Steve Smith of Australia, he is back in good form in the Test against India. Another Australian batsman Marnus Labushan is at number 3. Meanwhile, Rishabh Panth is the hero of winning the Test match in Brisbane. In a great game against Australia, he has come a long way in the Test rankings, jumping to 13th position.
He is the first wicket-keeper-batsman. Then South African wicketkeeper Quinton de Kock is at number 15. Shubhaman Gill, another young Indian batsman, has also improved a lot in the rankings. Many young Indian batsmen have improved in the rankings in the Test match against Australia in Brisbane.
Shubhaman Gill jumped from 68th to 47th in the rankings. He played a storming 91 in the last innings of the Test in Brisbane. Among other Indian batsmen, Cheteshwar Pujara has risen to No. 7, followed by Ajinkya Rahane at No. 9.
And in terms of bowlers, Australia's Pat Cummins is at number one. Yashpreet Bumra is at number 9 and Ravichandran Ashwin is at number 8. England's Ben Strokes tops the list of all-rounders. Jason Holder is at number 2. Our India's Rabindra Jadeja is at number 3. In his debut match against Australia, Washington Sundar and Shardul Tagore also got a place in the rankings.
---
---
**THANKS**