"There are 5 records waiting in front of Cristiano Ronaldo this year".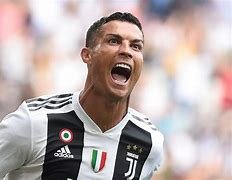 There are 5 records waiting in front of Cristiano Ronaldo this year
05.01.2021
---
This is Cristiano Ronaldo. He is a famous player from Portugal. He is even called the father of football. He has names all over the country. He has set one record after another. Similarly, 5 records are waiting for him in 2021 this year.
When Cristiano Ronaldo enters the field, the football world begins to smell of breaking records. In the middle of the game, the statisticians made notebooks with pens.
Cristiano Ronaldo is expected to break more than one record this year. Cristiano Ronaldo has started the games in 2021 with a great mood. Cristiano Ronaldo is now the number two club and top scorer in Brazil's football emperor Pele.
The Brazilian legend Pele had 757 goals. And Ronaldo broke that record and now he has 758 goals in his possession. Juventus beat Udinese 4-1 in a football match on Sunday night.
CR Seven overtook footballer Pele by scoring a pair of goals in this match. The next match Juventus will play against AC Milan. In this match, Cristiano Ronaldo, one of the best footballers in the world, will get a chance to overtake the Austrian footballer Joseph Beacon.
This Joseph Beacon has the highest number of 759 goals. And if Cristiano Ronaldo can overtake him this time, then according to statistics, he will be the top scorer in the world, both club and country.
Cristiano Ronaldo has played 170 matches for his country Portugal and scored 102 international goals. He is now just 6 goals behind the top international goal scorer.
According to statistics, Ali Deir, an Iranian footballer, is still on the list of highest goal scorers with 109 goals. However, statisticians believe that breaking this record is not a big deal for Cristiano Ronaldo.
Needless to say, as Cristiano Ronaldo gets older, he seems to be getting faster in sports. This is his charisma. It's been 30 years, but he still looks young in terms of fitness and scoring goals.
Meanwhile, Cristiano Ronaldo has become even more terrible after losing the Corona virus to the field. He is scoring goals and setting records in every match.
---
---
**THANKS**