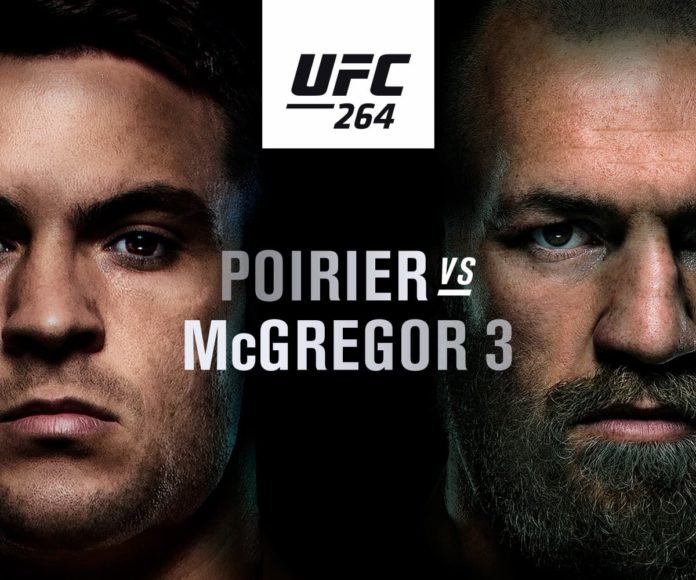 src
Here we are, the wait is finally over. After watching all the countdown videos, all the promos, all the Dan Hardy breakdowns, all the predictions, we are ready to talk about one of the biggest event of the year, it's Poirier McGregor 3, the rubber match.
On the same card, we have a fight for the title contention at welterweight with Burns vs. Thompson, the return of "Suga" Sean O'Malley vs. A Tomato Can, and Ryan Hall still fighting on the prelims card, this is fucking stupid, and I'll explain why later. Grab a coffee, light it up, let's go.
Lightweight·Main event
Dustin Poirier (27-6-0, 1NC) vs. Conor McGregor (22-5-0)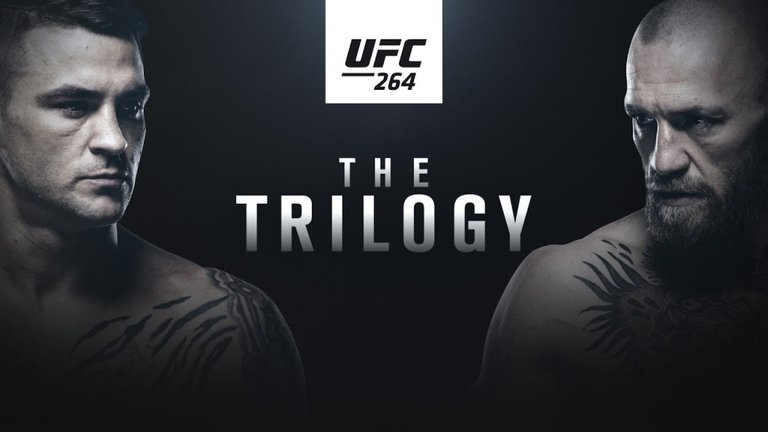 src
If you have an hour to kill, I strongly urge you to watch the timeline created by Esther Lin on the MMAfightingonsbn youtube channel, it retraces what happened since their debut, their first fight, the second, up till today:
In all honesty, weather you like him or hate him, Conor McGregor is the most polarizing fighter on earth, and brought eyes to the sport, in a way that no one did before.
From his debut fight against Marcus Brimage, to his boxing fight against the greatest boxer of all time, the Irish fighter had an incredible carrier, and proved doubters wrong time after time, myself included.
I was one of those tuning to see him lose, and up until his fight against Jose Aldo, I was still in total disbelief. Conor was so way ahead of his time, not only as a fighter, but as a human being also.
Look, seeing someone manifesting his dreams, naming exactly his most secretive wishes out loud with absolutely no ounce of modesty, picking the rounds, and most importantly succeeding, is just mind blowing and unheard of.
Even after all these years, watching the clip of a man undefeated for 10 years, the most dangerous featherweight in history, crumbling with one punch, I still get shivers down my spine, watching Jose Aldo falling in slow motion, Conor recovering from the punch thrown by Aldo at the same time, the crowd going crazy, Conor realizing he is now the new Featherweight champion of the world as predicted...The sadness of Jose Aldo, shaking his head, crying in his towel, he must have thought "this is a nightmare, I am going to wake up".
In retrospect, this was probably the worst possible outcome for Aldo, and it solidified Conor's mystique; at least for hardcore fans like me that always bet against The Notorious.
The rest is history...
I know that I should pick Dustin to win! The odds are in his favour, he won the rematch, he has been more active in recent years than Conor, and most importantly has a solid game plan that worked perfectly with the calf kicks.
Since his UFC debut against Josh Grispi, The Diamond has improved so much, got stronger and insufflated that self belief that was lacking during their first fight, conquered his fears and grew as an individual and martial artist.
But I've also learned to stop doubting Conor, and I wouldn't be surprised if Conor reverted to a Karate stance like his their first fight, it would help him to avoid the calf kicks that made him lose in the second fight. Let's also not forget that the Irishman was winning the fight, up until Dustin's combinations that knocked him down, causing the referee to intervene.
At the end of the day, it will be all about motivation and legacy. I will argue that it's probably the most important fight in Conor's career, as it will determine if he is still a top tier fighter, and can create this lightning in a bottle again.
We will ask ourselves this question in time, but if Conor loses this fight, it's probably the end of his career at the highest level.
Do you want to know what's my prediction? I truly believe that if Conor changes his stance to a karate stance, he could win in 2 rounds, by TKO. If he stays in the pocket, and try to rope a dope Dustin, it will be a short night for him and will lose in a similar fashion as he did in January.
Edit: After watching the Pre Fight Press conference, I think Dustin might be too strong now.
Welterweight·Co-main
Gilbert Burns (19-4-0) vs. Stephen Thompson (16-4-1) src
Gilbert nearly touched gold against Kamaru Usman in February, and is eager to prove that he still got it against arguably the best striker in the division, Stephen "Wonderboy" Thompson.
If you want to know more about Burns recent bout, you can check my preview here. Gilbert's arsenal is mostly on the ground, an excellent wrestler and elite BJJ specialist.
He is facing, one of my favourite fighter: Stephen Wonderboy.
We very often are in awe when a man like Conor has one of his antics, generating the clicks, but very little is said for true respectful martial artists like GSP or Wonderboy. The meme in the MMA world, is that Stephen Thompson should be awarded the "Nicest Mother Fucker" belt.
Truth is, as nice as Stephen is, being a gentleman, great mentor to kids, family, good husband, his true abilities shine on the mat:
It's crazy to think that Thompson is 38, still making weight easily every fights, and never tried to move to Middleweight division. It just shows the strength of character and dedication, it might also may be his last chance for a title run.
On paper, Wonderboy faced wrestlers before and his key to victory will be to keep the distance, use his kicks, and stay as evasive as possible. He is a tall welterweight, and wouldn't be surprised if he is around 185 lbs (claimed that he is 178 during fight week), his karate style is really effective against wrestlers.
On the other hand, Gilbert must do the exact opposite, by closing the distance and stay in the pocket, making his presence known, a bit of dirty boxing, and a lot of takedown attempts. The odds are of course in the favour of Wonderboy, but I wouldn't be surprised if Burns is stronger in the grappling exchanges, and it looks like his team has been working exactly on that, explosiveness and strength.
I got Wonderboy winning by decision.
Heavyweight
Tai Tuivasa (12-3-0) vs. Greg Hardy (7-3-0,1NC)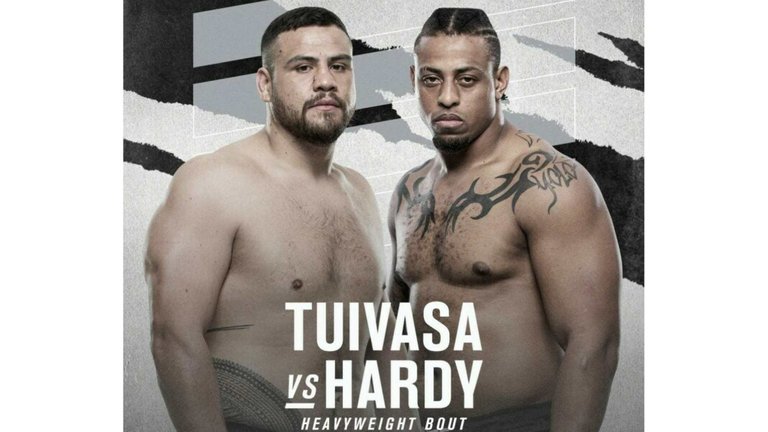 srce
Don't get fooled by his jokes and demeanour, Tai is a fighter, and is on a roll after 2 wins back to back, after losing 3 in a row (his first defeats in his career). It's really incredible to manage to turn it around, and beating quality opponents like Stefan Struve.
I feel like Greg Hardy is a great matchup, they are both currently really popular, and while Hardy just lost against Marcin Tybura, I think Tai and Greg could be an exciting fight especially with a crowd, it will probably be a standing fight, and as expected Tai "Bam Bam" is the Odds favourite.
Women Bantamweight
Irene Aldana (12-6-0) vs. Yana Kunitskaya (14-5-0,1NC)
I have no idea who are those people...They are probably fighters?
Bantamweight
Sean O'Malley (13-1-0) vs. Kris Moutinho (9-4-0)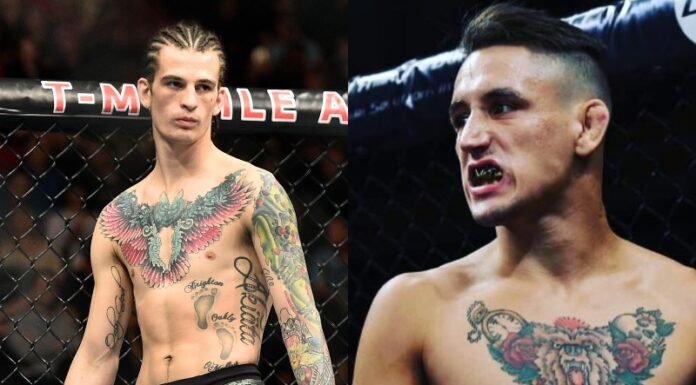 src
2 days ago, the website "The Body Lock" released an article called Is the UFC protecting "The Suga Show"? and it made me think.
Then I watched this video:

And I thought that they were all starting to make a lot of sense. Suga Sean has skills, and could become UFC biggest star, attracts that mumble rap audience with his tats and colourful hair, but hasn't faced any serious opposition yet. I also wonder how fast he will break against a stronger opponent, he surely needs to move up a division in few years, get some pounds, but will he find the same success against opponents with a bigger reach?
He is facing Kris Moutinho, a Tomato can with absolutely 0 info on, the guy doesn't even have an official picture. The UFC is clearly trying to bank on this card's success to attract eyes on their new prospect, very similar to what boxing promotions do.
If Suga loses, it would be a total disaster for his career, but the odds don't lie, heavily in favour of Sean O'Malley (-1111).
Prelims
Welterweight
Carlos Condit (32-13-0) vs. Max Griffin (17-8-0)
Welterweight
Niko Price (14-4-0,2NC) vs. Michel Pereira (25-11-0,2NC)
Featherweight
Ryan Hall (8-1-0) vs. Ilia Topuria (10 -0-0)
Watch out for this one, Ryan Hall is so good, and couldn't find any opponent for a long time. Finally someone accepted to fight him, and this is great. He is facing Ilia Topuria, this guy is no joke!
Middleweight
Trevin Giles (14-2-0) vs. Dricus Du Plessis (15-2-0)
Early Prelims
Women Flyweight
Jennifer Maia (18-7-1) vs. Jessica Eye (15-9-0,1NC)
Middleweight
Omari Akhmedov (21-5-1) vs. Brad Tavares (18-7-0)
Flyweight
Zhalgas Zhumagulov (13-5-0) vs. Jerome Rivera (10-5-0)
Middleweight
Yaozong Hu (3-2-0) vs. Alen Amedovski (8-2-0)