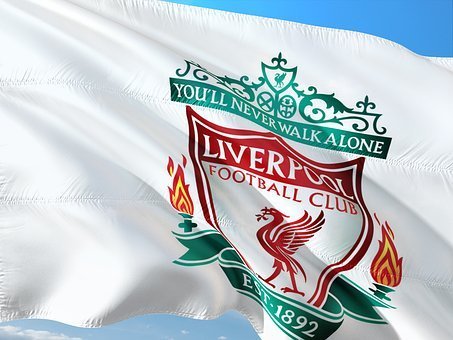 Does the fact that Liverpool and Real Madrid's key players are missing for tonight's Champion League quarter-final, a mere coincident?
Tonight the two giants in the world of football will be locking horns in the second leg of the UEFA Champion League.
The outcome of the match at Anfield tonight will determine who progresses into the semifinals.
As it stands, Real Madrid is having a 3:1 advantage coming into today's fixture after a brace from Vinicius placed them in a comfortable position to qualify for the semifinals.
It is no longer news that they will be without their skipper Sergio Ramos who had been injured and tested positive for convid-19.
But Karim Benzema has been doing fine in all-season both in their domestic league and Champion league.
Tonight, Real Madrid needs to put in a brilliant performance in order to progress to the next round.
On the other hand, Liverpool is already known for comebacks in this competition, and when it comes to the UEFA Champions League, they are regarded as European comeback kings.
Their famous comebacks were in 2005 final in Istanbul, Turkey, and that was after coming from 3:0 down to equalize 3:3, forcing the game into extra time.
Again, in 2019, Liverpool produced one of the greatest Champion league comebacks, and this was when they went 3:0 down in the first leg against Barcelona at Camp Nou, completing it with a 4 goal score at Anfield.
In reality, Liverpool needs to score two or more goals in order to qualify. They will need the trio of Mo Salah, Sadio Mane, and Roberto Firminho to be at their best tonight.
Liverpool's coach, Jürgen Klopp, asks the team to create their own atmosphere, and never make a comeback for granted.
He urges the team to be really good in order to beat Real Madrid tonight. The determination to win is seen through the paces put into training by Liverpool.
If we can create more than we did in Madrid, which should be possible as we didn't have a lot, then we will see. We cannot take comebacks for granted especially with no crowd. We will create our own atmosphere again. Jürgen Klopp, Liverpool manager
Andy Robertson, Liverpool defender, believes they will be able to put in better performance, and so they have a fighting chance.
We're still in the competition. Maybe not many give us hope but we believe we can put in better performance and that gives us a fighting chance. We need to be better. We need to put pressure on an experienced team and see how they handle it." Andy Robertson, Liverpool defender.
Will the team take this for granted, or make the best out of it? Let's find out tonight.