Introduction
Football to most sports lovers is an interesting and mind blowing game though my experience with football has been very terrible but still I have a little passion for football and that's why am in for this contest today.
I usually like the ambience spectators provide when you visit a sport viewing center, the shouting, the cursing and even sometimes fight amongst spectators gets me amused and very sad at the same time. Football has a way of turning sad people to very happy persons and that was the feeling I get while I devoted my time to watch the match between Nigeria and Iceland during the 2018 World Cup competition.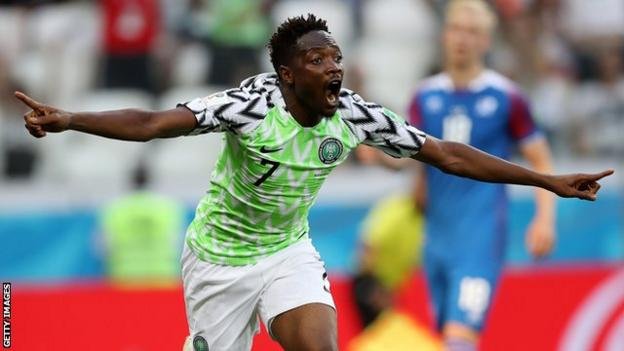 I was really and unforgettable experience for me and I really loved it.
The match was occasioned at Volgograd Arena in Russia.
Having gone down 2-0 against Croatia in their first leg in that tournament, Nigeria was at the verge of joining her rivals Egypt and Morocco in exiting the competition early enough if they didn't make sure they defeat Iceland in this game.
The super eagles of Nigeria may have come into the pitch with laxity and a sluggish attitude considering their loss to Croatia in the previous game. They became the first team in Russia for that tournament without a shot for the first 45 minutes of the game. This was a high level of unseriousness and I was discouraged with the match.
On like Egypt and Morocco, they were a different proposition after the interval as they went on to secure only a second win in 14 games at the World Cup Finals. Very terrible I must say.
It would have been very shameful for Africa as a continent at large if they left the tournament without a win like others.
Now what gave me an unforgettable experience in this match is that Nigeria of all Country in Africa that is considered as the poorest country in Africa in terms of performance.
Team Statistics
Nigeria Iceland
16 Shots 9
4 Shots on Target 3
62% Ball Possession 38%
488 Passes 303
80% Pass Accuracy 70%
9 Fouls 10
1 Yellow Cards 0
0 Red Cards 0
1 Offside 0
6 Corners 5
For me I called the match Musa vs Iceland because Musa showed a superb techniques to fire Nigeria ahead on the half-volley before the Leicester player rounded keeper Hannes to make it 2-0.
There is this slang we use when we are describing dominance in the pitch, we say that the possessing team is marrying the other team. Winning this particular game was a major determining factor if Nigeria was gonna move up in the table or not but fortunately for Nigeria, their victory moved them up to the next level in the tournament. It was a total display of talent and experience because the super eagles didn't have to stress themselves to defeat Iceland according to the statistics above.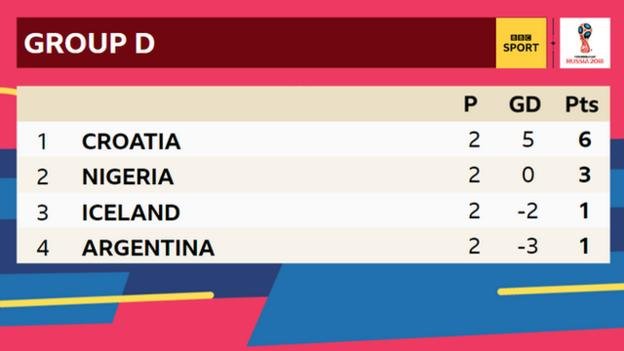 Iceland was gifted multiple chance to score in the closing stages after Ebuehi foul Finnbogason in the 80th minutes of the game but he missed it.
After the defeat, Musa (Nigeria) won the game which prepared us the meet with the football kings Argentina.