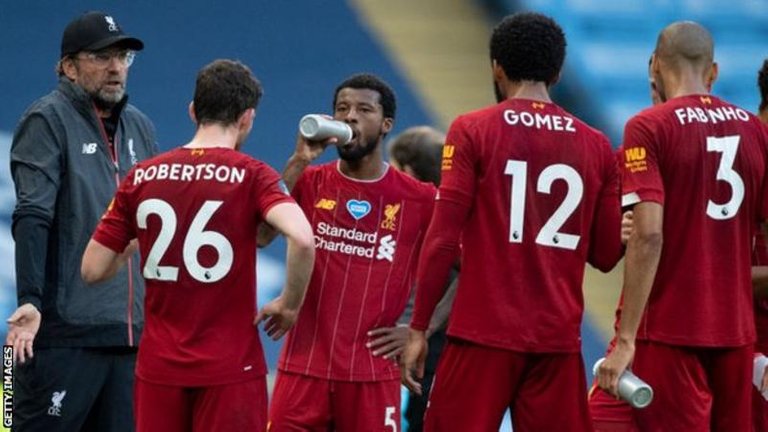 image link
Liverpool has already won the EPL title, and now what they are after is now Manchester record.
The most points in a Premier League season.
The biggest title-winning margin in a Premier League season.
The most win in a Premier League season.
Manchester City gave the Champions a guard of honor.
Manchester City took the lead in 24th minutes after Joe Gomez fouled Reheem Sterling in the box. The Ref awarded a penalty which was neatly taken by Kelvin De Bryne.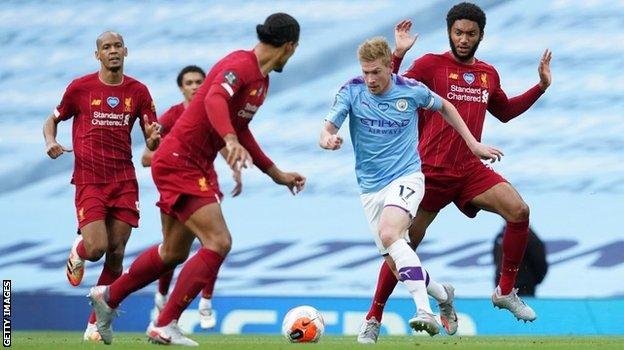 image link
The second goal came 10 min later, as Phil Foden played a superb angled pass to Sterling, who does the rest with a neat finish against Alisson Becker beating Gomez before putting the ball in the near post.
Ten minutes after Sterling's goal the third came, this time Phil Foden plays the ball to the edge of the box rolls off a Liverpool player to collect the return pass from Kelvin D Bruyne, he then fires an incredible shot past Becker.
De Bruyne is now involved in 30 goals in his last 31 premier league games scoring 12 goals and assisting 18.
Phil Foden became the youngest English player to score and assist in a game since Daniel Sturridge 2008.
Manchester City opens Liverpool defence through Phil Foden. De Bruyne was brilliant to take control of the ball near the edge of the picking a superb pass for Sterling who cut inside, despite the best efforts of Oxalade Chamberlain to stop it and send it into his own net to make fourth for the defending Champions.