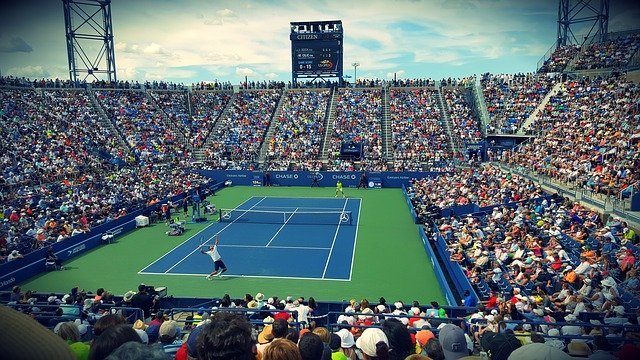 Many casual Tennis fans likely would've missed out on Novak Djokovic's opponent at yesterdays U.S Open final. To us, he was just another hurdle in the way to Novak's quest for greatness, and one that was certain to be brushed aside.
Against all odds however, the World No2 proved why he is ranked that highly, putting in a spectacular performance while taking advantage of Djokovic's apparent Mental fatigue to win his first Grand Slam title in straight sets against the World number one.
The crowd at Flushing Meadows made no secret who they were rallying for, actively booing Medvedev as he cruised through the first two sets. Yet, he was not to be denied, and while it was inevitable that the second best player in the World, and leader of the new generation of Men's Tennis after the Nadal-Federer-Djokovic era would win a Grand Slam at some point in his career, the moment he picked for his first will obviously go down for all the wrong reasons. He will most likely be remembered as the man who denied Novak Djokovic a chance to become the sixth player in Tennis history to win a Calender Grand Slam.
Not Alone
Of course this trend is not unique to Tennis alone, and quite a number of prominent Athletes have had memorable moments for their careers spoiled by their opponents who choose those times to be inspired.
Usain bolt's last major Track and Field Tournament was the 2017 World Championships in London. Having dominated the space throughout his entire career, the aging bolt was meant to wrap up a legendary career in style. Unfortunately he was to be denied as rival Justin Gatlin who had threatened his invincibility for years finally got the best of him, with Bolt settling for Bronze behind Gatling and Coleman.
Coming back to Tennis Serena Williams likely had her best shot to equal Margaret Court's all time Grand Slam record of 24 during the 2017 Wimbledon final which she lost to Angelique Kerber. Having been in excellent form throughout the tournament, and with all the highest ranking players exiting the tournament earlier, Many Tipped Williams to exact revenge on Kerber who beat her in the previous year's final of the same tournament. It was not to be.
Team tournaments have not been spared from spoilers upsetting favorites on their way to a landmark feat. A good example is Chelsea's victory at last years champions league final against a heavily favored Manchester City team who would've finally won their first Champions League Title. It was especially surprising seen as Chelsea had lost to Leicester in the FA cup final and were not expected to do much.
The Spoilers Inspiration
For many spoilers, they don't necessarily do noteworthy things in their careers despite announcing themselves after such upsets. We have seen time and again in Women's Tennis where a lower seed upsets a highly ranked player but is unable to build up steam from such feats. Others achieve moderate success while very few are able to make history of their own.
Spoilers are a necessary part of sports, at least from the storytelling angle. However, as a fan you can't but feel a level of resentment when a deserving athlete is denied a chance at greatness.