Everyone Pick a Sporting Activity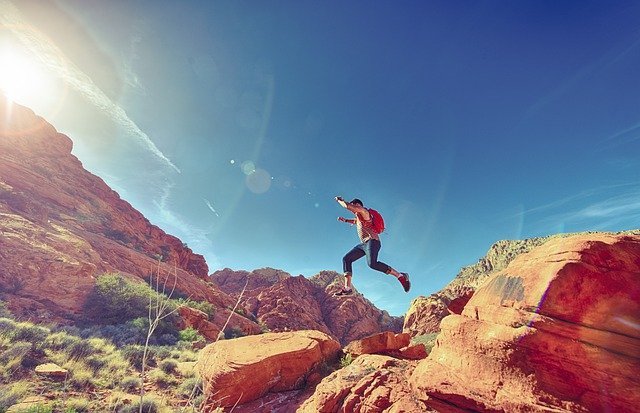 Sports mean many things to different people. For some it is a focal point of their daily lives which sustains their bodily functions and helps them improve, for some it is a source of livelihood, while for another set it is an avenue to deal with all sorts of issue ranging from physical, mental to emotional challenges.
It is no wonder that the sporting industry is one of the largest in the World, and is a focal point of the development plans rolled out by many governments as a means to engaging their youthful population and preventing vices. The benefits of the sporting value chain is impressive no doubt, but my focus is at the individual level.
Get Involved
The first and easiest way to benefit from the sporting value chain is by actually getting involved in a physical activity. A lot of us that participate in other areas of the chain may neglect this area but it is one that holds some of the most rewarding and sustaining benefits. One sporting activity performed a few minutes each day can literally prolong our lives.
Why Get Involved?
The benefits of participating in a non physical activity may vary depending on what the activity is and the result. Take for instance those who are dedicated supporters to a particular club or athlete. There is a lot of pride involved in being a supporter, but that is as far as the upsides go. In terms of physical or financial benefits they are few and far between.
Others see the sporting industry as a way to make money. Regular people try their hands in things like sports betting, merchandise sales and so forth with varying degrees of success. More successful people are either skilled professional athletes or rich sporting investors who are major players in the industry.
This kind of segmentation doesn't happen when it comes to participating in a physical activity. Anyone can do it barring any physical challenges, and there is no barrier for entry. Most people are aware of and see the benefits of being engaged, but many still live sedentary lifestyles. The biggest problem most people face is choosing the right sporting activity that will serve as motivation.
There is a wide variety of activities to choose from, so being spoilt for choice is a really thing. Activities can range from the simply such as casually skipping rope or running, to the more complex such as running a marathon. We can choose to come in simply and graduate into the complex as time goes on.
Conclusion
A physical activity is that one solution you probably didn't know you needed, if you don't have one already. It can be performed daily either alone or with company. Each has their own unique advantage. The most important thing for me is that we all become involved in something, as I have never met a sports lover that regretted their decision.
---
---