Pay Attention to the Eurobasket Tournament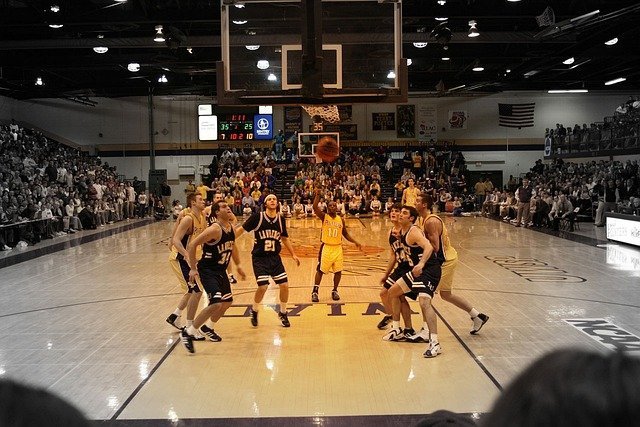 source
The biggest international basketball competition in Europe is currently on the way and has been providing some spectacular highlights. The talent on display has been top notch, and we have quite a few NBA players on display in the tournament, with some of them amongst the very best.
Unlike the USA where the best players more or less shun international competitions (save for a few), European players seemingly take their international competitions seriously. We have all major players competing for their countries including the reigning MVP Nikola Jokic, previous MVP Giannis Antetokoumpo and a definite future MVP in Luca Doncic playing.
A lot of interest has been generated from the participation of these top names and many are eager to see their performances on display. It isn't every time that the Eurobaket comes around (every four years now), so performances are particularly noteworthy.
The tournament is about entering its quarter final stage as the knockouts are already on. We have seen all the major players advance so far with a few upsets. The biggest upset so far being the Nikola Jokic led Serbia who were beaten by Italy a few hours ago. While an upset, it is a minor one by most bookmakers predictions.
Perhaps the timeframe makes it extra special, or maybe players don't need any motivation to give their all. Performances we have seen so far have been very high quality, and I can quickly highlight some important observations merely by looking at the stats.
NBA Players are Not Overrated
The level of arrogance sometimes exhibited by the NBA as a league and their players alike can be sickening, but this doesn't mean that the quality of the league is in doubt. The NBA is the best league in the World for a reason, and we are reminded of just how good NBA level players are in this tournament.
From the stats, the top three leading scorers based on points per game (ppg) are all high quality NBA players. Two of those names, Giannis and Doncic are MVP calibre players. To see them thrive under FIBA rules which are slightly varied from the NBA, and in their national teams that perhaps don't hold the same calibre of players as their Clubs shows their skill set.
Beyond scoring is the leadership these NBA players have provided their teams. The Greek resurgence has been propelled by Giannis and you can say the same about the performances of France and Slovenia (Rudy Gorbert and Luca Doncic). They recognize their roles and have quickly helped to raise the entire standards of performance by their teams, cumulating in the results we see.
Euroleague is Legit
When we talk about an alternative to the NBA, the Euro league seems the only viable option so far. However, most people don't take it with seriousness largely because of the huge disparity in popularity and financial prowess between them. The difference in quality however isn't so much, as we can now clearly see.
Euroleague players are also putting up strong showings and leading their teams to glory. A good example of this is the Italian team that is driven mostly by Euro league players and have just reached the quarter finals of the competition despite coming up against a Serbian side that boasts the reigning NBA MVP. A good set of Euroleague players will pose a threat to an NBA led team anyday.
Conclusion
There is still so much to look forward to in this tournament. Who wins? Who gets the MVP? These questions will be answered in about a week and while we don't have the answers to that yet, we are sure of another week of high quality basketball.
---
---